All around the globe, dropshipping is becoming an increasingly popular way to make a living. It should come as no surprise that more and more people are interested in this business model – it reduces unnecessary spending, allows for easy expansion into new markets, and removes many of the barriers to scalability that online stores that operate in a traditional manner face. If you're wondering how to get started in the world of dropshipping, check out our comprehensive dropshipping guide – it'll take you through all the steps necessary to get your store up and running. 
However, as is the case with any other model of running a business, dropshipping, too, is subject to a whole myriad of laws and regulations that an aspiring entrepreneur needs to familiarize themselves with in order to successfully start their store. In this article, we'll go over some of the main legal questions that often arise when discussing dropshipping. Use it to help yourself navigate through the different regulations as you open your own eCommerce business.
Key Takeaways
Dropshipping is a completely legal business model
Things like having a business license, fulfilling your tax obligations, and ensuring the legality and legitimacy of your products are just some of the legal requirements you need to abide by as a dropshipper
Dropshipping is allowed on Amazon and other eCommerce platforms under certain conditions
Is Dropshipping Legal?
Yes, dropshipping is completely legal. It is a business model that has been around for many years. It is successfully used by a number of large and small business owners around the globe.
Generally speaking, dropshipping is nothing else than a supply chain management technique where the retailer does not hold goods in stock but rather transfers its customer orders and shipment details directly to another party. This can either be either the manufacturers themselves, another retailer, or a wholesaler. That party then ships the goods directly to the customer. The rise of dropshipping has allowed a whole new generation of entrepreneurs to enter the market, as it removes the need for holding a large inventory of products, which is associated with significant storage expenditures.
However, while dropshipping itself is, indeed, entirely legal, it's important to note that just like any other form of conducting business, it's subject to legal regulations. For instance, dropshippers still need to abide by trade regulations, such as having the right license if the type of product they sell requires it. They also need to ensure customer data protection under the data privacy laws that are in place in their region. This is just the tip of the iceberg when it comes to the legal intricacies of dropshipping. We'll dive into them, and more, in detail later on in this article.
So, while dropshipping remains a reliable way for merchants to do business in 2023 and beyond, like with any other business model, there are requirements and restrictions that must be adhered to. You need to ensure that these guidelines are followed if you want your dropshipping venture to remain legal and sustainable long into the future.
The Main Legal Considerations For Your Dropshipping Business
As you set out to open up your very first dropshipping business, you need to consider a number of legal factors before your website goes live. Failing to abide by local regulations is one of the most common dropshipping mistakes, and is one of the leading causes of the failures of many such businesses in the US and abroad.
Business License
Contrary to popular belief, you don't actually need to have a business license in order to run a dropshipping business. In fact, most beginning dropshippers start their stores as private persons, and move on to registering their businesses once they get some momentum in terms of sales. Our advice is to forge strong relationships with suppliers and fulfillment centers before you begin thinking about your business structure.
However, once your store goes live and you start bringing in some serious cash, it is strongly recommended that you apply for a business license. It will bring in plenty of legal benefits, not to mention a more favorable tax structure for your growing business operation.
Taxes
Taxes directly impact your bottom line and involve multiple factors in a dropshipping model. As an operator, you will have to ascertain whether you're liable for sales tax collection from customers or whether it's your vendor's responsibility. The main taxes you need to take into account when running your dropshipping business are:
Sales tax: Imposed on the sale of any good or service. As we already mentioned, dropshippers don't necessarily have to be liable for paying it, if they negotiate an agreement with vendors who are willing to pay it instead.
Income tax: This is the tax you pay on the money you've made from your venture.
Employment tax: Also known as payroll tax, this form of taxation applies to anyone whose business employs people. It is a percentage of the salaries you pay to your employees. Most dropshippers work on their own, but if you do happen to use the services of other people in your business, make sure not to omit the employment tax when filing your report.
Depending on your place of dropshipping operation, different rules governing sales tax may apply. In some cases, you might need to obtain a tax ID or comply with VAT regulations if operating internationally. Be sure to consult with a tax professional about tax compliance.
Legal Agreements
You need legally binding agreements with all parties involved in your dropshipping process – right from your suppliers to end customers. These contracts should specify each entity's roles, responsibilities, liabilities and provisions for breach of agreement. It's generally advisable to get these agreements drafted by professional legal counsels for accurate representation of all relevant aspects.
The details of the agreements you enter with suppliers and vendors will vary on an individual basis. However, when it comes to customer agreements, there are two basic safeguards you should implement in your online store:
Privacy policy
Terms & conditions
These agreements are essential to protect your business from any unforeseen eventualities, as well as inform users of their rights and obligations when purchasing items from your dropshipping store.
Refund Policy
An explicit, comprehensive refund policy is crucial to protect not just your financial interests but also to establish a credible relationship with your customers. The policy should clearly state terms concerning returns, refunds, and exchanges. In deciding these terms, take into account the policies of your suppliers and the laws governing e-commerce in your target markets.
In certain countries, such as European Union member states, refunds are also enshrined in the law. Bear in mind these regulations as you craft your own refund policy to ensure that it's compliant with your local laws.
Lawsuit Possibilities
Operating a dropshipping business raises the potential for lawsuits stemming from issues like false advertising, faulty products, or intellectual property (IP) infringements. To mitigate this risk, invest in quality control measures and ensure that your advertisements and descriptions match the actual products. Additionally, having legal protection such as liability insurance may provide coverage in the event of lawsuits.
Another good way to protect yourself against a lawsuit from an unsatisfied customer is to set up an LLC. It stands for "Limited Liability Company," and is a business structure that protects the business owner from being personally liable for any debts or liabilities of their company. That protection also covers lawsuits against the business. "LLC" is a name that's specific to the United States, but limited liability business structures exist in other countries, as well.
The Legality of Your Products
Last but not least, it's crucial to make sure that the products you're selling through dropshipping are legal in your targeted sales territories. Various products can be restricted or banned in certain countries – anything from cosmetics to electronics may have varying legal statuses across the globe. Always research thoroughly about such limitations for every product type before adding them to your inventory.
You also need to be aware of the fact that your store cannot sell any items that are trademarked or counterfeit. Many dropshippers wish to make a quick buck by hopping on the latest trends and selling items that have a trademarked logo or use a protected design. However, this is a quick way to get your website flagged by payment processors and lose any advertising revenue it may be generating. So, before you add any item to your inventory, double-check whether or not it comes from a legitimate source and does not infringe any intellectual property rights.
Is Dropshipping Allowed on Amazon?
Setting up your own website, with all the eCommerce plugins and necessary UX features that are necessary for a fully functioning online store can get quite difficult. For a beginning dropshipper who is looking to make a name for themselves, turning to Amazon may seem like a great idea. After all, it's a proven, effective platform for buying and selling products online, without having to worry about all the technical stuff.
Dropshippers can legally use Amazon to run their stores, but (as always) there are a few caveats to take into account. First of all, you have to agree to and comply with the Amazon Seller Agreement – familiarize yourself with this document and make sure that you're able to abide by its terms and conditions before agreeing.
Next up, there's the question of order fulfillment. You need to be able to provide your customers with tracking information and fulfill orders in a timely manner, as outlined by the eCommerce giant in its performance standards guidelines. The products you sell also need to be authentic, and described in a way that reflects their actual quality. Misrepresenting your products in the descriptions, sourcing them from counterfeiters, or selling items that infringe upon Amazon's policies is a surefire way to get your store delisted from their website.
Finally, you need impeccable customer service in order to sell on Amazon. You'll be responsible for responding to buyers' inquiries, as well as handling returns and complaints. Lacking or poor customer support will cause your Amazon seller metrics to plummet.
Using Amazon to jumpstart your dropshipping business isn't a bad idea at all. In the long run, though, you might want to consider building your own eCommerce website and running your business independently of the Seattle giant to avoid having to split your revenue with it.
Dropship China Pro – Your Trusted Dropshipping Partner
Dropshipping is a perfectly viable business model for aspiring entrepreneurs who want to run a profitable venture. But it can also get complicated, especially when it comes to efficient order fulfillment and reliable product sourcing. When it's time to scale your business, having an experienced partner by your side to help you simplify your operations and focus on growing your online store.
Grow your online business with Dropship China Pro
FAQs
Is dropshipping illegal anywhere in the world?
You can dropship from any country on the planet. All you need to start your online business is a working internet connection.
Do I need a lawyer to conduct my dropshipping business?
The legal requirements surrounding dropshipping mainly have to do with the quality and sourcing of your products, as well as customer relationships. Hiring a lawyer to handle the legal side of your dropshipping business may be a bit of an overkill. Instead, we'd recommend enlisting the services of a good accountant to make sure that you fulfill all of your tax obligations correctly.
How to improve my order fulfillment efforts?
Once your dropshipping business starts growing, it can get difficult to stay on top of all of the orders that flood your website. Partnering up with a dropshippers' support company like Dropship China Pro is the best way to maintain control over your growing operation, all the while reducing the stress and workload associated with fulfilling an ever-increasing number of orders.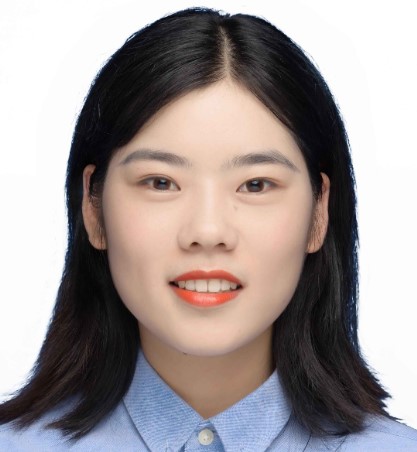 I am Komo, a marketing specialist with a strong focus on dropshipping. Over the past two years, I have gained valuable experience and expertise in the dropshipping industry. I have successfully implemented various marketing strategies to drive traffic and optimize conversions for dropshipping businesses. My passion for the industry has allowed me to stay updated with the latest trends and best practices, ensuring effective results for the companies I work with.