Let's start by stating something fairly obvious: good customer service is an essential part of any business, and without it, entrepreneurs are giving themselves a huge disadvantage.

However, savvy entrepreneurs will know that customer service for dropshipping is less about going through the motions of basic procedures and more about opportunity. This is a chance to shine in your respective market and stand out from the crowd, winning customer loyalty and even brand ambassadors in the process.
Key Takeaways
Clear and proactive communication, particularly around shipping and returns, is crucial for successful dropshipping customer service.
Personal touches, such as after-sales calls and handwritten notes, greatly improve customer loyalty and distinguish your brand.
Addressing issues like shipping delays and offering transparent pricing are key to building trust and reducing customer queries.
Great Customer Service Matters
If you are willing to go above and beyond the call of duty in terms of customer service, you can outshine the competition and create a solid, trusted, credible brand in the process.
Get it right, and it could mean the difference between a business that 'ticks over' but ultimately underwhelms and a potential e-commerce juggernaut. You might be surprised just how many current huge companies found success on the back of good customer service, starting out as small companies.
It is something we take very seriously, here at Dropshipping China Pro, having built our global brand on the back of dependable and fast customer service. It worked for us, and we want it to work for you.
What Is Customer Service For Dropshipping?
Customer service in dropshipping is just as you might suspect: addressing your customers' concerns, resolving queries, and responding to inquiries. It means full support for your customers, covering all issues related to their orders and their experience on your website. It's all about effective communication, basically.
While selling products is the main part of your e-commerce business, offering excellent customer service for dropshipping is the fuel that will help your brand grow and plays a key role in transforming potential buyers into loyal, returning customers.
Dropshipping Customer Service Channels
Successful dropshipping stores will create certain channels to effectively liaise with customers. Let's take a look at the usual lines of communication before moving on to a few core principles relating to customer service for dropshipping.
Contact Us Page
A basic yet vital feature of any successful dropshipping store is a 'Contact Us' page on your website. Typically, this will be a straightforward form collecting the customer's contract info, together with a field for their query.
Email Address
We are referring to a domain email, such as service@companyname.com, and NOT a generic Gmail address! The former adds a layer of professionalism and reassures customers of your store's legitimacy – the latter looks haphazard and unprofessional. You will have a domain anyway; you might as well arrange email while you are at it.
Live Chat
Live chat is a modern feature increasingly common in online dropshipping stores, usually through apps on platforms like Shopify and plugins for Woocommerce. It's not necessary to be always live as the chat can be configured to auto-reply, informing customers when you'll be available.
Phone Number
Some customers prefer the old-fashioned method of verbal communication, so consider adding a phone number on your site for personal, 'actual human' interactions. Avoid using your personal number, opt for a toll-free number instead and boost your store's professional appeal.
Basic Customer Service Concepts
Customer service for dropshipping doesn't have to be complicated, and if you ensure the following basics are baked into your company ethos, your customer relationships will be easier to manage. Follow these tips and adhere to them with enthusiasm and a positive, friendly attitude.
Quick & Consistent Follow-Ups
Teaching your customer service team to consistently follow up quickly should be your default approach to customer service in dropshipping. The customer should be responded to as soon as possible (immediately, preferably) and always on the same channel that was used to connect with you unless otherwise stated.
FAQ & Shipping Details
In terms of dropshipping customer service, queries related to shipping, tracking, and lead times are the most common questions you will receive, so build an entire page around it, answering all queries in advance. Do the same with an FAQ page: look at your competition for inspiration, and create a dozen or so commonly asked questions related to your products and services.
Incorrect Product Delivery
There is no getting away from it: occasionally, mistakes will happen with your suppliers. To handle an incorrect product delivery, ensure you have a clear, easy return policy published online. If a wrong delivery occurs, apologize immediately and guide the customer through the return process. Consider offering special deals or compensations to maintain customer satisfaction.
Handling Damaged Items in Dropshipping
If damage occurs, avoid blaming suppliers and focus on resolving the issue for the customer. Apologize sincerely and streamline the process for returns or replacements, covering all associated costs. Being well-versed in both your store's and your supplier's policies is key. It helps immensely if you have a full grasp of the legality of dropshipping before building out your store policies. 
Addressing Shipping Delays
Delays can cause frustration, especially for high-value purchases, so you will need to manage expectations. Start by proactively monitoring order processing and communicating with suppliers to identify any issues early. Providing clear information on shipping timeframes and expected delivery dates upfront will almost certainly minimize confusion and reduce customer service inquiries.
Transparent Pricing
Clear and transparent pricing is incredibly important for effective customer service in dropshipping. Avoid hidden costs to prevent future issues and maintain customer trust. Transparent pricing ensures customers know exactly what they're paying for, improving their overall experience and reducing post-purchase queries. Pricing your dropshipping products right is a fundamental step in avoiding future issues.
Go the Extra Mile!
Whereas the practices mentioned above are all fairly standard in dropshipping customer service, you might wish to consider thinking outside the box in order to create customer loyalty and brand endorsement. The larger companies are unable to do this, but as a smaller business (or even a solopreneur), you have an advantage over them in this regard.
Let's take a look at a few strategies and practices for customer service in dropshipping that should help you and your company stand head and shoulders above the competition.
Aftersales Outreach
Dedicate a little time each day to calling random customers one or two weeks after they have received their order. Engaging your most charming personality, make it clear that you are not selling anything and merely wish to know if they are happy with the product.
Ask them if there is any way you can improve the product or their overall shopping experience. In doing so, you are leaving a good impression – one of a vendor who 'looks after' their customers and cares about their satisfaction. People love that personal touch and will remember your genuine concern for their feedback.
Handwritten Notes
Another idea is to include a handwritten note inside customer packages. Aim for something personalized and specific to their interests. For example, if you have sold a kitchen gadget, you could mention a quick recipe they might enjoy trying with it. Or maybe mention the fact that you are a small family business and you greatly appreciate the support.
Customized Recommendations
Look into customer purchase history to offer tailored product suggestions to your customers. Suggest items that suit their past preferences or needs, demonstrating attention to their tastes. This tactic, often not feasible for larger companies, gives smaller businesses a genuine edge, providing customers with a bespoke shopping journey.
You should think of customer service for dropshipping as nothing less than a powerful weapon in your business armory. Where the larger, more established brands hold all the cards in terms of funding, reach, and brand reputation, you hold all the cards in terms of super-efficient, friendly customer service.
Wield it as a power. Go that extra mile. 'Service with a smile,' to coin an old retail phrase. Give your customers no other option than to adore your business, and, in turn, you will eventually find yourself with a happy and incredibly loyal customer base, eager to spread the word about your fabulous company.
Interested in learning the dropshipping ropes? For deeper insights into this exciting industry and how to enter into it successfully, check out our popular Dropshipping Guide 2023: Your E-commerce Blueprint for everything you need to know about launching your store.
Reach Out to Dropshipping China Pro
It is one thing to have great customer service, but without the right products delivered quickly and offered at an aggressive, competitive price, your customers may decide to go elsewhere.
With direct access to factories, warehouses, and agents all over China and beyond, Dropship China Pro has helped thousands of entrepreneurs by delivering the latest products directly to customers. Whether you are a novice or a seasoned expert, it would be our pleasure to do the same for you. Reach out for a chat to discuss!
FAQs
What is dropshipping customer service?
Dropshipping customer service focuses on managing expectations around shipping and supplier-related queries, requiring clear communication.
How do I excel in customer service for dropshipping?
Excel by keeping shipping information up-to-date and responding promptly to customer inquiries.
Does customer service impact dropshipping success?
Yes, first-class customer service in dropshipping can greatly enhance a business's reputation and encourage customer loyalty.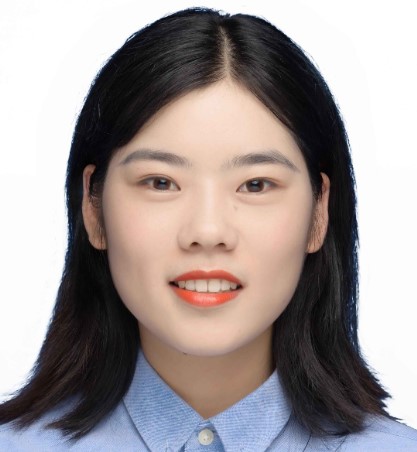 I am Komo, a marketing specialist with a strong focus on dropshipping. Over the past two years, I have gained valuable experience and expertise in the dropshipping industry. I have successfully implemented various marketing strategies to drive traffic and optimize conversions for dropshipping businesses. My passion for the industry has allowed me to stay updated with the latest trends and best practices, ensuring effective results for the companies I work with.