As your business grows in the industry, you will somehow search for ways to ease your business operations to lighten the weight of your daily activities. Fulfillment services are one of the most innovative services a drop shipping company could avail of. A typical e-commerce fulfillment company would handle the ordering, storing, and shipping procedures of your company.
WooCommerce has already built its name as one of the most powerful shopping cart plugins for WordPress available today. It is the most popular cart system in the world due to its easy-to-use interface and worldwide. WooCommerce and WordPress go hand in hand with each other. Once used strategically, this two application lets a user sell items and products on their website without the need to create and run a brick and mortar store.
Access great features by using the WooCommerce plugin for your website. In this option, the WordPress website will your place of managing content. This platform will act as a content management system that will help you create a very beautiful and functional website. Your website's potential go beyond blogging and a fully functional shopping cart system with this helpful plugin. If you want to hire a developer, there are certainly more ways to extend its features to the fullest.
WooCommerce Dropshipping & Fulfillment Companies
Have you already utilized the WooCommerce store system yet to create the dropshipping online store of your dreams? You can unlock useful features and plugins for a very minimal charge to help your website be more appealing and practical. Aside from the aforementioned benefits to your website, WooCommerce is also a good plugin for utilizing your fulfillment process. WooCommerce fulfillment companies help you ensure that your fulfillment program will be automated. It is undeniable that WooCommerce is a beneficial platform or plugin. However, its functions are only limited to creating a website, and for an e-commerce business to surely prosper, making your order fulfillment process also needs attention.  
WooCommerce shopping system will let your customers choose items, place orders, and check those orders out. Other plugins work well with the said application. Noteworthy plugins allow website visitors to choose shipping options, delivery times, and other dropshipping functionalities. The biggest drawback of WooCommerce, however, is it cannot fully automate your whole fulfillment process. This means that once a customer ordered and check out a product, someone has to take care of your inventory, maintain its quality, and ship it to your customers.
For a tiny business, taking care of your products and shipping them to your customers might still be viable tasks. But it would only be for the time being. As your orders go up in numbers, you have to figure out how you can handle and process more orders. Imagine having 40 orders per day; a single person or a group of a few wouldn't control them. This is why many e-commerce retail store owners choose 3rd party order fulfillment companies to help them with these logistics tasks.
Typical Woocommerce Fulfillment Centers' Services
If you are a one-person army in your business, or only a small group runs the business, your business will likely have a hard time accepting a boosted amount of orders. Well, the more sales, the better, but some e-commerce businesses see more sales as another tiresome work, which shouldn't be the case. As every e-commerce entrepreneur should know, automation is a great way to improve business operations, streamline your order fulfillment, and lessen your workload. Fulfillment companies such as Dropship China are becoming more aggressive and successful in integrating online stores into their order management system. And as a business owner, there is no reason for you not to avail of the services of a fulfillment company. Here are the typical offerings of fulfillment companies:
Order Entry
Order Acceptance: Once orders are received on your online store integrated with the WooCommerce plugin, they will be automatically sent to the fulfillment centers' system. It will then be automatically processed for further operations. Without hiring a fulfillment centers' system, you have to process these orders manually, which becomes an additional task to your daily business routine. A 3rd party fulfillment center's order processing system has been proven to an efficient means of dealing and processing customer orders 24/7. With this, you can relax and not worry about unforeseen fluctuation in demands or orders.
Tracking Orders: Next to the order entry feature is order tracking. Your fulfillment centers' system will automatically send notices and updates to your customers before and during the shipment. This should include partial fulfillment of orders or other important details about the shipment, such as the estimated delivery time and the place the parcel is located at the moment. This will be done through email notifications about the statuses of the products, orders, and other similar concerns. Once a product failed to be fulfilled, your business and customers will be updated automatically.
Shipping Rates and Inventory Management: Right during the checkout phase of customers, they will promptly know how much shipping rate would they incur once they ordered your products. One huge advantage of fulfillment centers like Dropship China Pro is their widespread connection with expert people in the industry such as shipping carriers. They choose the most cost-effective and fastest shipping carriers to deliver your products. Fulfillment centers will also let your customers be provided with complete shipping rate data anytime during the ordering process.
Timely Updates: Inventory shortage is not good and will always not be good. You might look at it as a good thing at some time since your product demand overwhelms your product supply. However, this should be strategically managed to ensure that your customers will get the products they wanted in the first place. With outsourced WooCommerce fulfillment services, you will be notified in a timely manner about your inventory levels whether your inventories are located in several different warehouses. This gives you the idea of when you need to restock or reach a certain level of inventory that you think is enough to aid your customers' needs. Customer satisfaction is the serves as a huge pillar of your brand name. It would help if you always considered giving your customer the best services, and updating them is a huge advantage you can have by having a 3rd party fulfillment center.
Updates will be sent through email notifications. Cart integration is something your e-commerce dropshipping business should have. Through WordPress and WooCommerce, you can now provide integration plugins and API access by fulfillment companies to transmit data and information for your store to their warehouses.
Will your e-commerce business be easier to handle with Automatic Order Fulfillment?
Quick answer: Definitely. With this type of service, you will no longer have to send order information to fulfillment centers manually. It will save so you much time in waiting for orders and sending them. Automation is the name of the game for e-commerce today. It provides real-time inventory information syncing to provide up-to-date information. This information would be relevant to your business and your decision. For example, you found out that your normal inventory supply will no longer be enough due to an unknown reason brought by boosted customer demand, you can decide right there and then that you will restock with a larger number of product compared to the normal supply you have been ordering from your supplier.
Another problem in manual order fulfillment is the unhealthy workload you need to carry every day. With this, you need to keep a record of the business, run the business, and fulfill several orders all by yourself. This routine can be very tedious and hectic, making business owners only focus on these areas and neglect other important business areas such as marketing and advertising. How can your business scale with this kind of setup? It's quite impossible, if you would think. Without automatic order fulfillment, you will have to give up marketing, which is the primary driver of sales and client retention, and acquirement. But if you avail of the services of a fulfillment center and the order management system was integrated into your e-commerce store, you will have more time and energy to focus on these things.
The Importance of Logistics in E-commerce
Let's admit it: not everything is electronic and automated. The time your customer checked out a product from your e-commerce store is where the physical activities of outsourcing, storing, and delivering should take place. For an advanced business that accumulates more than 30 orders per day, it would quite be impossible to manage orders with a small group of people manually. A logistics team can help you in any way, and there are several reasons you should hire one.
Undeniably, if you want your business to flourish in the industry, you should hire experts. Their level of knowledge will be helpful for the current and future operations of the company. An expert logistics team has different tools to identify demand patterns and trends, which can help inventory and sales planning. This knowledgeable group can recognize real-time data analytics to analyze relevant things inside and around the business. This is what they call Big Data analytics.  Also, what's helpful with hiring an analytics company is their synchronization and connection. A well-thought-out system will make your business processes smoother. In managing several warehouses, communication and integration is a critical part. One good example is when you customers want to know where are the products located and how long will it take to deliver these products to their houses. A logistics team has several tracking mechanisms to meet customer demand and to exceed their expectations. Lastly, managing returns is what a logistics team is best at! It would help if you always kept in mind that your services do not end when the product is delivered to your customers. A happy and positive review from your customer online is what you should be aiming for. In e-commerce, lost or damaged parcels that result in an unsatisfied customer cannot be completely eliminated. That's why having a logistics team that will manage returns, and after-sales services is a must-have!
Automate Your E-commerce Order Fulfillment Process with Dropship China Pro
Nothing escalated the growth of online shopping and e-commerce as a whole, like the onset of the COVID-19. It caused a skyrocket in the number of people who preferred online transactions with stores instead of visiting the physical store. This is also why e-commerce merchants, especially retailers, scrambled and rushed in creating their own online stores. It is understandable since competition among retailers is becoming more competitive due to the technological advances of the present day. These sellers do not only want to gain revenue but also to create a name for their business and take over their competitors.
Are you getting tired of doing the lengthy order fulfillment process all on your own? Do you think this process is a bottleneck in your operations? If yes, then availing of the services of a 3rd party fulfillment center is a perfect choice for you. Dropship China Pro is not a fulfillment center but also a dropshipping supplier and a reliable partner. We have strategically located our fulfillment centers to make sure that we can quickly serve you and your customers. You can place your inventory in different warehouses so you can have a business that caters products internationally.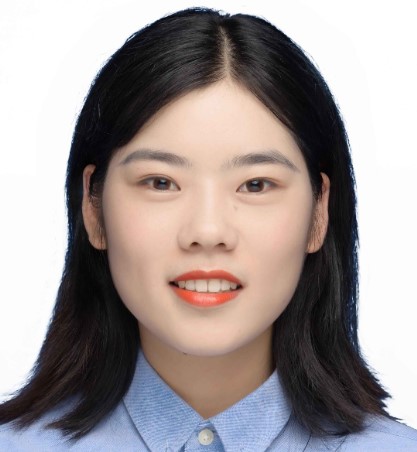 I am Komo, a marketing specialist with a strong focus on dropshipping. Over the past two years, I have gained valuable experience and expertise in the dropshipping industry. I have successfully implemented various marketing strategies to drive traffic and optimize conversions for dropshipping businesses. My passion for the industry has allowed me to stay updated with the latest trends and best practices, ensuring effective results for the companies I work with.