Walmart is the second-largest retail online platform making for 6.7 percent of total e-commerce retail sales in 2020, according to market research. It comes behind Amazon when it comes to e-commerce market places but just with only a few steps behind Amazon. Walmart is known to rely on its brick-and-mortar stores to maintain a competitive advantage over other e-commerce platforms such as Amazon and eBay, however, as a response to competitors in the e-commerce space, Walmart has in recent years increased its activities with regards to online shopping. In this article, we provide a guide on how the dropshipping business model works with Walmart.
If you are a dropshipper, Walmart's marketplace can offer you incredibly good benefits especially in this early stages that not so many people have jumped to it yet so read further for a better understanding of how dropshipping on Walmart works.
Dropshipping as we know is a method of selling items for which the seller does not have to own, hold stock, store or ship any of the merchandise by themselves but rather use third-party services to carry out these transactions and earn money from products sold. E-commerce entrepreneurs using this model will usually outsource the product sourcing and fulfillment of orders to a third-party vendor. Thereby only work to list their products on their own online store or a marketplace such as Amazon or Walmart.
Walmart is a marketplace with quite some competition in terms of product alternatives, but the good news is that it offers sellers access to a massive pool of shoppers in 24 countries making it excellent for a dropshipping business. Sellers will have access to a vast marketplace that is less competitive than other platforms such as Amazon and eBay by selling on Walmart. For Dropshippers, this means an opportunity to reach a considerably large pool of customers than they could if they built an online store from the ground up. With these facts stated, let's dive into what it entails to dropship through the Walmart marketplace.
What exactly is Walmart Dropshipping?
Walmart dropshipping gives sellers the ability to sell products on its marketplace through third-party suppliers while also allowing sellers to dropship Walmart products on other marketplaces.
With Walmart there are three ways sellers can engage in dropshipping; one way is to dropship Walmart's products to other marketplaces such as Amazon and eBay through the Walmart Supplier Program so customers can buy items on your store on these platforms and Walmart deals with providing the products and fulfilling these orders.
The second method is through Walmart's Drop Ship Vendor program otherwise known as DSV program, through which a seller can list their products on Walmart.com and have Walmart handle all order fulfillment needs. With this method, items are shipped with Walmart branded boxing, and labels and storage are handled by Walmart's fulfillment center. Using this method has massive benefits though it does have some drawbacks as well which we will explain shortly.
A third way of dropshipping with Walmart is Dropshipping products on Walmart is through the Walmart Marketplace third-party program where smaller vendors can list their products on Walmart.com and benefit from Walmart's large customer base. Through this method, however, the seller is in charge of storing their product, shipping it to the customer, and covering all shipping costs. Third-party selling entails registering your products on Walmart under your company name, however, the seller controls the entire process and still benefits from Walmart's large customer base.
Benefits of Dropshipping with Walmart
Because there are so many competitors out there, taking on a dropshipping business can be challenging but however still lucrative for the e-commerce entrepreneur. The main challenge comes from being able to stand out from other competitors. This is what you can bring in with a good marketing skills. With Walmart as a top e-commerce marketplace with over 380 million visitors on a monthly basis, Walmart offers e-commerce entrepreneurs looking to dropship just the perfect combination of elements needed to succeed – an e-commerce marketplace with a large number of visitors but not overly saturated that having a good product that stands out or standing out as a brand or store becomes impossible. Walmart does have around 90 thousand sellers on its platform which is a dwarf figure compared to the over 1.6 million sellers on Amazon. This is a major advantage that dropshippers can take advantage of. Other benefits that Walmart provides dropshippers include;
Zero Upfront Fees. When setting up your dropshipping business one of the things you try to do is to avoid cost at every point as much as possible. If this is a concern, Walmart dropshipping is just about right for you. With Walmart, when you open a store or register to sell on Walmart's platform, there are no fees associated with doing so. The only time you are charged outside of services provided is when you get a referral that ends up resulting in a sale.
A vast range of products to sell from. Walmart offers products in over 37 different categories in which you can sell your own products. It is possible to sell a wide range of items on the platform as a wide range of categories provides sellers with options to which they can choose to sell as many products as they can manage. This way you are not stocked with your product sourcing as there will always be something out there that you can sell on Walmart.
Delivered to a store. Customers shopping on Walmart.com do not necessarily need to have their purchases delivered to their residences as they can opt to pick the orders at the Walmart store next to them. This provides an additional layer of customer experience to the process as a good number of customers use this option, customers that would have otherwise been lost. This is also something other platforms do not provide as they don't own store chains as Walmart does. Drop Ship Vendors are eligible to use the Ship to Store option on Walmart.com, which is available to all customers. They can pick up the items from the kerbside without having to get into the store or out of their car.
Sold by Walmart. This option which is available to vendors on the DSV program tells customers that Walmart is the retailer that sells the item. Giving Walmart's size and reputation this can you're your product as a dropshipper a massive boost. And if you have branded the product rightly, it can immediately give you the brand recognition you need to scale on other platforms. Dropshippers who participate in the DSV program will have their products listed on Walmart.com under the heading "Sold by Walmart" lending credibility to the item and giving customers greater confidence to make buying decisions even faster than if they were to purchase from a third party.
Free shipping. Sellers who drop ship their products under the DSV program are eligible to have their products listed with free shipping. This is provided at no cost to the vendor, as Walmart is responsible for all shipping costs which means tons of saving for the dropshipper.
There is absolutely no reason not to try dropshipping on Walmart if you are a dropshipper currently dropshipping on other platforms or having your own store. Also, if you are just starting out this is a good way to learn the ropes and quite an easy one to get in as we will show in the next sections.
How to Dropship from Walmart
Walmart makes efforts to scrutinize sellers who sell on their platform and therefore it can be a little difficult to have your approval come through to become a seller dropshipping on Walmart. But it is not a hurdle any persevering e-commerce entrepreneur can't manage. We will detail the steps to follow to get your Walmart dropshipping ON.
STEP 1: Find your product and a dropshipping supplier for your dropshipping needs.
A platform such as Dropship China Pro can be an excellent partner for your Walmart dropshipping needs, as they can help provide all the services that is required to run your Walmart dropshipping efficiently. As you engage in dropshipping with Walmart, you will need to move away from using platforms such as AliExpress as they will not meet your needs and the demands of Walmart. You will have to adopt a dropshipping supplier company for an efficient operation. Dropshipping supplier companies are popular with dropshippers who have scaled to more than 20 orders a day, but they are likely to work with dropshippers that are just starting off if they intend to dropship with Walmart. They cover dropshippers needs from product sourcing, to order fulfillment, to branding and customization you will get an easier approval with Walmart and a trouble-free experience with product quality as one of the main purposes dropshipping suppliers exist is to ensure product quality, so they make quality control a key part of their services.
On the alternative, you can hop on Alibaba and find suppliers products and suppliers for the product you want to sell. You will however have to do a lot in the way of ensuring you are getting the right quality for the products in addition to working out how the products will get to your customers or the designated Walmart fulfillment center.
There are a number of dropshipping suppliers that you can easily find through a google search, however in doing so ensure you check for these pointers of efficient and trustworthy suppliers;
The standard of their technology. Check to see if the supplier's website is up to date and if they accept orders via email.
Their current location and reach. Suppliers with fulfillment centers in locations local to the countries or regions where Walmart operates are ideal for dropshipping on Walmart because they can frequently ship products faster. This is significant because Walmart rewards quick shipping with increased exposure, which as a new dropshipper you should take advantage of.
They are extremely well-organized and efficient. This is evident in their preparedness and speed in responding to queries, as well as how quickly they act on your requests for quotes. Take note of their knowledge of the products they sell as well.
It is also important to do your product research before deciding on what products to sell on Walmart. Seek product niches that are popular among consumers and determine how much you can charge for your products to know if it's right for the margin you seek. And it is very important that you ensure your products do not violate Walmart's Prohibited Products policy.
STEP 2: In order to sell things through Walmart, you will have to first obtain approval from Walmart. This is done to ensure only credible sellers are onboarded on her marketplace. Walmart is a very customer-centric company and to Walmart the customer is king. In order to choose excellent sellers who can give a positive customer experience, Walmart has a stringent application and onboarding procedure in place.
When you are on Walmart Marketplace's website, you will find the "Request to Sell" button to the top right click on this to take you to the Walmart Marketplace application form.
Complete the form with the requested information which shouldn't take more than 10 minutes if you have all the information at hand. Selling on Walmart Marketplace usually takes one to two weeks to get your request approved, and about three weeks to get set up on the platform.
STEP 3: The onboarding phase begins once you get approved to sell on Walmart's marketplace. A registration link is sent to your registered email. Through the link, you can follow the steps to get onboarded to Walmart's marketplace.
You will be able to create an account and complete the setup of your seller account. You will be required to complete tax forms, provide your business address, bank account information, and other business information.
And you will also need to sign the Walmart Retailer Agreement. Complete delivery details in order to receive payments which will be through Payoneer or Hyperwallet platforms.
The final onboarding step is Walmart's Partner Profile that you will need to complete by providing information that customers can view in order to know you better, such as your company name, description, logo, corporate policies, and any such details.
The final review is carried out by Walmart and within 24 to 48 hours your products will be live and shoppable to customers.
STEP 4: Deal with order fulfillment. You can begin to get orders the same day that your products become shoppable. Which invariably means making sure that orders get to the customers in good time.
Walmart provides a Two-day delivery program that is available to all sellers on her platform. This Two-day delivery program can help sellers attract new customers and increase product sales. However, it can raise the price of your product to a great degree so we always advise going with the cheaper alternative which works very well with customers as well. Walmart provides suggestions for and shipping rules that sellers may find beneficial for their business. However, Walmart does not compel sellers to use these recommended fulfillment services so you have the freedom to use services that work better with your operation. There are very reliable services that provide 2-5 days' fulfillment with Walmart dropshipping and other marketplace platforms for dropshipping. You can do well to check them out and decide what works best for your dropshipping business.
Final words
Dropshipping is a great way to earn money in 2021 and in the foreseeable future. Having learned about Walmart, it is also strategic to get your dropshipping business on as many channels as you can manage. To learn more about dropshipping in 2021 visit our blog for weekly blogposts on trending topics, complete guides, top-selling product listicles, and more.
Best of luck in your entrepreneurial journey.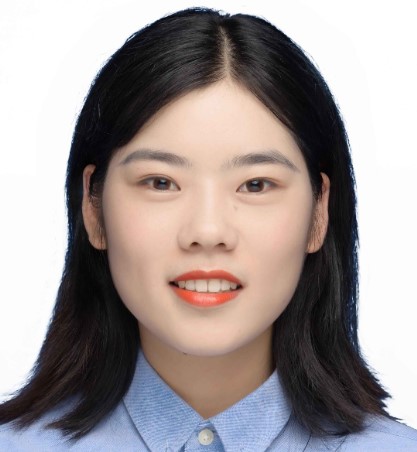 I am Komo, a marketing specialist with a strong focus on dropshipping. Over the past two years, I have gained valuable experience and expertise in the dropshipping industry. I have successfully implemented various marketing strategies to drive traffic and optimize conversions for dropshipping businesses. My passion for the industry has allowed me to stay updated with the latest trends and best practices, ensuring effective results for the companies I work with.