Amazon Prime Day has just passed last week! The big promotion activity has inspired a national shopping frenzy, and your business may already obtain more orders. While here is a problem that maybe you've encountered. With the incoming of the holiday season and the promotion period, the peak season of the dropshipping business also comes. Your dropshipping business may face the challenge of high demand and pressure to fulfil orders timely. So, it's necessary to prepare your dropshipping business for peak season fulfillment.
In this article, we will tell you what the peak season for dropshipping fulfillment is and what challenges you'll face during peak season. Don't worry, we also bring you some valuable tips that can help you prepare for the peak season. Let's dive into them.
What is the peak season for dropshipping fulfillment?
As we all know, dropshipping business is the medium to help online store owners to fulfil their orders. So, the peak season for dropshipping business is actually the peak season for e-commerce.
Generally speaking, the first half of the year from March to May, and the second half of the year from September to December are the peak seasons for e-commerce. After September, e-commerce platforms gradually enter the "Fighting" state. Halloween, Thanksgiving, Black Friday, Cyber Monday, and Christmas, all of these holidays which can push customers to buy products are concentrated between September and December. There is no doubt that this is the peak season for e-commerce and as well for dropshipping.
What are the fulfillment challenges faced during peak season?
Before we dive into the strategies that help you prepare for the peak season, let's go through the challenges that you may face in your dropshipping business during the peak season. So that you can find your best solutions according to your specific situation.
High Rate of Order Return and Cancellation
Almost in every e-commerce promotion period, there will be followed by a "return tide". We might always overlook this when the platform puts out amazing turnover. But in fact, with the refinement and optimization of logistics, customers are more likely to return and cancel unsatisfactory products, which leads to the high return and cancellation rate of e-commerce platforms.
As an ecommerce businessman, you must have experienced this situation. During the peak season, customers will place orders for products they don't need in order to round up the full discount amount, and then cancel or return them later. Therefore, the rate of return and cancellation will increase. There are also many other reasons for this, such as high shipping, poor payment structure, unreliable portals, etc.
You can reduce the rate of return and cancellation by offering a discount, providing little gifts, and offering free shipping. And the most important thing is to make sure of the security and availability of your payment portal!
High Traffic Pressure
During the peak season, your website will experience a surge in traffic. A large number of potential customers will flock to your website to make selective purchases. If your site goes down unexpectedly to 404 unexpectedly at this time, you'll miss out on a lot of targeted customers.
To avoid this during the peak season, you'd better test your site load in advance and check if you need to do any update. Improve your resources, and ensure that your site can handle the projected load.
High Demand for Order Fulfillment in peak season
You'll receive a large number of orders during the peak season. However, one problem that often arises with inventory in peak season is understocking and selling out of stock. That means, you can't deliver the goods on time, and then the order fulfillment will be delayed. Your clients' experience reduces automatically. And subsequently, if the factory can't complete the products in time, you will face the problem of client's complaints because you cannot send the goods to customers. A more serious consequence is that you will lose some clients' trust. And there won't be cooperation between you guys from now on.
To avoid this during the peak season, you'd better estimate in advance to measure the volume after the explosion of orders and prepare inventory in advance to avoid out-of-stock problems.
Quickly Delivery for Peak Season Fulfillment
Most customers want to see their orders shipped as soon as possible. It's Like when you buy something on eBay, you want the shipping information to be updated as soon as possible and not wait 2 or 3 days to receive updates on your parcel shipping status. So, the faster the delivery, the better the feedback. Once there is a problem with express shipping, the impact on dropshipping fulfillment company will be very horrible. You will face complaints and even claims from your clients.
Most dropshippers have two types of warehouses, overseas warehouses, and direct warehouses. Between these comes the issue of customs clearance and the issue of forwarding between these warehouses. Be sure to guarantee that these two lines in the chain are not blocked, so as to ensure that there will be no major express delay problems.
Also, you need to focus on: shipping should be on time according to the agreed time, not overtime. Pay attention not to send the wrong goods, check the authenticity of the buyer's address and parcels can be accurately delivered, and keep a good parcels base list. Timely update the logistics information to let the customers can know where their parcels arrive.
How to prepare for the peak season
Tips 1: Optimize your Dropshipping online store
The first step to preparing your dropshipping business for peak season fulfillment is to strengthen your program systems. This is the foundation of your business. And every item in the supply chain shall be strengthened, such as your site design, promotion activity page, and the process pages from the order placement to fulfillment.
Update your peak season site design
A good website design will also help increase traffic and the conversion rate. If you have an outstanding theme, customers would remember and want to come back later. So do not ignore this important step in your checklist to prepare your dropshipping store for the peak season. Remember to update your theme on your social media accounts as well.
Update your promotion activity page
Create your own promotional program in advance to encourage your customers to choose your service. For example, you can set some discounts or coupons for your products. And then update the discount rule on your page. Your promotional program should cover many channels from your blogs to emails and social networks. You can post several interesting blog posts about the holidays. You can send your customers emails to remind them of buying at your site or of the good discount or sale-off you have during the peak season. And don't forget to update your social media. You can have Instagram shoutouts or Facebook Ads and posts about your promotions and so on.
Every page on your website should work like a charm
If your user needs to wait for the cart to load, they may leave. So, less loading time is imperative. Your website should be able to handle the load. Make sure that every page is available and fluent to use.
Tips 2: Outsource and train your customer service team
One of the biggest headaches of the peak season is the after-sales issue. As mentioned above, many people order to get the full amount to use a coupon, so they'll return the item later. Believe me, such people are not a minority and you will have a whole lot of after-sales issues to deal with.
And because of the large number of orders, it is inevitable that there will be some problems, such as wrong addresses and lost packages. Even if you have tried your best to avoid it, it is hard to guarantee that every single one of such a large number of orders will be error-free. And there may be problems such as broken and lost goods during the shipping process. All of these problems need to be solved by the after-sales service center.
So systematic training for after-sales service personnel to give them guidance for problems that may occur to customers during peak periods in advance is necessary. This can help them respond to customers and solve problems as soon as possible, and then bring your business more chances to expand. It's the best solution to choose an order fulfillment company that offers good after-sales service. Dropship China Pro can help you with this.
And if you have questions about the return policy or delivery policy, you can come to our site to take a reference to settle down your own policy.
Tips 3: Establish communication lines for your team
In eCommerce fulfillment and order management, there is a lot more to talk about than most people expect at first. You want to make sure your communication methods are useful and reliable, starting with how your team talks. Whether you focus on face-to-face meetings, Slack channels, project management tools, or carrier pigeons, all departments need to understand your peak season plans.
Sales and marketing should know what you have in stock, what to avoid pushing, and what you can realistically commit to in terms of fulfillment speed. The warehouse team needs to communicate more precisely about order volumes, incoming shipments, and overall expectations. Operations managers will have more things to balance during peak periods, which puts increased pressure on loading docks, equipment, and general shelf space as you scale up.
Implement two-way communication so that the warehouse can help other departments understand problems as they occur. Train your team on what to look for to help you avoid out-of-stocks or unexpected events.
Tips 4: Communicate with suppliers timely
This is a dropshipping fulfillment tip for peak season as well as every season. You need to manage your suppliers. If a supplier fails to deliver the product or service you need on time, you won't be able to send it to your customers. So, we need to pay attention to communication with suppliers. The following five tips can help you communicate effectively with suppliers.
Set clear expectations to ensure that suppliers know exactly what you need, how much and the terms of delivery. You also need to arrange for a regular contact person to dock the work and answer questions. The person responsible for this position is usually the purchasing planner, who is responsible for placing orders, communicating deliveries, and processing payments.
Be clear about who the contact person is for each supplier. Usually, the supplier's counterpart is a sales or account manager. You need to communicate with them on a regular basis, either by phone, email, or in person, and keeping in touch regularly will enhance communication efficiency.
Keep good communication records. Communication information is usually only stored in a personal email. And if you leave, the employee account will be cancelled and previous communication records may be lost. The best way is to use a supplier relationship management system to record what has happened in the past so that it can be tracked over time.
The next 2 steps are also necessary!
Make sure the information has been delivered. Many business communications are done via email, but email sometimes fails to deliver or is thrown into spam by mistake. The more complex and urgent the issue, the more you have to make sure the message has been received. Contact the recipient to make sure he is aware of it.
Moderate upward reporting of problems. Some problems do require the intervention of higher-ups, such as continuous delivery delays or quality problems, but if you treat every small problem as a major crisis, you are likely to bring additional workload and labour costs to the supplier, so get a handle on it. This is the right degree. Your collaboration with suppliers is based on trust, and trust builds slowly over time. So, respect your suppliers and work together to solve problems. Remember, you are all in the same boat, in the same supply chain. In the bigger picture, you are all part of the same team. And in the long run, you have to rely on each other to achieve a win-win situation.
Tips 5: Prepare inventory in advance
Since 2022, various factors have plunged the world of logistics and transportation into a crisis. The epidemic close-off and control policies across China and the economic sanctions policy of the Russia-Ukraine dispute have greatly hampered cross-border logistics. As for more details, you can come to our post: How will E-commerce develop in 2022— from COVID-19 epidemic to the Russia-Ukraine war.
Here we provide 3 suggestions to you on how to prepare inventory.
Plan your inventory
(On sale + in transit + in stock + orders at suppliers)
I think at least three months inventory of your usual sales you have to prepare. Calculate your supply cycle, and headway logistics time, and then combined with your usual sales, you should have a good idea about how many goods you need to prepare. Recently, Amazon's inventory has been a little bit more relaxed compared to some time ago. But it is basically impossible to have a complete release of inventory. Most sellers generally believe that: if the epidemic has always existed, the restricted storage capacity should also continue.
2. Create a shipping plan as soon as possible
Taking into account the great uncertainty of the epidemic, your warehouses should prepare at least 1.5 months of inventory by mid-May. Of course, if you prepare too much inventory, it will occupy a lot of your cash flow. When you cannot afford it, you need to slow down the speed of accepting orders, such as reducing the advertising budget, reducing the cost of a single click, increasing the selling price of the product, and so on.
3. Delivery to the overseas warehouse in advance
In fact, once the late international shipping chain problems, then who has the inventory who has the market. As soon as the demand exceeds supply, for you, the inventory prepared in advance will help you win the battle and open up new markets.
Tips 6: Check the logistics chain
Logistics is the foundation, information flow and capital flow are structured on the basis of logistics. It cuts across the entire supply chain and affects the efficiency and cost of each line. Although logistics itself only accounts for 10-20% of the product cost, it affects 100% of the delivery. So please notice that logistics is the most important part of your dropshipping business.
The dropshipping fulfillment company aims to create the optimal customized logistics chain according to the customer's needs in the peak season. So this requires you to confirm your individual logistics chains in advance and make sure your partner logistics are operating properly. It is also important to check the scheduling of transport trucks to avoid a situation where there are no trucks to load the goods.
Communicate with the partner logistics team in a timely manner so that they can update the logistics shipping status and shipping information on a daily basis, and then you can synchronize it with the customer.
Tips 7: Ensure Quality Control of Products
Before you enter the peak season, you need to ensure that the quality of your products is top-notch. No one will tolerate a damaged or poor-quality product during the holidays. People usually order these things for gifting purposes and it is disappointing to receive a damaged product at this time.
So, if you are adding new products to your list, you should plan ahead and order these products for samples. This will allow you to click pictures as well as check quality. It is absolutely necessary to ensure this because poor quality has many repercussions. Just remember: Quality is the test of integrity.
Final words and wishes
In 2022, although the epidemic is not over yet, the development of the dropshipping business does not stop there. On the contrary, the development of the dropshipping business seems to have entered a new track, as you can see in this article: 2022, The Year of Opportunity for Ecommerce. The peak season for dropshipping fulfillment will still bring record sales values, so you shall be ready for the peak season ahead! Good luck!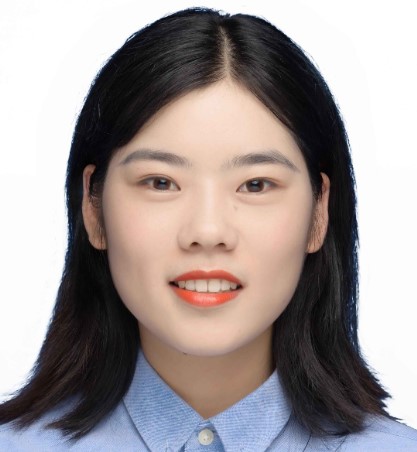 I am Komo, a marketing specialist with a strong focus on dropshipping. Over the past two years, I have gained valuable experience and expertise in the dropshipping industry. I have successfully implemented various marketing strategies to drive traffic and optimize conversions for dropshipping businesses. My passion for the industry has allowed me to stay updated with the latest trends and best practices, ensuring effective results for the companies I work with.