Here is one of the most common questions that beginners will ask when they try to start their dropshipping business. "Do I have enough products in my store to start my dropshipping business?" This is not a question with a straightforward answer as there are a number of ways to answer this question. However, we are going to take the best strategic approach to this that will ensure you are not wasting time or effort, or money with your dropshipping business product strategy. Come to dive deep into what you need to know before you open your dropshipping store!
The question of how many products one needs to have on their dropshipping store when they start dropshipping business is a product strategy question. When it comes to product strategy, there are some general guidelines that you can follow to get things right for your dropshipping store. These guidelines do not attempt to limit you from implementing your own product strategy when you go to market. Instead, they are a good foundation to build on so when you go by them you can tweak things and employ your own strategy as you gain experience in the dropshipping business. Let's take a look at these guidelines that will help you determine how many products to go to market with as you start dropshipping or if you are launching a new store as an experienced dropshipper.
Determine the type of that you intend to dropship
The first step to getting your product strategy right is to determine whether you want to run a general store where you can sell items from different categories that are not necessarily connected. Or whether want to run a niche market dropshipping store where you sell items that target at a particular niche and the products limited to a specific category within this market. Now, these are like the two extremes when it comes to product listing and product strategy for an online retail store.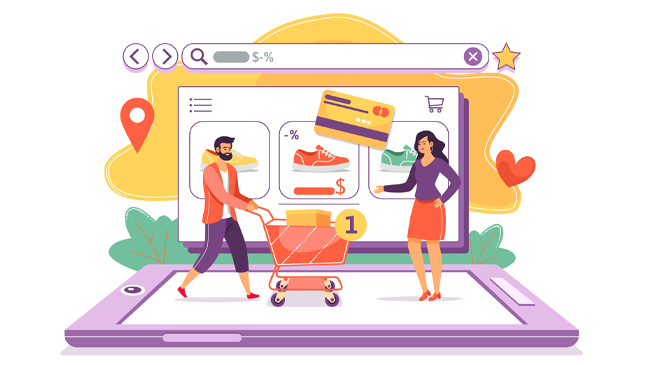 If you decide to go with hosting a general store, then you are definitely calling for a huge listing of products, and the number of products you will generally need when you set up like this can go to as much as 3000 and even more. Now 3000 is just a number relative to some of the performing general category dropshipping stores that we have come by in recent times. You can do with less, but the point is if you set up your store with a wide category of products as you go for a general dropshipping store you will need more products to make your store even look legit and there is a reason for this.
If people come to a store with links for huge categories but with very few products within these categories people tend to think that the store is either fraudulent or is still in construction and they won't be spending any money on such a store. But unlike setting up a store for a niche product, you can have a single category or even a single product and the presentation of the store is clear and simple enough that people perceive it as a store meant for a particular niche. So, depending on what you want to achieve with your dropshipping business you can begin by making the decision between these two options before starting out. We take a look at how you may roll out your dropshipping store using either one of these strategies.
Going with the general products dropshipping strategy
Setting up a general store with a wide range category has the advantage of being quite a straightforward process compared to setting up a niche dropshipping store where you need to put a lot of thought and research into the target audience just to know what product to list on your store. Also, with general stores, you don't have to put so much work in the way of designing a store themed for the niche market and category pages themed for each category as simple adaptable designs work perfectly well with general stores. The area where you would have the most work to do however is with adding your products since this can be quite a number of products to list.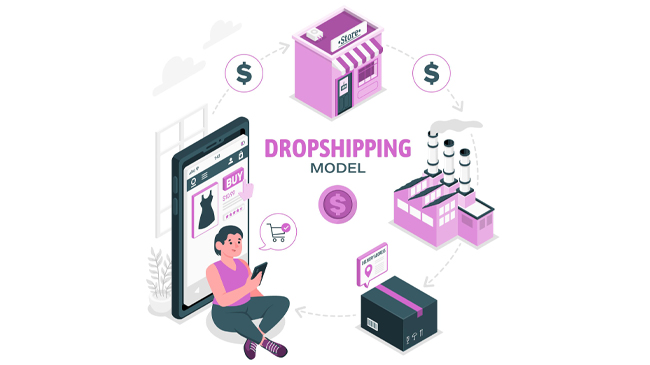 The initial proposal for your products to dropshipping
To start dropshipping for a general store, we recommend starting with between 50 and 60 products for four categories. This will be just enough number to give your store legitimacy and a good perception with customers. You can start to increase the product number and categories over time as your revenue grows. We reckon that 50 to 60 products for a general store will be just enough for a start but not enough to sustain customer base growth as you might start to lose customers who seek more product alternatives with time. Say as an example you start off with 60 products and one of your categories is men's shoes.
Customers who have already been shopping with you can begin to find men's slides in the summer and if you have not grown this category to offer related products to men's shoes like men's slides or flip-flops these customers will begin to seek other sites that can provide them this alternative. The goal, therefore, is to start with 50 to 60 products so you don't take too much time getting your store ready for launch and after then begin to strategically grow your product alternative and categories. You can easily do this by looking at what is available on bigger stores like Amazon or checking out your competitors' site to see what they list and what strategy they use in growing their product alternatives. To help you make better decisions, lets see some of the pros and cons of going with a general dropshipping store.
Pros of starting with a general dropshipping store
Quicker to set up with little work needed for product and market research as well as with the design of the store as generic themes are just about readily available and easier to use.
Having a wider product category, a sizable product selection can appeal to a wider market and this means there's always an opportunity to make sales every day.
General store dropshipping also gives you the opportunity for upselling, you can easily convince a customer to purchase something additional when they make the purchase of products that are commonly purchased together
With general dropshipping stores, you get more options for products on which you can base your advertising on. You can change your advertising strategy from time to time with the luxury of your product range, and also depending on the time of year, you can tailor your marketing to target various categories of your store, promoting products that are relevant to the season, specific holidays, or other such occasions. With a wider product offering, you are not constrained to a specific marketing strategy.
The cons of a general dropshipping store
From a marketing point of view, general dropshipping stores will require some extra marketing efforts which means extra cost. You need to market frequently your different product offering to make sure that all product categories are well-served.
Another drawback to a general dropshipping store is the lack of flexibility with branding. It offers very little in the way of product branding as you are literally a jack of all trades. You can however focus your branding strategy on your store and business which can offer some benefits.
Going with the niche dropshipping products strategy
Niche dropshipping requires some serious levels of market and product research. Because you want to focus only on a certain group of people for a certain type or type of product, you will need to do your homework in knowing these people, what they like and how they like to be served. Your consumer behavior analysis of this group must b apt in order to succeed in serving them with your product offering. And also of major importance, you need to determine the size of the niche market you are targeting so you are not investing time, money, and efforts just to serve a very small group of people that won't reflect on your revenue. These technicalities make niche dropshipping very tricky to engage but at the same time, it can be very rewarding when you get all of the technicalities and the data and marketing right.
The initial proposal for niche dropshipping store
For niche dropshipping stores, we recommend going with 10-15 products as you start and not more than 30 max as you grow. You can keep your product range very focused so your store can be perceived as more limited to this niche, this way you can deliver the customer experience that is expected of a niche ecommerce store. If you are selling home decors for example, you can focus on living room home decors and you can take if further and limit it to Scandinavian or Bohemian home decor. This will not only help you maintain a limited range of products, but it will make visitors to your store perceive you as authentic which is one of the keys to success with niche dropshipping.
Apart from the time-consuming product research that you need to do and do it right, you need to pay close attention to your presentation and that we mean your store design, your product presentation, and the presentation of your ad. Your store will need a theme that aligns well with the niche market and the product, and your product pictures and product description need to be on point to make it easy for your customers to understand the product without needing to go skewering the internet to understand the product specifications before making a purchase.
Let's take look at some of the benefits and drawbacks of going with a niche dropshipping approach so you can be able to make smarter judgments with what choice you go with.
Pros of starting with a niche dropshipping store
One of the key advantages that going with a niche dropshipping store offers is the opportunity to brand every part of your business from your store to your products and your entire business. this can be super beneficial as dropshipping can be very competitive with hundreds of other dropshippers looking to sell same product as you or similar alternatives. The ability to brand with your niche product also gives you an opportunity to extend your brand to other related products and use such products for upselling purposes. And if in your market and product research you hit jackpot with a viral product, you can only imagine what this product will help you achieve when you attach it with your brand and other related products. That is just massive success knocking at your doors.
When it comes to marketing, it is easier to target your ads properly as you sell to a specific market which from your market research you already have a good understanding of. Also, if you happen to hit jackpot with a hot selling product, you can easily adapt a marketing strategy that will allow you to create a following and loyalty for your brand.
Cons of starting with a niche dropshipping store
Limited product alternative means that you don't give your store the opportunity to succeed with demographics outside your niche market. This means you could have a customer who is loyal to your store but prefers to shop all their needs in one place thus making the possibility of losing such customer very high.
The time to get to market can be really long and the task to get there demanding. There are no guarantees that your customers will respond to your marketing even though your store relied on research data on this target market. If the unfavorable happens there is little room to mauver with other product offerings so basically, starting with a niche dropshipping store can be very rewarding or massively devastating for you as a dropshipper.
The wrap-up
This article has provided strategic insights on how many products should a new entrepreneur consider going to the market with when they start dropshipping. Well, we have provided strategic insights that should help you make better decisions if you are asking the same questions. One thing to know, however, dropshipping business is not all roses like with most businesses it can be a gamble to success. So, expect that not all will go your way as you planned it out, but be ready to take risks, after all, it is the life of an entrepreneur.
To help you succeed with your dropshipping product strategy and also meet your product sourcing and fulfillment needs, visit our site to find out how we have helped more than 1000 dropshippers succeed in their venture.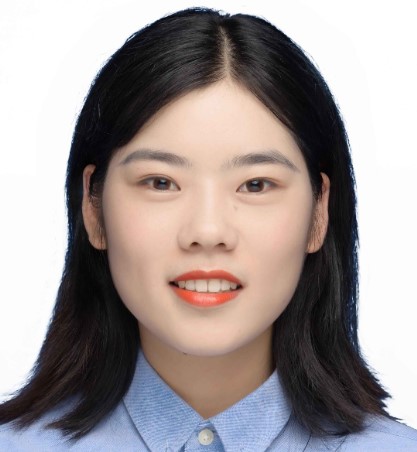 I am Komo, a marketing specialist with a strong focus on dropshipping. Over the past two years, I have gained valuable experience and expertise in the dropshipping industry. I have successfully implemented various marketing strategies to drive traffic and optimize conversions for dropshipping businesses. My passion for the industry has allowed me to stay updated with the latest trends and best practices, ensuring effective results for the companies I work with.