In the past month, logistics companies worldwide have been increasing their prices, posing significant challenges for global e-commerce owners and suppliers. Even Dropship China Pro, as one of the most prominent Chinese suppliers, is not immune to the rising logistics costs.
According to a representative from Dropship China Pro, logistics costs have always been a crucial factor affecting dropshipping and the entire e-commerce industry. The price increase is not continuous but seasonal, especially in Q4. Rising costs can lead to the discontinuation of products with smaller profit margins and the potential loss of clients who may mistakenly believe that prices have increased.
The sudden and dramatic nature of the recent price increases caught many by surprise. While Dropship China Pro typically receives advance information about upcoming price changes, this time it was different. For instance, we received a notification from YunExpress but didn't receive clear pricing for a long time, creating uncertainty and potential risks.
Solutions We Provide: Collaborative Effort to Overcome Rising Logistics Costs
At Dropship China Pro, we understand that challenges are a part of the dropshipping industry. When faced with the rising logistics costs, we took a sincere and proactive approach to address the situation head-on. Our team worked together, utilizing the expertise of different departments, to find effective solutions for our clients.
1. Negotiations and Customer Management
Our team immediately initiated negotiations with logistics companies to minimize the price increase or delay its effective date. This allowed us to provide our clients with more time to prepare and adjust their businesses accordingly. We understood the importance of maintaining a strong relationship with our clients, so we reorganized our customer list based on the impact of the price increase. By calculating potential losses, we were able to provide personalized solutions and updated pricing for each client. This approach ensured transparency and helped us maintain trust with our valued customers.
2. Handling Q4 Challenges
The Q4 period is particularly challenging for dropshipping suppliers due to the substantial increase in market volume and the scarcity of available flights. To overcome these challenges, we focused on finding innovative solutions. Despite the complaints from clients, we aimed to minimize their losses and maintain trust by providing them with a 48-hour notice before the official price increase. This gave them the opportunity to explore other suppliers and make necessary adjustments to their businesses. By proactively addressing their concerns, we ensured a smooth transition during this critical period.
3. Sourcing and Negotiation
Our sourcing department played a crucial role in negotiating with logistics companies. They worked diligently to ensure that the proposed prices were within a reasonable range, taking into consideration the impact on our clients' businesses. By maintaining strong relationships with various logistics providers, we were able to secure agreements that minimized the price increases. And we are seeking for more favorable terms. Additionally, we actively sought new logistics providers, conducting interviews and calculating prices to ensure timeliness and safety in the delivery of goods. This allowed us to expand our network and provide our clients with reliable shipping options.
4. Continuous Improvement and Adaptation
At Dropship China Pro, we believe in continuous improvement and adaptation to meet the ever-changing needs of our clients. We understand that logistics costs can fluctuate, and we are committed to finding innovative solutions to mitigate their impact. By closely monitoring market trends and staying updated with industry developments, we can proactively adjust our strategies to ensure the best possible outcomes for our clients.
Results of our efforts
When November 15th finally arrived, marking the day when logistics prices were officially raised. Dropship China Pro and our customers were relieved to find that our businesses were running smoothly. This was made possible thanks to our industry influence and professional negotiation skills. We were able to secure agreements with several experienced logistics providers, resulting in reduced price increases for our clients. In fact, some providers even maintained their original prices, providing a sense of stability during this challenging period.
To further expand our options and ensure reliable shipping services, we proactively connected with new European and American logistics resources. This allowed us to offer our clients a wider range of choices, ensuring timely and efficient delivery of their products. By constantly exploring new partnerships and staying updated with industry developments, we were able to adapt and provide the best possible solutions for our clients.
While losses were inevitable due to the rising logistics costs, we were grateful that more than 90% of our customers understood and accepted the proposed solutions. This demonstrated the importance of trustworthy supplier services in the eyes of dropshippers. They recognized that the value we provided, including reliable shipping, personalized solutions, and transparent communication, far outweighed a single cost increase. The trust and cooperation of our clients were crucial in overcoming the crisis together.
In the face of rising logistics costs, our continuous improvement and adaptation efforts proved to be invaluable. Our teams collaborated across departments, utilizing their expertise to find innovative solutions. Our sourcing department worked closely with logistics providers, while our customer management department ensured that our clients were well-informed and supported. The ability to adapt and navigate through challenges is a testament to the dedication and professionalism of our entire team.
In Final
We are grateful for the understanding and support of our clients, as well as the dedication and collaboration of our team. Together, we have overcome this crisis and emerged stronger, reaffirming our position as a reliable and trusted partner in the dropshipping industry.
At Dropship China Pro, we believe in finding effective solutions through collaboration and proactive measures. By leveraging the expertise of different departments, such as negotiations, customer management, sourcing, and continuous improvement, we are able to minimize the impact on our clients' businesses and maintain their trust. Our commitment to providing exceptional service and adapting to market changes sets us apart as a reliable and trusted dropshipping partner.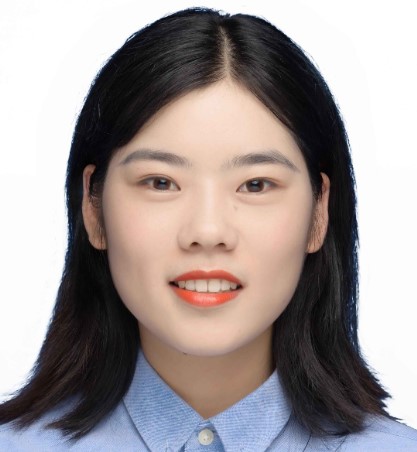 I am Komo, a marketing specialist with a strong focus on dropshipping. Over the past two years, I have gained valuable experience and expertise in the dropshipping industry. I have successfully implemented various marketing strategies to drive traffic and optimize conversions for dropshipping businesses. My passion for the industry has allowed me to stay updated with the latest trends and best practices, ensuring effective results for the companies I work with.