Dropshipping is a low-risk and fail-safe business model many people find appealing due to its potential for substantial online earnings. However, no matter how much time you invest in your business, mistakes will happen, and some of them may be costly.
One thing you can do is learn from the mistakes professional dropshippers made throughout their careers and do your best to avoid them. Although drop shipping may seem like a no-brainer, there are risks that may have negative consequences, in particular, low customer satisfaction and insufficient profit.
At Dropship China Pro, we want to help you prevent money-draining dropshipping mistakes and be aware of the risks so that you can skyrocket your eCommerce business smoothly.
Key Takeaways
Starting your dropshipping business with high expectations of earning a lot of money in the first month may demotivate you when your sales aren't moving up.
There aren't many barriers when it comes to starting a dropshipping business, so expect the competition, which will drive up the costs of ads and goods.
Dropshipping can be your side gig, but skipping the quality control and not establishing good communication with your suppliers might lead you to a dead-end and loss of investment.
Undercutting the prices may make your customers suspicious of the goods' quality and the trustworthiness of the transaction.
What Are the Risks of Dropshipping?
While the success of a dropshipping business largely depends on your supplier and marketing efforts, beginner dropshippers find themselves repeating the same mistakes. Therefore, recognizing common problems with dropshipping early is crucial to keep your eCommerce store up and running.
Unrealistic Expectations
The worst thing you can do to yourself is start with high expectations and leave the business disappointed. Knowing that dropshipping is financially rewarding is one thing, understanding that success will not happen overnight is another. At Dropship China Pro, we have prepared a detailed guide to running a successful eCommerce business, so make sure to check it out. Your persistence and commitment will play a key role in your success; however, your motivation may fade as you navigate through pitfalls. 
Influx of Dropshippers
Big competition in crowded niches may make it costly to run ads and source affordable products. Since it's fairly easy to get into dropshipping, you will find yourself surrounded by countless other eCommerce companies, making their way to the top of the search engine.
The costs for operating your eCommerce business will likely go up. What you can do is find your selling point. How do you do that with a limited investment? Start with incorporating small but meaningful changes like customizing your packages, creating an original website for your store, and other tweaks to set you apart from the competition.
Ignoring the Taxes
One of the often overlooked dropshipping risks is taxes when you sell your products to other countries. Some of the taxes have to be prepaid, which should be included in your pricing to prevent financial loss. In other scenarios, you might need to pay for sales tax when purchasing goods from your supplier unless you have an official exemption certificate.
Our dedicated guide about the legality of dropshipping has all important questions answered to give you peace of mind.

As taxes are tricky and often unclear, it is important to consult with your tax professional about your individual case, especially if you plan on offering your product to Canada or the EU.
Working in the Wrong Niche
Starting out in dropshipping may be stressful as it is, and choosing the wrong niche sounds dreadful. The rule of thumb here is to do your research. Following your heart is one thing, but making hundreds of dollars per week is another.
Some dropshippers choose a niche that reflects their hobbies and interests. What should move your decision is the opposite of what you see but what numbers tell you.
Research the demand of the market and also the competition within it. Logically, if the competition is high, it will be tough to stand out. However, niching down too much may limit your future product offerings.
Supplier Negligence
Without your supplier, your business is unfortunately bound to fail. Just like the customers are the source of your income, the supplier is the heart of your eCommerce store. Establish good relationships with suppliers, and it may result in the availability of stock of your preferred goods, better prices, and faster delivery. Besides these, your suppliers are likely to have other dropshippers with their special requests. So, don't let the communication be solely about the goods.
Paying on time and respecting your suppliers will enable you to build good relationships and clear communication while also preventing various issues that may damage your business.
Poor Quality Control
The biggest problems occur because of the poor quality of your advertised products. Unfortunately, the dropshipping business is based on trust between you and your suppliers, and there is no opportunity to physically check your products. To maintain a good reputation for your eCommerce store, don't hesitate to ask your suppliers as many questions as needed.
These questions can be about delivery times, the manufacturer of the goods, the design of the packaging, and many more.
Poor or Lack of Customer Service
Maintaining good customer service is not new, and you are probably well aware of it. Some dropshippers don't have the time to answer their customers, thinking it will not have any effect on their business. After all, online ads will catch the attention of more people sooner or later. False!
The trust in your brand comes from established communication with your customers. Ignoring their complaints and inquiries, giving slow answers, and being rude in responses are the signs of unprofessionalism.
This dropshipping mistake is very common yet easily avoidable. You can prepare templates of responses and personalize them when replying to your customers' concerns. Some shoppers are wary of online purchases, fearing to lose money, so being transparent with them will pay off.
Undercutting the Price
To stand out from the crowd, dropshippers like to drop their prices, falsely thinking it will bait people to make a purchase. Sadly, in most cases, surprisingly low pricing raises questions and suspicion among shoppers. Some may think of you as a scam or will believe your products have the lowest quality.
Before you establish trust, do not undercut your prices; you will only reduce your own profit in the long run and will have to sell double the amount to earn back what you spent.
Poor Stock Management
Dropshipping is considered an easy money-making business model because you don't have to rent a place to keep your goods. However, quite a few problems with dropshipping are caused by it, too.
Think about your sales finally going up, but your supplier is unable to keep up with the demand simply because of empty inventory. To prevent it, always learn how much stock is available before you make promises to your customers. Otherwise, you risk losing potential long-term customers and your brand reputation.
Often, novice dropshippers address this issue to suppliers they have never worked with before and end up with jacked-up prices that leave a deep hole in their pockets.
Having more than one supplier is also recommended to avoid running into problems. Negotiating pricing, delivery, and other fees in advance will also save you a ton of money and time.
Limited Payment Gateways
It's always good to choose a payment gateway that has great customer service because you might have a high rate of chargebacks, and some providers tend to hold your funds like PayPal does. Not to suffer from disrupted cash flow, choose a platform that frequently pays out and accepts most major credit cards.
If you plan on selling your goods abroad, consider a payment gateway that can integrate offers for foreign customers in their local currency.
Final Word
Knowing dropshipping risks beforehand will increase your chances of running a successful and profitable dropshipping business. It's a great way to start your own eCommerce store with limited investment, no inventory, and no employees. Despite the fact that dropshipping business is so easy to open, high competition, poor quality, and lack of inventory stock might lead to disappointment and failure.
Dropship China Pro is your go-to partner for avoiding dropshipping mistakes and making your business the most paid-off investment you've ever made. We find reliable suppliers, make sure the inventory is full of your favored items, control the quality, and more.

Get in touch to streamline your dropshipping business and have you reap the benefits.
Frequently Asked Questions
What dropshipping mistakes should I avoid?
The most common dropshipping mistakes include avoiding sourcing good quality products from suppliers and not standing out from the competition. 

Hence, building a lasting relationship with your suppliers is important to have your preferred items in stock and make sure the delivery times are as stated. 

As for the competition in dropshipping, it will depend on the niche you are in and whether there is something that sets you apart from other eCommerce stores.
What is the biggest dropshipping mistake?
The biggest dropshipping mistake is choosing the wrong niche. This is a problem that will only multiply as you proceed to advance your business. You may face fierce competition or no competition at all but low interest from your customers.
What is the dropshipping fail rate?
The dropshipping fail rate varies due to the common mistakes made in the first months of running the company. One study conducted in the UK says that most eCommerce dropshipping businesses do not make it within the first 120 days.
Is dropshipping risk-free?
As with any business, there is no such thing as a lack of risk, especially when it involves your investment and factors like customer satisfaction and profit concerns.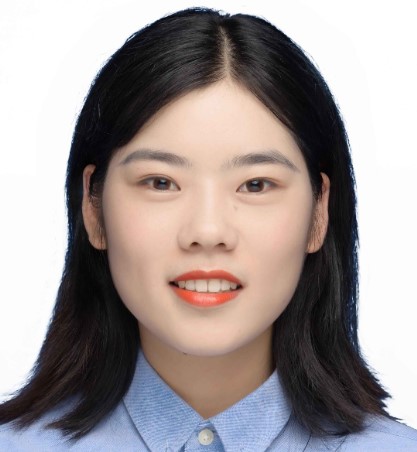 I am Komo, a marketing specialist with a strong focus on dropshipping. Over the past two years, I have gained valuable experience and expertise in the dropshipping industry. I have successfully implemented various marketing strategies to drive traffic and optimize conversions for dropshipping businesses. My passion for the industry has allowed me to stay updated with the latest trends and best practices, ensuring effective results for the companies I work with.