Honestly speaking, dropshipping delivery time is the ability of stores to meet the customers' demands and deliver the services or products to the customers timely. It sounds easy as pie, but it weighs. So today we are going to talk about the dropshipping delivery time, which is undoubtedly the most important part of dropshipping business.
First of all, we'll explain how delivery time affects your business from different aspects. Then, we will underline the common dropshipping delivery time. From this part, you will better understand the dropshipping process and get some hints on how to optimize the shipping. After that, we will give you some advice that can help you improve your dropshipping delivery time so that you can save your costs and provide better customer service. Hope you can gain more inspiration from this article, let's dive into it now!
How Delivery time Affects Your Dropshipping Business
In short, the impact can be divided into two parts. A faster dropshipping delivery fulfillment time will benefit your business, while a slower fulfillment time will harm your business.
Faster delivery time can offer the following benefits: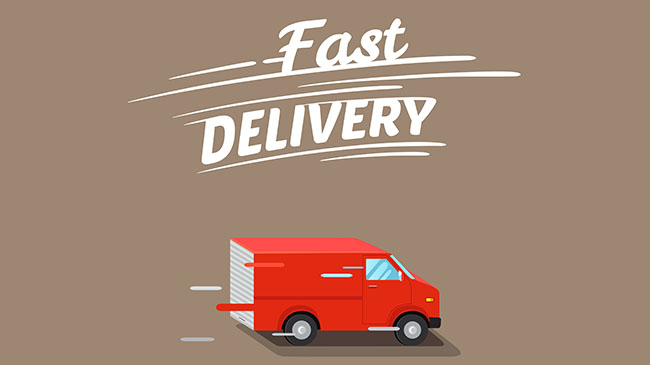 Positive customer reviews – Let's suppose your products are delivered to your customers within the promised delivery time, or even faster than that. The great purchasing experience will leave them so happy that customers will be more likely to drop a positive review on your store. And this will create a better brand image and enhance your other potential customer's trust.
Better Facebook Page Score – With better reviews, you will get a better Facebook page score. And therefore Facebook will recognize your store as a business that provides great experiences and maximizes value for its customers. With a higher score, Facebook will show your ads to more potential buyers for fewer costs. This can improve your ads strategy performance.
More efficient fulfillment process – Delivery is one of the important parts of dropshipping business. If this section can save time, then you can reduce the whole dropshipping fulfillment time. This will greatly improve the efficiency of order fulfillment. And It also saves labor costs.
Less friction in the purchase decision – The biggest hurdle facing e-commerce is the long wait periods for the goods once they have been delivered. With faster delivery time, this disadvantage mitigates. It has proven that faster delivery time can increase customers' online purchasing decisions. And reducing cart abandonment rates is another important benefit of adopting faster delivery.
What's more!
Maintain a competitive edge – With so many ecommerce stores offering similar products, it's critical to provide things that your competitors do not. You'll be able to compete with other small companies in your neighborhood and persuade consumers to buy your products. And faster delivery time will become your best strength.
Build a trust relationship – The backbone of a successful company is its happy clients. The faster delivery services make it possible for you to reach this goal. Your dependability and professionalism get improvement through express delivery. Your customers find out you are reliable and service-oriented. They're glad and tell their social and business networks about it. Repeat and referral customers are the consequence of this.
Word of mouth – Happy customers will be more likely to tell their friends about the good purchasing experience. This will help your brand reach new potential customers without needing to spend any money on ads.
Slower delivery time can cause the following problems:
Negative customer reviews – Some customers may expect orders to arrive in just a few days. If your delivery speed does not meet their expectations, they'll think they didn't get a good purchasing experience. So they won't give you good reviews or even just give you bad reviews because of your slow delivery time. And there are also some customers who need the products urgently, but they didn't receive the parcel because the delivery time is very slow. Imagine if you were that consumer, would you be very angry and give this store a bad review?
Low Facebook feedback and lower ads performance – If your delivery time does not meet the expectations of your customers and gets many negative reviews, your Facebook account will have a lower public page feedback score. According to the algorithm of Facebook, if an advertiser's feedback score is low, Facebook may identify that all ads placed by that advertiser are of poor quality. This means that public pages with low feedback scores may face ad placement restrictions, meaning that your ads will reach fewer people with the same budget.
Low competitiveness – Imagine that you are the customer, you are going to choose a store that has slow delivery time or a store with fast delivery time? The answer is undoubtable. And sometimes slower delivery time also indicates that the logistics chain is mass, so it's more likely to happen the parcel-lost problems. In a word, slower delivery time means low competitiveness.
Understand Dropshipping Delivery Time
Actually, you need to understand that total delivery time is how long the entire process takes, from start to finish, not just the shipping time.
And here is a formula: Total Delivery Time = Order Processing Time + Shipping Time.
About this part, we also have explained the breakdown of ecommerce fulfillment cost so that you know exactly where you're spending every penny in the previous blog, you can check this blog for more details: All You Need to Know about Ecommerce Fulfillment Cost. And here we also need to talk about the methods that can help you understand the whole delivery time.
Step 1: Create a list of order processing steps
List each step that you take to process an order for a product. For example, suppose that you sell phone cases. Your fulfillment supplier will normally follow these processes:
Your customer places an order
Orders are automatically synced to your supplier's app
Products are picked and packed accordingly
Shipping labels are generated, printed, and attached to every order (parcel)
Orders on your store are updated with the corresponding tracking numbers
The shipping carrier picks up the parcels and gets them ready to be shipped out
Your customers receive the parcels
After-sale service
Step 2: Add extra details in each step
Add extra details to the steps, such as the following:
The length of time each step takes
Any extra actions needed from you
Any extra materials required for the step
Step 3: Analyze the logical relationship between steps
Step 3: Analyze the logical relationship between steps
Try to analyze whether there is necessarily a back-and-forth relationship between the various steps and you will find a way to optimize. For example, the step: Receive the orders and Prepare the products. You don't have to prepare the products after you receive the orders. You can prepare them in advance according to your daily volume. And you can complete the step: Pick and pack the products and Print the carrier bills at the same time.
After analyzing the logical relationship between steps, you'll be more clear about how to optimize your steps to decrease delivery time.
Improve Dropshipping Delivery time
After you understand the dropshipping delivery time, consider the following way to improve it:
1. Improve automation system
The higher the degree of automation, the faster the dropshipping delivery time. No matter what industry your business or company is in, automation improves processes, and eliminates a lot of paper, errors, and wasted time. Don't make the simple mistake of thinking that business process automation is only for large enterprises! Smaller businesses can definitely benefit from countless types of business automation.
Let me give you a simple example to help you understand the importance of an automation system. Without the automation system, you will have to export CSV files and then update the tracking numbers by yourself, which will cost you a lot of time that you could actually invest in selling more. But with an order export-automation system, you can read customer orders as soon as the customer places an order. You will receive the details of that order, including product type, quantity, customer address, etc immediately. This saves you a lot of processing time. Now you know how much automation can save your dropshipping delivery time.
2. Simplify the processing
The simplification of the process is not the deletion of some processes to save time, which is irresponsible. Process simplification is actually a rational arrangement of the sequence of process operations to make the overall efficiency increase and the average time spent on each process decrease.
Do you notice that there are many processes that can be done simultaneously?Process simplification is just to take advantage of the time difference between the various steps, and reasonable adjustments to reduce the time spent on the whole process. For example, after the system reads the customer's order, the product will be packed and shipped. And the parcel covers will be printed and delivered to the logistics company for shipment. It may sound like a step-by-step process. But while the goods are being packed, employees can also be assigned to print the courier documents. In this way, when the packaging is done and the documents are also ready, you can ship them directly. It will not only improve efficiency but also save the total delivery time.
3. Consider EMS delivery
Consider EMS as a way to start your delivery business. EMS is an express service provided by China Post. It makes it easier for ecommerce entrepreneurs to ship goods internationally. EMS is the most reliable way to ship from China, at least the most reliable way that doesn't cost a bunch of extra cash. It allows you to track packages that go around the globe and is low-cost. EMS allows you to view a large number of countries. And it is possible to reach the place wherever in the world without remote fees.
EMS is cheap, relatively fast, and makes it easy for you to track the packages you send. On average, EMS takes 10 to 20 workdays to deliver products to your customer. Which is still a little long, but at least you'll know where your orders are. And you will also have a much clearer picture of when and where they'll be delivered exactly at the almost lowest cost.
4. Choose local warehouse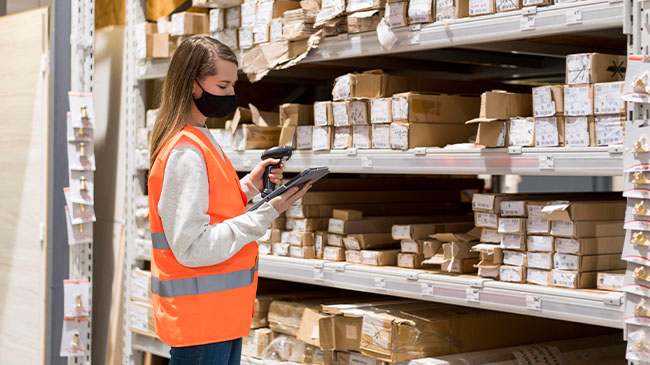 Even if you use all the tips given about dealing with long shipping times, when dropshipping from China, it will still take 2-4 weeks before the package finally arrives at your customer's front door.
So, what do you do if you want to have a delivery time that's less than two weeks? Maybe even less than one? You need to use local dropshipping suppliers! In other words, dropship from the country that you're actually selling in.
So, for example, if you want to sell in the US, you need to find a Made in USA wholesale domestic dropshipping supplier that could dropship the types of products you want to sell in your online store. This will decrease your dropshipping shipping times by a LOT!
It's also a great selling point for customers that want to buy American-made products. They'll be happier with shorter shipping times and feel good about supporting their local economy.
Here is another way. You can choose a 3PL fulfillment center with an overseas warehouse. And you can prepare some inventory in advance in their overseas warehouse so that you can also do it within 2-4 days to deliver the products to consumers. If you prepare your goods reasonably and have a full assessment of your sales volume, the risk of goods backlog is actually very small.
5. Use pool points flexibly
What is a pool point? It is a transportation network that can integrate and scatter the goods from various suppliers. It is not a warehouse, so it does not have a large storage function, but in the integration point, through the integration and planning of goods, can greatly improve the efficiency of the transport of goods. You can use the pool point model to collect goods from different suppliers and can also use it to disperse goods from suppliers to achieve the route to FTL (Full truckload) purpose.
So the location of the pool point is also very important. If you use the pool point to do the work of goods collection, then we should be through the analysis of the flow of different suppliers, the best choice of lower overall transportation costs of the pool point. If the pool point is to disperse goods, then we should be through the analysis of the flow of different customer areas, choose a lower transportation cost of the coordinating point.
Plan Ahead
After solving the problems of dropshipping delivery time, now you also need to make a plan for your store operations.
Amazon's "Prime Day" will start in July, "Black Friday" and "Cyber Monday" are expected in November. And September-December is the peak season for e-commerce. It will be a good time for e-commerce to win a lot of orders in the next few months, so you shall make sure that your business is ready for a higher volume of orders.
Below are some ways that you can prepare:
Prepare your products for 1-2 weeks volume before the events.
Make sure you have enough shipping and packing materials, such as boxes, tape, mailers, printer paper, ink, and labels.
Check the logistics chain regularly
And as for the details about how to prepare for the peak season, please read this 5-minute article: How to Prepare Your Dropshipping Business for Peak Season Fulfillment.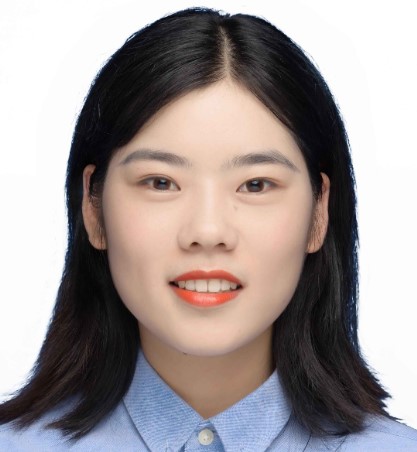 I am Komo, a marketing specialist with a strong focus on dropshipping. Over the past two years, I have gained valuable experience and expertise in the dropshipping industry. I have successfully implemented various marketing strategies to drive traffic and optimize conversions for dropshipping businesses. My passion for the industry has allowed me to stay updated with the latest trends and best practices, ensuring effective results for the companies I work with.