According to the data from Statista, by 2022, retail e-commerce sales worldwide will grow to a volume of $5.5 trillion. Online retail is certainly surging in an unstoppable step. As a result, the ecommerce stores shall find a way to keep up with the demands. It's the best solution for you to find a partner to get your products to your customers quickly, efficiently, and affordably. I mean, you shall find an ecommerce fulfillment partner to control the efficiency and cost.
In case you are not quite clear about the concept of ecommerce fulfillment cost, let's start with what it is. And we'll also explain the breakdown of ecommerce fulfillment cost so that you know exactly where you're spending every penny. What's more, this article will tell you the difference between ecommerce fulfillment and warehousing, which is also an explanation of why it's the best choice for you to choose a 3PL fulfillment partner. After that, you may want to know what partner deserves you to trust, don't worry, we'll give you recommendations!
What is the ecommerce fulfillment cost?
"Fulfillment cost" is not just delivery expenses, but the costs during the entire process from order placed to product to delivery to after-sales service. That is all the expenses required to complete the entire sales action. Ecommerce fulfillment costs therefore typically include the costs of goods receipt, storage, picking, value-added services, and shipping. The more complex the supply chain, the higher the costs.
Fulfillment costs are a substantial part of any ecommerce store's overhead expenses. The process itself has a huge impact on customer experience, sales, and overall profit. For the ecommerce business, the fulfillment of orders plays an increasingly important role. For some store owners with small order volumes, the in-house order fulfillment may make them gain more profits. But when you want to scale your business, it proves in-house fulfillment faces lots of challenges. Outsourcing fulfillment means you'll pay a few additional costs, but volume discounts and other benefits (like reduced in-house storage and labour costs) make it worthwhile for many companies today.
Breakdown of ecommerce fulfillment cost
System access fees
It is usually a one-time fee. If you need to use another platform's system, then you have to pay an entry fee to access their system. For example, Shopify's minimum entry fee is $29 a month. Usually, the fulfillment company will provide free system access for your store to synchronize the order information, for example, Dropship China Pro.
But there are also companies that will determine whether to charge based on your daily order fulfillment. Let me explain here, if you are a small customer with less than 20 orders per day, then for the order fulfillment company, the profit from you is not enough to support them to store and ship your goods. Therefore, they will charge an additional system access fee to maintain their profits. If your store can achieve a stable order volume of 20+ per day, then most of the fulfillment companies should be free for your store to access.
Receipt fees
The receipt fees cover all processes and services provided by the fulfillment center to receive and process your inventory. For example, they need to arrange personnel to receive your goods. And some need to arrange QC for product inspection before warehousing. The labor costs generated by these processes are all included in the receipt fees.
What's more, you need to know is, that most of these fees get charged by the hour or on a per-item or per-unit basis, such as a flat fee for each pallet or bin. So, it actually depends on how you deliver your goods to the fulfillment center. Palletized goods are often easier to handle than non-palletized goods. If your goods are of the same category, the center can receive them directly to the same warehouse. If, however, the goods are of mixed categories, such as both electronics and plush toy products, they must first be sorted. This has an impact on the warehouse clerk's working time. In turn, you'll see the results in the final price of the service.
Storage fees
Simply speaking, the storage fee is the cost of storing your goods in the fulfillment center. It depends on the space occupied by the goods in the fulfillment center as well as the time. But if your product is something that requires special equipment for storage, such as medicine, food, and other products that are sensitive to temperature and humidity. Then you may have to pay more storage fees than normal products.
Fulfillment centers use different standards for storing and moving goods. You may pay a fee per pallet stored or a storage fee based on the total amount of space your inventory occupies. Actually, that depends on the policies of the fulfillment company you choose.
Here I have to mention that, Dropship China Pro can provide 60 days of free storage when keeping your products in any of our overseas fulfillment centers, and 90 days of free storage when keeping your products in any of our Chinese fulfillment centers. This really benefits the online shop owners. You can prepare inventory for the peak season without worrying about the high storage fee. You have a so long period to deal with your goods.
Pick & Pack fees
The cost of pick & pack includes picking items from the warehouse and packing them for shipping. The cost for this varies from approximately $3 to $20 per item. The price of picking depends on the number of picks required. That's because each SKU picked from the warehouse means time and cost for the warehouseman. The more different SKUs and items that need to be picked, the higher the cost of picking. The price of packing depends on the size of the package you need to use for your shipment. In addition, if you need customized packaging for your product, there is an additional charge. However, if you customize a large quantity, the company will usually give a corresponding discount.
Delivery fees
Delivery fees are the cost of shipping the merchandise to the consumer after it leaves the fulfillment center. Most fulfillment centers can handle this aspect for you, but some e-commerce companies choose to use their own carriers. In general, delivery fees depend on the volume and weight of the goods and whether they are easy to mail. For items such as clothes or books that do not exceed 1 kg and are no more than 5 cm in height, the difficulty of mailing is very low. So cheap mailing in the form of merchandise is usually sufficient. While for fragile items such as electronic products, the difficulty of transportation increases, and the delivery fees will naturally increase.
Some fulfillment service providers can offer you partially advantageous shipping conditions, which they negotiated with the corresponding shipping service provider beforehand. This is because usually they will maintain a shipping volume of about 10,000 orders per month with the logistics company, so they will get a much better price from the logistics company than you. Leave the professional to the professional. Outsourcing transportation to a fulfillment company is a good choice for you.
Return fees
Return fees cover the cost of wear and tear in receiving and handling defective items. These costs include handling the item, assembling the item, and inspecting the returned item for problems. The customer chooses to return the item and you will need to confirm the reason with the customer.
If it is a defective product, it is the merchant's problem and you will need to communicate with the merchant about the return. If it is broken during the express delivery, it is the problem of the logistics company and you need to communicate with the logistics company about the loss. In the middle what you need to do is to determine the party responsible for causing the return problem. And you also need to communicate with the responsible party about the process, while dealing with the customer's subsequent refund and other issues.
Account management fees
Some platforms will charge the account manager fees. It is typically an amount added to your monthly invoice, which handles administrative costs such as handling customer service calls or other incidentals associated with fulfilling your orders.
If you are performing the fulfillment services yourself, then the cost of the above breakdown will be your responsibility. If you are engaging a fulfillment service company to perform fulfillment services, the fulfillment fee is calculated based on your contract with the fulfillment provider. The fulfillment fee may be a simple calculation of receiving, storage, picking and packing, and shipping costs, or it may include a variety of additional costs, depending on the policies of the fulfillment company you choose.
Difference between ecommerce fulfillment and warehousing
Ecommerce fulfillment services generally handle short-term storage for inventory from your vendors. These will be the top products sold in your ecommerce store — ones that need to be delivered as quickly as possible to provide the level of speed and efficiency consumers have come to expect.
For inventory that will need long-term storage, warehousing may be a better choice than a fulfillment center. Warehouse services have better rates for long-term storage because they are more focused on storing inventory than always packing and shipping.
Based on this information, fulfillment centers are mostly focused on business-to-consumer (B2C) trade, while warehouses are typically used more for business-to-business (B2B) trade. Some warehouses may ship items directly to customers in addition to fulfillment centers or retail stores, making those both B2B and B2C.
To sum up, if you are not willing to pay high storage fees for just short-term storage of your merchandise, you can choose a third-party fulfillment center service to help you handle the receipt and delivery of your merchandise. Since fulfillment centers have their own warehouses, you can store your goods in their warehouses for free, which also solves the storage problem. So you can decrease your ecommerce fulfillment cost.
Why you should outsource ecommerce fulfillment
The cost of third-party fulfillment may seem high, especially for start-ups or small-scale sellers that have never had to worry about things like account management fees. When considering hiring a third-party fulfillment company to assist your business, keep these details in mind:
You have to pay someone to do the fulfillment work: The fees you pay a fulfillment partner represent the cost of facility, staff, incidentals, and other overhead expenses that you'd inevitably incur running an in-house operation. Even if your fulfillment staff is a one-person team (i.e., you), your hourly time is valuable and you should consider that in the outlay you're comparing.
You'll get perks: Due to the great volumes they buy and ship, fulfillment companies receive much lower rates on packing materials and shipping costs. Most providers pass these savings on to their clients, creating an effective perk to working with them.
Your time may be better spent elsewhere: When your daily priority is processing, packing, and shipping orders, important tasks that actually help to grow your business often take a back seat. Outsourcing your fulfillment duties frees up precious time that you can redirect to more profitable areas.
Fulfillment services scale effortlessly: Third-party providers allocate resources as needed, so you never pay for staff and space that you're not using.
As your business grows or as order volume rises during peak seasons, your fulfillment partners can easily and instantly accommodate fluctuations. You'll never be left with too few resources to handle the holiday craze or too much leftover afterward cutting into your profits.
Best ecommerce fulfillment partners you shall know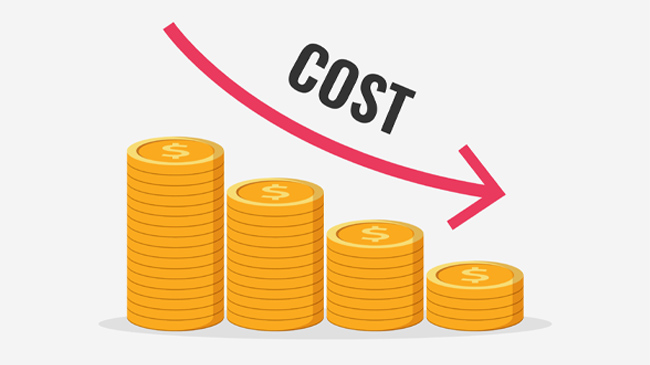 There are many fulfillment companies now. But many companies are not professional and you may spend a lot but get a garbage service. So, it's very important for you to choose a trustworthy and excellent fulfillment partner. They can help you decrease your ecommerce fulfillment cost.
Dropship China Pro is an over-10-year-old dropship company that provides excellent fulfillment service. We aim to provide better service, higher quality, faster shipping, lower prices, and a transparent pricing system! Our policy really benefits the ecommerce stores:
Multilingual Salesmen from Various Countries
Personal One-to-one Account Manager
Price Transparency
Free Storage
Faster Delivery
AU/DE/FR/US/UK Warehouses
Quality Control
Discounted Shipping Cost
Global Fulfillment
Same-Day Order Fulfillment
Local Courier Tracking Number
Branding & Customization
Friendly Refund Policy
Promotion suggestions
Inventory Analysis
If you have any questions, please feel free to contact our experts. They are free to wait for your consultants.
Bottom Line you shall remember
Partnering with a fulfillment company is a step toward maximizing efficiency and driving growth. The associated costs are detailed, but the level of personalization those calculations provide means you're only paying for what you use—which always works to your benefit.
If you are looking for a long-term dropshipping service provider for your store, then Dropship China Pro is your best choice!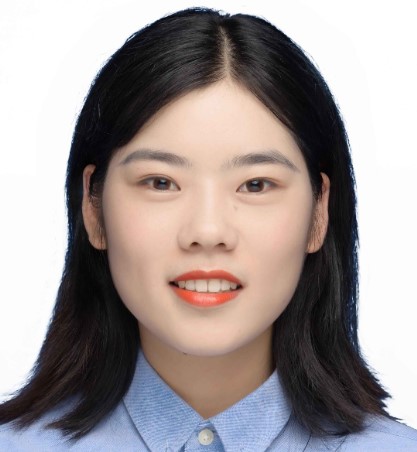 I am Komo, a marketing specialist with a strong focus on dropshipping. Over the past two years, I have gained valuable experience and expertise in the dropshipping industry. I have successfully implemented various marketing strategies to drive traffic and optimize conversions for dropshipping businesses. My passion for the industry has allowed me to stay updated with the latest trends and best practices, ensuring effective results for the companies I work with.