Does your business need Stripe? Does it allow dropshipping? Is your business fit for Stripe or vice versa? In this blog, we will determine every question you want to ask about Stripe, but first, let's try to learn this company's background and what it can do.
What is Stripe?
Stripe is a payment processing company that may serve as a third payment process and payment gateway simultaneously. Stripe will allow a company to serve as an automated clearing house or ACH online or offline. Stripe is well-known to be an Irish American financial service company based in multiple areas across San Francisco, California, and Dublin, Ireland. Aside from offering payment processing services, they also provide application programming interfaces or APIs for online business websites and mobile applications.
Stripe was founded in 2010 by Irish brothers named John and Patrick Collison. It was a big shock in 2011 when they received a $2 million investment from extra-famous entrepreneurs such as Elon Musk and Peter Thiel.
The said company is available for companies in over 40 countries. It serves as an alternative for PayPal for many e-commerce businesses as it let subscribers process payments even with various credit cards, including Visa, MasterCard, American Express. Discover, etc. As a sophisticated technology platform, Stripe excels in its innovative payment solutions and transparent, flat-rate fees. They are indeed a reliable company since even the largest e-commerce companies such as Amazon, Pinterest, Lyft, Blue Apron, Under Armour, Booking.com, and Shopify! With that list of huge companies, it's a common idea that this platform is indeed trustworthy.
Advantages and Uses of Stripe
Do you know that signing up for Stripe is entirely free, and you can do it in just a matter of minutes? This is only one reason why this platform is one of the best online solutions for e-commerce companies. In this blog, we'll tackle every use and benefit this excellent platform could offer. Here are they:
Flexible Payment Acceptance
Stripe's flexibility is pretty apparent as it is one of its appealing benefits. With this payment platform, you can now accept various payment types, including Visa, MasterCard, American Express, Discover, and many other credit card networks. It can also be used for digital wallets such as Google and Apple Pay. Hold up, and there's more! Stripe can process more than 100 different foreign currencies without any additional fee. This allows users from other countries who cater to their customers abroad smoother and more efficient transactions.
You can use Stripe to accept most payment types, including Visa, MasterCard, American Express, Discover, and several different foreign credit card networks, along with mobile wallets like Google and Apple Pay. Almost half of all online payments worldwide are fueled by debit and credit cards!
It also supports many payment methods like Stripe Elements, enabling the user or e-commerce business to create a customized form specifically designed according to the user's preference. This may cater to desktop, tablet, and mobile users. You can make use of an embeddable payment system also available for desktop, tablet, and mobile.
Stripe is Easy to Learn and Use
Besides being an excellent credit and debit card processor, Stripe is also suitable for your dropshipping retail business since it is easy to install and implement. With even a short experience as a developer, you can fully utilize this platform for your business needs. Stripe will benefit the business and the customers since the platform made it easy for customers to understand and eventually transact using it.
In-person Payment Development
Even though an online store doesn't focus on physical payments, it may also provide other payment terms. Currently, Stripe may now offer a host of different mobile card readers, giving you the ability to accept credit card payments in person.
This benefit allows you to not rely on internal reporting. The application-programming interface will let you transact payments may your customers be from other countries. Stripe also offers plugins for WordPress, Magento, Joomla, and other platforms.
Looking at the list of payment methods you can do with Stripe and the companies that use it, it is no longer a question that Stripe is one of the most recognized payment platforms on the entire internet. Preventing fraud in any form or quantity should be one of the goals of a dropshipping business. This is why hiring a fulfillment center that can offer reliable fulfillment services is a good guarantee for the company. Dropshipping with Dropship China Pro will always be a good decision.
Machine learning is what makes Stripe's fraud prevention a notch better than any other platform. Since Stripe has been on the scene for a while now, it already processed millions of online transactions. They have been able to accumulate data about online credit card fraud, thus learning how to prevent them.
Efficient Customer Support
Customer support is essential even for payment-processing companies. Since problems and issues are inevitable, it is a must to be diligent. Stripe will always be available to answer your concerns at any time of the day through call, chat, or e-mail. Also, in Stripe's support portal, there will be a bunch of information regarding common problems.
Stripe or Paypal, what's better? Which One Should You Use?
Before going into the details, we should first know who are the typical users of these two useful platforms. Both can be used by freelancers, online marketplaces, entrepreneurs, nonprofit organizations, brick-and-mortar shops, agencies, and many more. Almost any type of online business will gain a significant advantage by using these two. Here are the things you should consider before choosing between the two:
Fees
You should take note that both of this platform are transparent about their costs and will never surprise with additional costs and expenses.
Both of them will charge you 2.9% + 30¢ on your US fees in every transaction and offer a discount of 2.2% + 30¢ for nonprofits.
Putting a wrong expiry date on Stripe is punishable with a RADAR fee of .05¢
When it comes to micropayments, PayPal will charge you 5% + .05¢ per transaction while 5% + .05¢, plus a .05¢ RADAR fee per attempt with Stripe.
Paypal's chargeback fee is $20, while Stripe's fee is only 15.
Complexity of Set-Up
If you are to ask what's the more customizable platform, it is Stripe. However, it required better knowledge about development to utilize Stripe compared to PayPal fully. With Stripe, you can add a Pay With Card. Both of them wouldn't need any other PCI compliance processes since both are compliant, giving you and your customers excellent security against fraud and data lapses.
Compatibility
Both are applicable and can be set up with many platforms and applications such as WordPress and Shopify.
Online Invoice
Both platforms have a feature to customize online invoicing. This feature is free with both platforms but is only available to Stripe users when they reach a bill of more than $1 million.
Let's now go to the disadvantages of the two platforms:
Stripe Cons:
Setting up needs development expertise to fully utilize
No fees will be returned when refunds occur
PayPal is available to more countries compared to Stripe
PayPal is more well-known
Online invoicing will only be free when you reached $1M sales
It Will provide you with a longer time to have access to your money
PayPal Cons:
Higher Chargeback fee compared to Stripe
Also, no fees will be returned when refunds occur
Customer will be sent out to a different website while checking out orders
No available recurring billing
No available way of transferring data to another payment processing system
Both Are Usable
Despite the difference between the two, both can be used as payment processors. Your customers will always be the ones to decide on what method to use, so it's just right to implement both for more custom options. However, if you think that implementing both would be too much for your business, you may base it on how complex and big your company or dropshipping business is. PayPal would best fit smaller businesses. Individual entrepreneurs and medium-size companies often use it. However, if you know that your business is included in the larger scale of business or the more organized ones, you should use Stripe since it requires a fully integrated system. In general, as a dropshipping business owner and you only have to choose one between the two, you should select PayPal only for convenience.
Can I do dropshipping with Stripe?
Since you are a retailing business, you should always consider every time you are integrating a system into your business if it supports drop shipping. Otherwise, there will be problems that can affect your fulfillment service and fulfillment center. The quick answer is a big YES. Stripe will allow a business with a dropshipping model to do its thing. However, if your business is located inside the Asia-Pacific region, you won't be able to do so. You should know that Stripe will always prioritize businesses located in the United States or the United Kingdom. If that's the case, then your business with Stripe integration is good to go.
Products and Services You Should Avoid
Financial and professional services such as investment & credit services, money and legal services, and virtual currency or stored value
IP Infringement, regulated or illegal products and services including sales, distribution, or access to counterfeit music, movies, software, or other licensed materials, unauthorized sale of branded products, gambling products, illegal drugs, adult content and services
Unfair, predatory, or deceptive practices including get rich quick schemes, mug shot publication or pay-to-remove sites and no-value-added services
Products or services restricted by Stripe's financial partners which includes aggregation, drug paraphernalia, high risk businesses, multi-level marketing, pseudo pharmaceuticals, social media activity, substances designed to mimic illegal drugs, video game or virtual world credits.
All of these services are listed at: https://stripe.com/ie/restricted-businesses#ip-infringement-regulated-or-illegal-products-and-services. Check the link for a deeper understanding on these products and services.
How Much Does it Cost to Use Stripe?
In any dropshipping business, costs will always be a relevant factor in implementing a process. Integrating Stripe into your store will surely cost you money. For debit and credit card payments, Stripe will charge you the average industry rate of 2.9% + 30¢. However, if a customer has paid you with an international card or a conversion is appropriate, Stripe will charge you 1% more of the cost or 2% if both. 0.8% with a $5 cap will be charged when dealing with bank transfers.
Can You Integrate Stripe into Your Shopify Shop? How?
Shopify is the most dominant platform used for e-commerce. It is but reasonable to learn how to use Stripe for this platform. Shopify dropshipping provides a low-risk approach to any retail business since sellers will no longer have to own or pay for the product upfront. This simple mechanism allows people to start their dream businesses easily. Shopify dropshipping, despite the challenging times brought by the pandemic, is still flourishing and developing. It is undoubtedly one of the most viable business models today.
At Shopify, what we like about dropshipping is that it provides a lower-risk approach for independent businesses to test out new product ideas (and product lines) without owning and paying for the product upfront. It's a business model that allows many more people to participate in entrepreneurship. Check our how-to start a business guide to getting started.
There are indeed several advantages and disadvantages to using Stripe. Weighing them one by and choosing them for your store certainly requires in-depth research. If you plan to pair your Shopify Dropshipping career with Stripe, we've prepared all the steps especially for you! Here are they:
Like any other Shopify payment mode, the first step would be going to Settings>Payment.
Active Shopify payments according to these two conditions:
If you still haven't chosen any credit card payment provider and are new to setting this up, you should first set up your account. You can do this by navigating to the Shopify Payments section.
However, if you have already chosen a credit card payment provider, you may click Activate Shopify Payments in the Shopify Payments section.
Lastly, you will be tasked to fill up your details about your store and banking information. Once done, you can click Save.
Have you enjoyed the read? Are you looking for a dropshipping agent to guide you and your company on your journey to success? Talk with Dropship China Pro today! For more updates, please visit our social media pages on Facebook and Instagram. You can also visit our website for more informative and exciting content.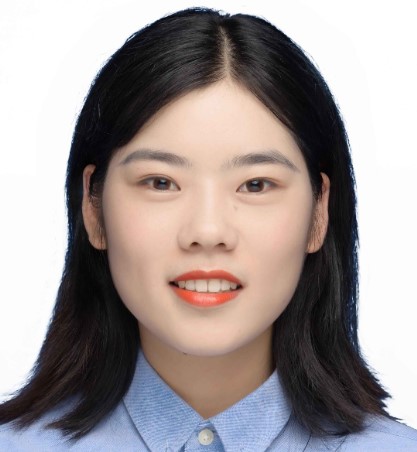 I am Komo, a marketing specialist with a strong focus on dropshipping. Over the past two years, I have gained valuable experience and expertise in the dropshipping industry. I have successfully implemented various marketing strategies to drive traffic and optimize conversions for dropshipping businesses. My passion for the industry has allowed me to stay updated with the latest trends and best practices, ensuring effective results for the companies I work with.