With billions of people around the world constantly on social media platforms, communicating products and services via social media has become very important for all businesses whether big or small irrespective of the industry they operate in. This is even more so for a dropshipping businesses as the e-commerce space gets very competitive every passing day. This article focusses on providing you with a quick and easy to follow guide on just how can you ensure you are taking full advantage of what social media marketing has to offer in order to drive your dropshipping business to success.
Why social media marketing is important
As a dropshipping business one of your primary goal is to get seen by more people and especially people in your targeted niche. Your first approach has likely been to have a business page in top social media platforms like Facebook and Google which gives you a presence in the on-line social space. However for these baby steps to pay-off by bringing the traffic you so desire to your dropshipping store, more needs to be done with this efforts that you have already made, and this has to maintain a consistency for as long as you want your business to continue thriving. This means that at some point you have to master the act of promoting your business, product and services on social media.
The good thing is that mastering the act of social media marketing is not such a difficult task. And you can within a relatively short time go from little to zero knowledge on social media marketing to becoming a master in the act of social media marketing by just following simple guides like this one and consistently engaging in the act. For starters the first step will be picking the top 5 social media platforms and learning how people are using them. It is important that you have a very good knowledge on how social media platform works as well as how people use them. This will give you the strategic thinking skill when you start out your social media marketing efforts. Lets get started with the basics first.
What is Social media marketing
Social media marketing is a broad description of a marketing strategy that uses social media sites to advertise and sell products, build customer rapport, and create brand awareness. In terms of a social media definition, consider any site that focuses on social, interpersonal interactions to be a social media platform. We'll be focusing on four types of social media marketing in this guide: social media advertising, video marketing, user-generated content (UGC) marketing, and influencer marketing. Marketers have recognized the effectiveness of social media marketing since the first social media sites became popular.
It enables you to reach people on platforms they use on a daily basis. It feels far more natural than many traditional forms of advertising. Marketers have turned social media marketing into a fine-tuned science over the last few decades. As a result, it has become more common in almost all businesses. These days, even small street shops use social media marketing. Today, social media marketing is the most important form of marketing for businesses. And this is unlikely to change in our lifetime.
How social media marketing benefit your dropshipping business?
For those who have not already made an attempt with social media marketing, the likely questions going through your head right now is; what really can social media do for your dropshipping business. The advantages of social media marketing is more than we can begin to count now. But lets run through a few key ones that be critical to the success of your dropshipping business.
1. Boost your sales
Above all, social media marketing will help you increase your sales. And it is quite simple to deliver increased sales through social media marketing. Because good social media marketing is organic, interactive and engaging, people respond very well to it. What does this mean for your business's bottom line? Increased customer engagement, conversions, and sales. And, of course, this works extremely well with long term strategy. Businesses that employ social media marketing for up to two years report increased sales year on year according to popular business surveys.
2. Increase brand awareness
Because so many people use social media, you'll be able to get your products in front of a large audience that you might not have had access to otherwise. Because of their social media presence, many brands and businesses have increased their brand power and sales. They would not be the multi-million dollar success stories they are today if it weren't for their effective approaches to social media.
3. Establish relationships
Social media is also ideal for building customer relationships. Remember that more than 71% of customers who have positive social media experiences with a brand will likely recommend the brand to others. Interacting with people on posts, in comment sections, and in direct messages allows businesses to build a good rapport and relationships with people who will likely become customers and returning customers.
Getting started with social media marketing
Choosing the right social media platform for your dropshipping business is the first step in the way.
But how do you know which social media platform to go with? Because not every social media platform is a right fit for e-commerce and dropshipping business. For every type of business, this is an important factor to consider. And such decisions must be made according to the business case. That is with regards to what product and message and image that the business wants to deliver to the market. In this guide, we will consider two popular social media platforms that can deliver value for your dropshipping business with easy to implement strategies. Each social media platform will have its own learning curve, but you'll find tips in this article that will help you meet each milestone quicker.
Social media marketing with Facebook
With over 2 billion users and counting, Facebook is currently the largest social media network. As a result, it is a tremendously effective platform for social media marketing. Today many businesses are seeing great results with 30% of businesses claiming that Facebook provides the best Return on investments than of any social media platform when it comes to paid marketing efforts like Ads. It is undeniably true that Facebook marketing is extremely effective for both big and small dropshipping businesses out there. Many small or entry-level dropshipping stores have leveraged Facebook to increase their presence to appear where big e-commerce businesses appear too, and this is one of good things with social media marketing. Let's take a look at why this is the case and how you can take advantage of the Facebook platform to grow your dropshipping business.
Ads on Facebook
Facebook ads are frequently the first choice of Facebook marketers. While there are numerous ways to market on Facebook, ads are the most popular because they are simple, adaptable, and effective.
When it comes to marketing for both ecommerce and traditional businesses, Facebook ads are fantastic. They scale extremely well, so whether you're looking to make your first online sale or expand your advertising strategy, you'll be able to tailor your Facebook ads to your specific requirements.
In fact, you can customize almost every aspect of Facebook ads. At this point, their audience targeting is industry standard. You can precisely target your demographic by creating lookalike and custom audiences on Facebook. As if that weren't enough, Facebook's retargeting capabilities are outstanding. You can select from a variety of ad formats and optimize each ad in nearly every way imaginable (including traffic, leads, engagement, purchase objectives, and much more). Facebook ads can benefit almost any business. They're now an industry standard, and there's no reason why you shouldn't be using them.
Shop feature on Facebook
Facebook shop is a convenient e-commerce feature on the Facebook platform that allows visitors to quickly initiate a purchase right out of Facebook without having to leave the page allowing quick purchase decisions to be made. You can set up a shop right on the platform in an easy convenient way or link your dropshipping store to the shop feature. This is advantageous because users are not required to leave the site in order to begin shopping.
A Facebook shop appears as a section of your Facebook business page where you can promote and sell products. It's essentially a light e-commerce interface. While it won't compete with stores hosted on WooCommerce or Shopify, it does surprisingly have rich rich features considering it's built into Facebook.
Facebook shops are fantastic because they are extremely convenient for Facebook users and make the purchasing process nearly seamless. A Facebook shop can also be used for a variety of purposes. You can, for example, tag products from your shop in your posts. And this can have massive advantage to increasing your sales as a dropshipping business.
Boost Facebook Followers
If you've been on Facebook for any length of time, you've probably wondered how to get more Facebook followers. Having a large number of followers does not guarantee instant success, but it does increase the chances significantly.
Fortunately, it's relatively simple to gain a large number of followers organically and legitimately. Ads and other promotions, invites, content, influencer marketing, and a variety of other methods can all be used to gain followers. It's actually difficult not to gain followers.
Almost everything you do on Facebook can be easily to show. This makes it simple for your existing followers to share your content with new followers, allowing you to reach out to new audiences on a regular basis.
Making Use of Facebook Video
Facebook video is now more popular than ever. Because of its unique ability to engage people, video has grown in popularity on social media in general.
Facebook is one of the best video platforms, owing to its Facebook Live feature, which allows you to easily live stream video content. While Facebook cannot compete with YouTube, it is the best platform for long video content relating to product. The sky is the limit when it comes to Facebook Live video. It can be helpful for product demonstrations, interviews, Q&A sessions, and a variety of other purposes. With product live streaming e-commerce becoming a thing, you can showcase your products using live video sessions and engage with your customers.
Social media marketing with Instagram
Instagram has over 1.2 billion followers, making it the world's fifth most popular social media platform. Instagram is extremely relevant, even if it isn't at the top of the list. It's the go-to platform for influencer marketing, and more and more brands are taking advantage of its video capabilities.
Instagram is also a highly addictive social media platform. 55 percent of users between the ages of 18 and 24 check Instagram multiple times per day. As a result, people are spending a lot of time on Instagram. The platform was reported to have users under the age of 25 spending 32 minutes per day on Instagram, while users 25 and older spend 24+ minutes per day. These Instagram statistics only scratch the surface of the platform's popularity. But more than just these statistics, Instagram ranks at the top there for marketing a dropshipping store.
Ads on Instagram
Instagram ads are considered one of the most effective social media marketing advertisements. Instagram ads, like Facebook ads, are native, so you see them as you naturally scroll through your feed. And, because of Instagram's design features and layout, it's often difficult to tell when you're seeing an ads allowing you to advertise without coming across as pushy to your viewers. It's the polar opposite of the flashy banner ads that used to be all over the internet. Instagram advertising is simple, elegant, and seamless.
Another good thing with Instagram ads is that they are simple to set up especially if you already have experience with Facebook ads. You can even look at your competitors' Instagram ads to fine-tune your strategy. Ads have a lot of unique benefits that you can't get with regular posts, which is a big reason to consider Instagram Ads them.
Unlike posts, with Instagram ads, you can include clickable links right in your ad and this simplifies the shopping process if your clikable link is directed to the product check out page. Because these ads appear to be organic, they tend to attract great attention. Instagram ads, like Facebook ads, are easily to customize, allowing you to make changes once you know what works and what doesn't. Because Facebook and Instagram use the same ad editor, you can reap all of the benefits of Facebook ads on Instagram. This includes laser-focused audience targeting, custom audiences, and much more.
Shop feature on Instagram
Instagram includes a shopping feature that is extremely simple for users thanks to advertisements and branded content. If you're using Shopify, it's simple to set up shopping on Instagram. This is due to the fact that you can link your Shopify store and Instagram account for seamless selling. You can promote your products through posts, Stories, and advertisements. Tagging products in your posts and advertising in Stories will help you reach your current followers, whereas promoting products in ads will allow you to reach entirely new audiences.
The shop feature is excellent for displaying multiple products. And you can even create carousel posts to display sets of products. As you tag more products, the Shop tab on your profile will grow. This is a tab that appears next to your photo feed and allows users to browse all of your tagged products before clicking through to your website to purchase them. This is massively valuable to dropshipping stores and has a great potential to increase sales for any dropshipping business.
Boost Instagram Followers
There are numerous ways to increase your Instagram followers organically and build an audience of people who are eagerly awaiting new content for the product you offer. And you don't necessarily need to have a huge following. Try to follow as many people as you can with your business page and the chances are they will follow back especially if they see what your business is offering.
Also interacting with other people's content is an excellent way to gain followers. Reposting content in both posts and Stories frequently works wonders. People will frequently repost your reposts! People enjoy receiving attention from brands and businesses, so interacting with them in this manner is very likely to increase your follower count.
And then of course, hashtags can be used to gain new followers. Hashtags work extremely well, but there is a widespread misconception that they are ineffective. This is due to the fact that most businesses only use a few broad hashtags. The trick is to use a lot of niche-specific hashtags (up to 30 per post) to attract an audience that is almost certainly interested in your page. You can follow us on Instagram to see the detailed process.
Making Use of Instagram Video
Instagram currently have three ways for which you can employ videos. This include post as videos, Instagram Stories or IGTV for log videos. Product demonstrations and special features benefit greatly from video posts which appear in users' feeds. Freshly uses video posts to demonstrate how to make their meals and to highlight the benefits of using their service.
The tone of story videos should be much more relaxed. Brands will frequently post GIFs or repost user videos as Stories which works well for engagement.
IGTV is a one-of-a-kind option that many brands are still experimenting with. It's essentially Instagram's version of YouTube. Because you can record up to an hour of video, the possibilities are endless. You can use Instagram videos to showcase your products in a cool way like employing how-to narations. It's worthwhile to use Instagram video for your marketing and track their performance using social media analytics tools.
Conclusion
There are numerous other social media networks to consider and brands and businesses are taking their marketing to these platforms, from TikTok to Twitch. Almost any social network can thrive, but smaller social networks such as discord are almost always focused on a specific niche (Gaming and entertainment). You can always get creative on these platforms and employ them to deliver value for your dropshipping business.
It is good to draw out a marketing plan, keep a calender, track and measure your campaigns on social media and basically audit your social media efforts from time to time. There is no limit to which you can achieve great results for your dropshipping business with social media marketing.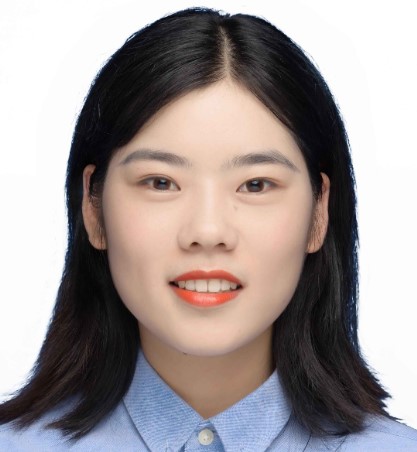 I am Komo, a marketing specialist with a strong focus on dropshipping. Over the past two years, I have gained valuable experience and expertise in the dropshipping industry. I have successfully implemented various marketing strategies to drive traffic and optimize conversions for dropshipping businesses. My passion for the industry has allowed me to stay updated with the latest trends and best practices, ensuring effective results for the companies I work with.