It's that time of the year again! Chinese New Year (CNY) 2023 is just around the corner. As a dropshipper and ecommerce store owner, you know this means one thing––you need to plan to ensure your business remains operational and thriving during this critical period. The question is– how? To help you succeed during CNY 2023, we have identified nine essential steps to ensure your online business sails through without any hiccups. From automating processes and optimizing customer service to handling orders with greater efficiency, these actionable tips will set up your drop shipping operation on the right track so that you remain profitable throughout CNY 2023!
How will the Chinese New Year affect dropshipping business?
Halted Production
Manufacturers will shut down one or two weeks before CNY and resume production one or two weeks later. This leads to a halt to mass production firstly because raw materials subcontractors might stop working earlier than expected and secondly because employees will take longer to return to the factories.
Slower Domestic Shipping
Major domestic logistics companies will get on holiday and significantly reduce their operating output from January 10 to February 10. This will slow down the domestic supply chain and increase the lead times.
Now, you must be wondering why manufacturers will take such a long and early holiday if they never stop working. The main reason is COVID (again); with COVID restrictions recently lifted in China, factory workers are planning to return home earlier than expected to avoid getting sick before the Chinese New Year.
What is the Chinese New Year 2022 Timeline?
Usually, suppliers take a week off to spend time with their family and friends. Still, given the current situation, many suppliers and factories have decided to close at least ten days in advance and extend the holiday to 2 weeks. You can refer to this Timeline to make adjustments to your books:
January 1- 5-: Stop receiving new orders (orders placed after this date will enter production after CNY)
January 7-10: Most employees have already left the factories. Engineers and management may still be around for a couple of days.
January 15-20: All personnel leaves the factory.
January 21: Chinese New Year's Eve.
February 2-7: Some factories resume production
February 10 – 15: Most factories will resume production.

This means that some suppliers have already started slowing down production and will stop receiving new orders in a few days. Hence, it is decisive for you to reach out to each supplier you work with to get information about their current production output, order handling deadlines, and exact dates on when they'll be shutting down and starting up again. This information will be helpful for you to decide whether to slow down your Ads or keep them running as usual during the holiday.
Which niches will be affected by the Chinese New Year holiday?
If you do dropship from China, then you know that almost all the niches will be affected in the Chinese New Year for the simple fact that delivery times will be a bit longer than usual because domestic and international post offices and logistics companies based in China will reduce their working staff during the holiday. However, the most affected niches are the lingerie niche, the gifts niche, customized and generic jewelry niche, and other niches that are winners during Valentine's day, so if you are planning to sell any of these, you must consult with your suppliers as soon as possible and start making an action plan.
Should I close my store during the Chinese New Year?
Definitely not; you should even consider closing your store a mistake. We know many people in Dropshipping Facebook groups are dramatizing and exaggerating the delivery delays in the new year. Closing your store will make you lose the progress you have achieved so far, scare your current customers and deprive you of taking the advantage that many dropshippers are afraid to take. So you better pay attention to the following 9 actions you should take to smoothly run your dropshipping business during Chinese New Year 2023 and get yourself ready to make the money others are afraid to make during this holiday.
9 steps to smoothly run your dropshipping business during Chinese New Year 2022.
Step 1: Consult holiday schedules with your suppliers
Reach out to your most important suppliers to learn about their holiday schedules and important dates, like the last day they will be taking your orders before the holidays begin or the last day they can deliver your orders so you can inform your customers and make a detailed and organized action plan for the holiday
Step 2: Double-check your fulfillment center's order handling capacity
Some fulfillment centers will go on holiday during Chinese New Year or just reduce their working personnel, which might affect their order fulfillment capacity and handling times. To avoid any complications, the best you can do is to double-check with them
Step 3: Consult any shipping time and price variations
As we mentioned, most domestic and international logistic companies and post offices will be on holiday or work with reduced personnel during the Chinese New Year. This means that the shipping times and prices will not be the same as usual, and you need to be well informed about this so you can, in turn, inform your customers to avoid complaints, refunds, and returns.
Step 4: Adjust Advertisement expenditure.
Chinese New Year is not the best time to stop running your business, but it might not be the best time to scale your business, so pay attention to how much money you want to spend.
Step 5: Notify your customers
Once you know the exact holiday dates and shipping times, you should inform your customers on your website about possible delays during Chinese New Year, or if you don't want your customers to know that your products are from China, you can list dates instead.
You can use a banner notification on your website or set automatic emails to be delivered to your customers right after they purchase any product to remind them that there might be some delays; the point is to make sure they get the message in case they missed it on your website.
Step 6: Forecast your sales and stock
First, look at your Ads expenditure and how many sales those Ads represent for you. Second, analyze the sales made during the previous months and calculate an average daily sales volume. For example, if you sold 300 items in the last month, divide this number into 30 days; 300/30=10 items, and your average daily sales volume is 10. Third, multiply the average daily sales volume for the days your supplier is going to be off work, and then you will know how many items you need to stock to run your dropshipping business during the holiday smoothly.
Step 7: Confirm the supplier's production capacity and leading times
Once you know how many items you will sell and want to keep in stock, you should reach out to your suppliers to ensure they can supply the required inventory on time.
Step 8: Carry out counts for packaging inserts and other accessories
Custom packaging, logo stickers, Thank You cards, discount offers, and other packaging inserts and accessories that give that special touch to your products are essential points that can never be forgotten. On top of that, these items take a while to be produced, so you must carry out packaging insert counts in advance and take action to avoid running out of precious accessories that make such a difference.
Step 9: Place orders in advance and prepare enough stock
After following the previous steps, you will know all the information you need to purchase the right stock at the right time. Once you place your orders and have your inventory, you will be ready to take advantage of this holiday the right way!
Use these tips to set your dropshipping business up for success during CNY 2023 so that you can take advantage of the surge in online shopping. What are you waiting for, take action today and gain advantage! If you need help getting started or staying on track, contact us and we'd be happy to chat with you about how we can support your ecommerce business goals.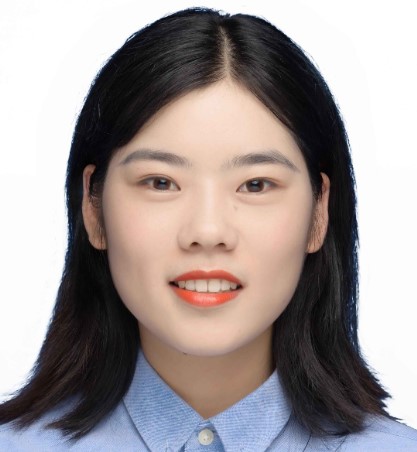 I am Komo, a marketing specialist with a strong focus on dropshipping. Over the past two years, I have gained valuable experience and expertise in the dropshipping industry. I have successfully implemented various marketing strategies to drive traffic and optimize conversions for dropshipping businesses. My passion for the industry has allowed me to stay updated with the latest trends and best practices, ensuring effective results for the companies I work with.