As an online store owner product sourcing is something you need to have a proper strategy on. You want to be able to more than just source products for your online store but to do this in a profitable way. This can be a tricky and time-consuming activity for most online store owners that's why in this blog we detail some very helpful guide on how to go about product sourcing for your online store as a dropshipper.
So, what is product sourcing for dropshipping?
Product sourcing in simple terms is finding products you want to sell, buying them and reselling them. This definition makes it look quite like a straight forward thing, but if you have any experience with this you will know that it is far from being straight forward activity.
For online store owners who are in the business of dropshipping, in order to source products for your shop, you will have to first identify the products you wish to sell, then seek suppliers who manufacture these products, then purchase those products from a supplier through channels that will allow you sell to your customers in different locations across the world without you having to directly deal with inventory or ever handling the product. With the dropshipping business model things begin to get even more trickier but worry not as we will give a detailed steps on different ways to carryout your product sourcing as a dropshipper.
Now let's get on with the steps and key activities you will need to engage in when product sourcing.
Market Research
This is the first step in your product sourcing and as a matter of fact it is the first step you need to sort out even before you setup your business. You need to have a good knowledge of your market (potential competitors and industry) and your target audience before you make any move in the way of starting up your dropshipping business. A market research will help you make informed decision on all the activities relating to your dropshipping business as it is an essential part of your overall business strategy.
There are a number of ways to do your market research, this can be time consuming and/or have some demands on your pockets, however the time and cost will quickly be forgotten when you begin to reap the rewards. Market research entails asking the right questions to the right people in the right way (possibly at the right time and occasion). This provides direction for your business and allows you to stay on top of what your customers want and how much they're willing to pay for it. The information you gather from market research can help to improve or formulate your business strategy and your marketing strategy.
There are a number of paid and free online tools you can use to carryout your market research. However, if you do have the budget, you can employ paid services from experienced agencies for the market you wish to sell in.
Product Research
Product research is the first step in the way of product sourcing when you are in the dropshipping business. The reason you want to do product research before going about asking products from suppliers or picking different products on market places is because you want to find a winning product. A product that is in high demand and your target audience love and is willing to spend their money on. You also need to be looking for products that can stay relevant for a longer time so that your store can continue to make sales on and off seasons. A good strategy is to mix high demand seasonal products with these products in your store. In that way, your store can balance high sales with high traffic.
Profit Margin Determination
Now as a part of your product research and ultimately an important part of your product sourcing is the profit margin determination. By this I mean you need to determine if the profit margin that comes with the identified product works for you. This will be largely determined from your product research on how much your target audience is willing to pay for the product. Now, this is a tricky one. Customers in your target market might love the product and might even be crazy about it but at the same time may not be very willing to pay a certain price for it.
Yes, this is very true. Everyone loves a Lamborghini but not everyone who is able to afford a Lambo is willing to commit money to it. (No wonder only a handful is usually manufactured.) The result of this is that you will get good traffic to your online store but fewer paying customers. So, make sure before you decide on sourcing the product you have done your research well on how much customers are willing to pay for the product. Remember to factor in all the costs that will be incurred (shipping from China or elsewhere, special packaging cost if required etc.) in order for the customer to get their product. A good margin on a winning product is the dream of every dropshipper.
Reach out to Potential Suppliers
Now you want to start contacting potential suppliers for your product so you can strike a partnership with them. It is assumed that at this stage you have worked out everything relating to your business strategy. So when you engage with a potential supplier, it is important that they understand what your business strategy is. So that way you can get the best out of them with what they can offer you. Now I must add at this point that this guide is actually more suited to dropshippers who already have a winning product or are currently making at least 12 orders a day in sales. For more guides on how to source for product when you are yet to find a winning product, refer to our previous article on dropshipping supplier trends.
There are there three types of suppliers you can partner with when sourcing a product, they include:
Product manufacturers (the factories that actually manufacture the product)
Wholesalers (businesses on market places like Alibaba, IndiaMART, eWorldTrade, Made-in-China)
Professional dropshipping suppliers (business that specifically cater to dropshipping businesses globally; Dropship China Pro, Bolt Dropshipping)
These sources differ in the way that you can use them to source products for your dropshipping business. We will provide a detailed explanation of how they differ and on what advantages each offer your dropshipping business.
1. Product Manufacturers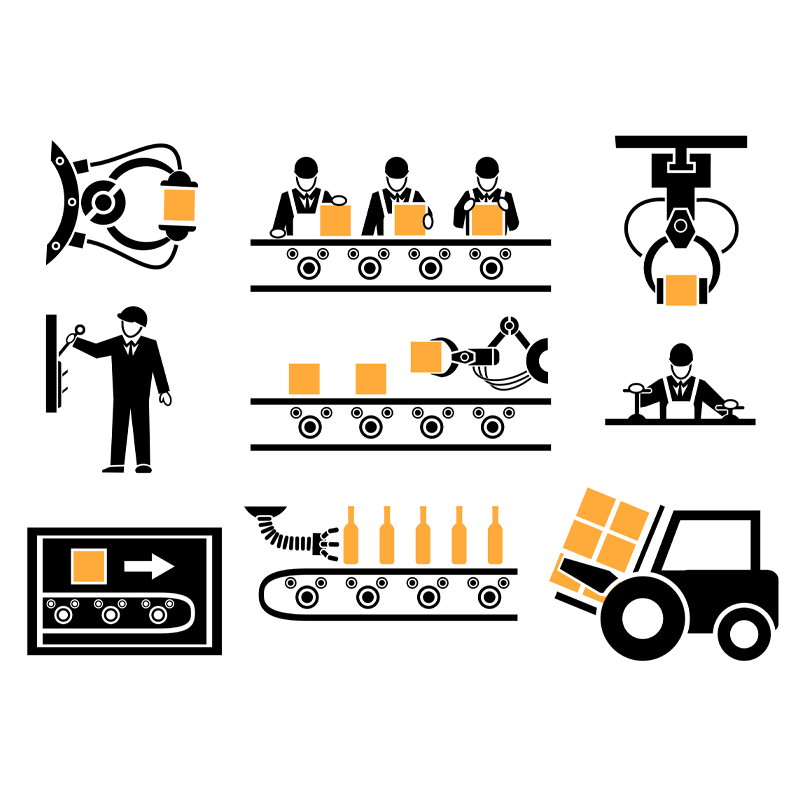 These are the guys who make the products that you will be selling on your online store. Having a partnership with a product manufacturer is a great way to for products. This can give you the leverage to make some product customizations as a way to either improve the product on differentiate it from similar products in the market.
Manufacturers are often more concerned with the production of products and not selling or marketing activities. This is the reason why they often choose to work with a small number of large merchants and sellers. Their production lines are setup to produce in large amounts per production run as a way to save cost. However, what this means is that you will have to make orders in very huge volumess. Except your strategy involves moving products in bulk to a warehouse close to your market. Then this is not likely an option you want to go with.
Also it can be challenging to establish a partnership with manufacturers if they are situated in a foreign country such as China or India. There are many hurdles to deal such as communication barriers and time zone differences.
Advantages
Lower cost-per-unit – There are no middlemen when sourcing directly from manufacturers. As a result, you will be able to get a low cost-per-unit which will in turn improve your margins.
Customized products – You have the leverage to develop unique products, branded just for you that serve to distinguish your company from competition.
Easy to scale from here – It is easier to generate new goods and expand your business and store once you have a good working relationship with a manufacturer.
Disadvantages
Very high minimum order quantities (MOQs) requirements – Most manufacturers have high minimum order quantities, requiring enterprises to invest significant funds up front with little certainty that the products would sell.
Would require investment in infrastructure – You will be responsible for storing and shipping orders or at least. And you shall have it contracted to another company which puts another layer of interaction to the process.
2. Wholesalers
Wholesalers and businesses that sell products in bulk to smaller businesses and retailers. Product sourcing from wholesalers is far much easier than with manufacturers. They offer the cost advantage that comes with ordering from manufacturers but often slightly higher. Yet still able to give you the margins you are gunning for. They are also easily assessable on many web platforms including AliExpress, Alibaba and IndiaMart.
Advantages
Easy to Asses. Product sourcing for dropshipping with whole sale is easy to achieve and fast to complete transactions.
Good profit margins. Product sourcing from whole sellers can offer a lot in the way of cost advantage to enable dropshippers to have better profit margins. Product sourcing provides just the middle ground for sourcing from manufacturers and from sourcing from Pro dropshipping suppliers or agents.
Less capital investment. Product sourcing also does not put too much burden on your capital as a dropshipper compared to product sourcing from manufacturers.
Branding. A number of wholesalers now provide some level of branding to products when you request such. Although product customization is not possible with wholesalers, branding could still help in adding some differentiation to your product. You can have unique logos or arts printed to the product ordered or the packaging.
Disadvantages
Little or no logistics support. When you are sourcing products from wholesalers, your dropshipping business chances are that you will have to contract a fulfillment agency yourself. They will manage the inventory and fulfillment of your products. Though they may point you towards some fulfillment agencies that can help you with the process.
Poor differentiation opportunity. With wholesalers, there's very little flexibility with differentiation. Very few would offer some sort of branding opportunity for products you buy from them and when they do you can only do so much as is comfortable with them.
3. Professional Dropshipping Suppliers
Professional dropshipping suppliers are companies who setup operations specifically to cater to online stores doing dropshipping globally. They work directly with manufacturers and have a pool of verified manufacturers list that will usually respond to their request for the production of products. These professional dropshipping suppliers help online stores doing dropshipping to integrate their stores into their platform. They can automate order fulfillment when customers make an order. They also provide aftersales services like returns and refunds but never have to interface with the store owners' customers.
With professional dropshipping supplier companies you can request product and packaging customizations without having to order huge volumes of products, and even when you do, you don't get to deal with all the negotiations and logistics troubles as they provide their clients with free warehousing services so clients can hold their products in their warehouse for free.
Advantages
Very easy to implement. Product sourcing with professional dropshipping suppliers is the easiest of all options to implement for dropshippers. You only need to find an efficient Professional dropshipping company and contact them. Make sure you're ready with your product strategy and business strategy before you reach out.
Flexibility. Product sourcing with professional dropshippers offers dropshippers flexibility with product packaging customizations and branding not possible with other options.
Good understanding of dropshipping needs. Because Professional dropshipping suppliers are very familiar with the dropshipping business model, they understand the challenges dropshippers face and are able to offer relevant solutions and advice to dropshippers using their services.
Cost effective. Product sourcing with professional dropshippers is cost more effective on than the other options in this list.
Disadvantages
Minimum daily order requirements. Most professional dropshipping suppliers will require that your store has a minimum of 20 orders a day before they accept to onboard you store. However, if you have identified a winning product, you can quickly get to this number and then seek their services.
Final thoughts
It is possible to achieve a trouble-free product sourcing as a dropshipper, the guidelines provided in this article can save you a lot of time in your bid to find a supplier for your online store. Match your business to one of the options in this article and see if provides the necessary advantage you need to succeed in your dropshipping venture.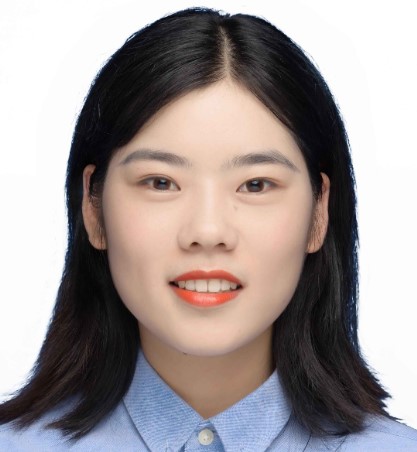 I am Komo, a marketing specialist with a strong focus on dropshipping. Over the past two years, I have gained valuable experience and expertise in the dropshipping industry. I have successfully implemented various marketing strategies to drive traffic and optimize conversions for dropshipping businesses. My passion for the industry has allowed me to stay updated with the latest trends and best practices, ensuring effective results for the companies I work with.