Market research shows that the dropshipping industry is currently worth almost 150 billion USD and the figure is predicted to increase in the coming years. Worth USD 102.2 billion as of 2018, the dropshipping industry has seen a compound annual growth rate (CAGR) of 28.8 percent from 2019 to 2025. What this means is that the dropshipping industry will be worth 557.9 billion USD by 2025. Now, that's some amazingly massive pie that you can very easily have a piece of for yourself. So, what's stopping you from starting your own Dropshipping Business – Money? We take an analysis of how much it will take to start a dropshipping business.
We know this is the question that has likely been on mind, or at least anytime you come across dropshipping stories; "How much do You have to invest to start a dropshipping business?".  That's just exactly why we decided to put this blog article together with a detailed post on just how much it cost to start dropshipping in 2022.
The dropshipping industry continues to thrive side-by-side with e-commerce. But just how much does it cost to start a dropshipping business? The best answer to this question will be; it depends on how quickly you want to grow and we will explain this in a bit. You can start dropshipping with as low as 0 USD and as for high as 800 USD. It all depends on you, your budget, and your mindset towards growth for your dropshipping business. Here, we will cover every essential aspect of starting dropshipping with both 0 USD and at least 300 USD budget. We will cover cost estimate analysis for the following areas;
The cost of the basic stuffs. The basic cost includes setting up the dropshipping store on any thriving e-commerce platform. Alongside setting up store, you will also have to get a subscription to an app/extension to import products to your store.
The cost for getting sample products you are going to sell. Yes, you will need to get sample products if you want to abide by dropshipping best practices as you start. You wouldn't want your customers to receive substandard products, that's why it is important to check the quality of products by yourself first.
Additional functionality for better growth of your dropshipping business. Looking to run your dropshipping business smoothly? Then investing in additional software is something you would want to consider. You will need all the competitive edge you can muster as you start dropshipping giving that the dropshipping space can be very competitive. Additional software can help you achieve a lot in this regard.
The cost to market and promote your dropshipping your store. Without marketing and promoting, it is tough to grow any business and dropshipping is no exception. So, you may need to spend some dollar in the way of marketing.
Can you start dropshipping with zero USD investment?
We all know dropshipping business does not require a brick-and-mortar store which is the beauty of e-commerce and the dropshipping business model and the reason people love dropshipping. There's no worry to come up rent/mortgage when it comes to dropshipping business and that alone is a major cost saving!
But what about the other stuff like the online store you will need to create? "Can you create an online store for free?", "will you need money to advertise your product to enhance your sales?", etc. The answer is, SORT OF YES, YOU MIGHT NOT NEED MONEY IN THESE ASPECTS TOO.
This sounds insane that you can start your dropshipping business for free, isn't it? But there are some drawbacks to this. But again, it's your choice how much you want to spend or don't want to spend. Now, how to get everything for free to start your dropshipping business? Here are few steps you would have to follow:
A TIP FOR YOU!
If you fantasize about spending 0$ it is recommended to go for SHOPIFY platform to start your dropshipping. Because Shopify is easy to use and offers 14 Days free trial for beginners.
Extend your free trial on Shopify. Yes, you can do that. You can ask Shopify to extend your 14-day free trial. But remember that this is only a one-time thing. You won't be getting free trials whenever you asked. The extended free trial will give you more time to boost your sales and when profit comes, you can simply use the profit to pay 29.9 USD of monthly Shopify subscription.
Shopify offers a free 14-day trial to start your dropshipping business and earn profit. We recommend always be prepared first and then sign up to Shopify. Like make a Logo, think of a brand name, learn the payment gateways, pricing, marketing, make copies of your E-commerce store, and learn Shopify SEO to rank your dropshipping store without spending dollars.
Prepare these things beforehand. Because if you sign in to Shopify without any information, you will waste all the free trial days without setting up a business. So, prepare the above-mentioned stuff, sign-up to SHOPIFY, and start dropshipping right away.
The next thing you must have to start dropshipping for free is learning skills. You have no budget, it means you would have to make market strategies, brand logos, posters, product advertising videos, etc. all by yourself. And you can't do this without learning. So, learn these things. Learn SEO to rank your Online dropship store without spending dollars on ads.
We already mentioned in our previous point that, to start dropshipping for free, you would have to do it all by yourself, including advertising. So, the best thing to do it for free and do it the right way is by Shopify SEO. Also, you can start a Blog in which you can talk about your products openly. This will create traffic on your E-commerce store. And who knows, you may attract few customers by the engaging writing style.
Another important thing in dropshipping is to ship orders to top customers. For this, you can use the OBERLO app, it has a free basic plan but with limited scaling. And you would have to subscribe to a monthly 29.9 USD package. But if you are new to dropshipping and don't want to invest anything, OBRELO Free plan is for you.
And that's it! Now, you have to wait for the sales to go up. And if you get profit in 14 days, you can easily subscribe to Shopify 29.9 USD plan which has a massive advantage list. But if profit doesn't come and even your extended free trial is over, then there is no option except to start investing in your dropshipping business.
Downsides To start Free Dropshipping Business
Do remember that if you want to earn money, you would have to invest money somehow. Also, everything for free is sometimes not that good and dropshipping is no exception. Starting dropshipping for free comes with its own downsides. Here are some disadvantages of starting dropshipping for free:
Not So Effective Marketing of Your Store
In the above section, we told you that learning SEO can help your Shopify store to rank amongst the good store's list. But again, it is not easy. Keep in mind that your store is competing with already established and ranked E-commerce stores.
This means you have to come up with some great idea or must get the help of a professional of Shopify SEO to get your store rank. And this requires money! Not just SEO, ineffective marketing can also harm your E-commerce store for the long term. If you are not spending dollars on marketing and doing it by yourself, then either do it right or don't do it at all.
Wrong, cheap, and low-quality pictures and product videos will only create an air of mistrusts among customers and nothing else.
Limited Resources to establish a strong and attractive brand
By resources, I mean professional help. Like in zero$ budget you can't afford a professional logo designer (if you are not one yourself). This means you cannot afford a good and attractive name brand as well as a logo for your online store. And bad logos (which you will make by yourself without any knowledge of Graphic designing) will only repel customers not attract them.
Also, there are hundreds of inexpensive tools used by dropshippers (we will talk later in the article) to help them in dropshipping business. Choosing not to invest in that too will make your process of dropshipping painfully frustrated and it will grow at snail-pace or not grow at all.
Before starting dropshipping, it is necessary to keep some extra $$$ for investment. Keep in mind that, you are not the first to open this product store. Even though you opt for a small niche, still there are E-commerce stores selling the same product somehow already and some on bigger platforms like Amazon. To compete with them, on Zero $ dropshipping will be a mountain to climb.
Here, the words of Paul Lee a successful 7 figure dropshipper regarding investment cost in dropshipping business:
"Be comfortable with losing at least $500 before you start to become profitable. Opening up an actual retail store involves spending near $10,000 before any revenue comes in, so spending only $500 on an ecommerce business is an extremely small investment that can change your life."
How much does it cost in actuality to start Dropshipping?
So, if you have prepared your mind to invest money in Dropshipping, which is a good decision, you must be thinking about how much you would have to spend? The answer is around 300 USD!
In this section, we will divide this cost so that you can have a better idea of where to spend more and where you can get your work done in just a few dollars. So, let's get started:
1. The cost to spend on the Basics
The fundamentals include the cost of setting up your store, Your domain name, your hosting server, and your dropshipping app. I know this might sound too much for you. But it is not that difficult and expensive.
Setting up your online store
This means creating an account on Shopify and create an E-commerce store there. It is already mentioned in the article that it gives a 14-day free trial, unlike other platforms. And then you would have to pay 29 USD monthly subscription to get your store running.
Domain name and hosting server
The domain is like an address to your dropshipping online store which people will be using to reach your store. For example, if you are going to sell Pjs on your dropshipping store, the brand name you will choose, like Classy PJs, will be your domain name as ClassyPjs.com. Now where to get this domain? Good news! You can get this too on Shopify or if you are setting up on other platforms like WooCommerce, you can buy a domain name on godaddy.com or namecheap.com or similar domain hosting platforms and it will cost you around 10 – 20 USD per year.
Talking about doming hosting, you won't need it if you are going for the Shopify dropshipping store. But if you are establishing an independent drop ship E-commerce store then a hosting server is must because it will be a platform that will be storing all data for you.
A TIP FOR YOU!
If you are going for an independent E-commerce dropship store then go for the platform which offers both domains and hosting server services. Because choosing a different domain name and hosting server can result in technical complexities and you might end up confused and not getting some important things right.
Cost To Get an App for Dropshipping Business
You must be thinking, why do I need the app? The answer is this app is necessary to import products (you are selling) from different suppliers/wholesalers as well as automate some of your store's process for you. How ever when you become bigger and start having up to 20 orders a day, then you will need to partner with a dropshipping supplier who will handle your product sourcing, order fulfillment, branding and customization and customer services related to return and refunds.
The easiest option you have is AliExpress through the Dsers App or using the OBERLO app. All of which have free limited or unlimited options. For OBERLO the free option is limited 500 product cap. But it is enough if you are a starter and you don't have to spend in this section. But if your business is getting good traffic then you must upgrade to the basic level package which cost is 29.90 USD per month.
2.The cost of product samples
Now, this is the part, where it gets a little tricky. But it is important too. I mean you wouldn't want to sell low-quality products to your customers. After all, it can compromise your Dropshipping store reputation.
That's why it is recommended to buy the product first, you are going to sell, and assess different things such as how long it takes the supplier deliver it to you (because your customers will get their products at the same time), in what condition you are getting your parcels (your customers will be getting the parcel in the same condition), and other factors like, in case of any damage, is your supplier ready to refund or exchange?
Ordering a sample will help you get an idea of all this. So, that when your customer faces some issue in delivery you have the proper information to guide them on what to do and not just sit all blank!
So, how much does it cost? It depends on what are you selling. The price can be 20 USD if you are selling socks or 100 USD if you are selling some gadget. But the investment here will be worth it.
3.The Cost of Additional Functionality To Start Dropshipping
This is what we have mentioned earlier. Basically, additional functionality means some extra effort to put into your Dropshipping store to make it run smoothly.
You must be thinking, what is included in this additional functionality? The answer is some software and app extensions. Where to get these? They are often available as Shopify addon apps or WooCommerce plugins.
For example, the exit-intent pop-ups and Bulk pricing are the best to have to help you increase your sales and traffic.
Ever experience visiting a website and when you are about to exit, a page pop-up asking you to subscribe to their website? And you really end up subscribing to the website because you like the content there and would like to read more like that in the future.
Exit-intent pop-ups do the same to your Dropship store. If customers visit your website and will be leaving without making any sales, this app will show up with a page offering discounts or low prices to grab the customer's attention.
Actually, this software/app checks the movement of a customer's cursor on your website. When the cursor is about to click the exit page option, it appears on the screen with discounts or sales to grab the customer's attention one last time. This app is helping thousands of dropshippers in their dropshipping business.
So, if you really want to buy the exit-intent pop-ups app, we recommend going for Wheelio or Spin-a-sale app (available on Shopify).
If a customer is buying products in large quantities this software appears automatically offering reasonable discounts to the customers. This fact can please the customer and he/she will surely come back in future for more sales. Bulk pricing is a good way to create a stream of loyal customers.
For bulk pricing action, you can go for Bold Quantity breaks or discounted pricing apps. These too are available on Shopify.
How much will this additional functionality costs? The answer is just 10 – 20 USD. Sounds appealing enough?
4.The Cost of Marketing
This depends upon your audience and what are you selling. But on average 100 USD on Facebook ads or Instagram ads is enough to help your dropship store grow. But also, do not go for cheap and low-quality ads, this will create little or no traffic.
Now, let's sum up everything. 29.9 USD for Online store settlement + 20 USD for domain name + 29.90 USD integration Apps like OBERLO + 100 USD for product samples + 20 USD for additional apps + 100 USD for marketing is equal to 300 USD. And believe me, 300 USD is not too much if you look at the long-term benefits you will get after investing this figure into your dropshipping venture.
Conclusion
So, that's it for now. 300 USD is just our ideal cost to start dropshipping for you. You can customize your store as much as you want and spend as much as 1000 USD if you have the extra budget.
In the end, it all depends on you, your budget, and your mindset about how much you want your dropshipping business to grow. We hope this guide will help you in making better decisions as you get on your entrepreneurship journey. Check out our weekly blog posts for more articles and guides related to Dropshipping and E-commerce.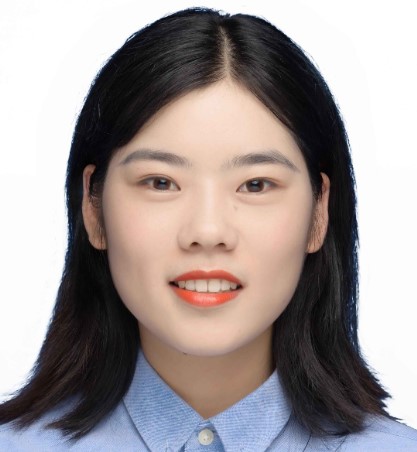 I am Komo, a marketing specialist with a strong focus on dropshipping. Over the past two years, I have gained valuable experience and expertise in the dropshipping industry. I have successfully implemented various marketing strategies to drive traffic and optimize conversions for dropshipping businesses. My passion for the industry has allowed me to stay updated with the latest trends and best practices, ensuring effective results for the companies I work with.