Choosing a product to dropship is one of the important decisions you will need to make as you venture in to dropshipping business as an entrepreneur. And it will go a long way to influence your business and will ultimately determine your success. In this article, we are going to provide you with some product ideas that have been know to be consistently successful over the years that you can bet your money on and also provide you with a list of products that you should stay away from when you are dropshipping.
Choosing a dropshipping product or market niche is only the first step in the process of success for your dropshipping venture. But it is a very important one that must be carried out strategically. However, you will need to put in the hard work. You need to have a solid understanding of marketing, strategic execution of your brand, and service to your customers that is at or above par. When these factors are combined with a great product, success is only a matter of time. You will make the sales revenue and achieve the success you desire for your drop shipping business.
The product ideas in this article are not just product that are having a surge in popularity or trends influenced by a particular event or by a season, they are products that always stay relevant and are always in demand. So, with them you always have sales coming to your store as this are products that people will still desire. You only now need to get your marketing as well as your branding right. So, lets go through our list of the best products to sell when dropshipping.
Pet supplies for dropshipping
Pets provide us with more than just affection and company. They also provide us with stability. That feeling is to know that someone is there to look after and look after you when after a stressful day or when you are down. And for most people, a recognizable face to greet them when we get home from their engagement outside or when they get up in the mornings. This emotional connection has a direct connection with pet owners' shopping habits. It has made ecommerce retail for pet items a stable and reliable market in any season no matter the economic situation of the time, not even in the tumultuous year of 2020 that the demand and sales for pet products declined.
People are always looking to spoil their pets. And because of the emotional connection to this behaviour it makes it keeps the demand for pet products high throughout the year so there is actually no down time for this niche for a dropshipper. Making products from this niche some of the best products to dropship. Our recommended list will be;
Novelty Pet Beds
Multifunction Biting Toy
Pet snack
Pet Car Seat Protectors (Dogs and Cats)
Personalized Collars
Dog Harness
Cat Litter Mats
Hamster Cage
Pet Dental Care Toys, Treats, and Toiletries
Fitness products for dropshipping
With access gyms being restricted last year and the greater part of this year, people have taken to the concept of working out at home more than ever before. The lockdown situation in itself helped increased sales activity for home fitness equipment with many dropshippers who were already selling in this niche taking the opportunity to scale their business. But more than the spike in sales that was witnessed in this niche, fitness products have always enjoyed a stability in terms of interest and sales volume as most dropshippers in this niche can testify even with the competition in dropshipping.
Another reason why fitness products often tagged home gym products are popular is due to the fact that a lot of people are beginning to get conscious of their body and health more than ever before and this will be the case for a very long time to come, as a matter of fact this is not likely to change with fitness being directly linked to good health and an active lifestyle. Dropshippers in this niche can expect to keep sales up year in year out. Our recommended list for products in this niche will be:
Massage guns
Dumbbells
Body Weight Scales
Indoor Cycling Bikes
Indoor Treadmills
Yoga Mats
Yoga Pants
Indoor trampolines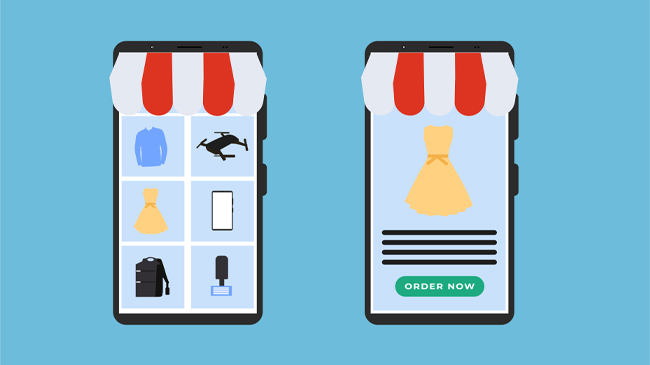 Home office products for dropshipping
Remote work has always been a part of our lives. This is especially true for knowledge workers, a number that is consistently growing. People generally, Werther they work a regular job or are business people running their own operations from locations off their homes, almost always find the need to setup a home office where they can continue working from when they leave their regular office or during the weekends when a task need taken care of.
As a matter of fact, some companies and amongst them big firms have started encouraging the adoption of remote work and this could as well be the nature of work in the future as recent happenings with the Covid-19 outbreak has made remote work not just popular but important for many people. People will generally seek to optimize their home office work space and to do so they will need a list of products. This is where the dropshipper can benefit from by meeting the market needs of this niche. Our recommendations for products in this niche include:
Work Desks
Functional Office Chairs
Desk Lamps
Portable Coffee Maker
Ergonomic Computer Stands
Plant Vase
Cable Clips
Desk Organizer
Planner Pad
Desktop Photo Holder
Ergonomic Mouse Pad
Kitchen equipment for dropshipping
Food aslo always is a basic necessity and there's no point of time in our civilization that this is likely to change. Thus, making kitchenware a very popular niche for dropshipping, as the products within this niche will never cease to be in demand. A lot of people consider cooking their own food as well as cooking for the family a personal hubby. And these people are very interested in doing so with all the kitchen gears that they can lay their hands on to help make this activity simple as possible and add to the overall experience.
You can be sure that as a dropshipper your business will thrive if you cater to this audience and provide them with high-quality products at an accessible price. The stats on google trends for kitchenware are just begging for response for entrepreneurs to take advantage of the opportunity to make huge money from this ever-available market. Recommendations for product range in this niche include:
Baking and pastry spatulas
Pastry and Cooking Moulds
Can openers
Dinnerware Sets
Hamburger Presses
Oil Sprayers
Soda Dispenser
Knife sharpeners
Leather Coasters
Napkins
Bottle openers
Cocktail shakers
Ice makers and Ice Holders
Kitchen timer alarms
Wellness and Beauty products for dropshipping
Products that help people live a healthy life and maintain their beauty will always be in demand as this part of life is very important to the greater population of young people. People always as always invest their time and money to stay healthy and look beautiful or handsome always. As we know, living healthy and happy is often connected to appearance which is not often easy to achieve without the help of certain products. This creates an opportunity for dropshippers to serve a niche that is always in need of the next product that promotes appearance and help maintain health. Our recommendations for products in this niche include:
Hair Growth Serum
Posture Corrector Brace
Electric Muscular Stimulator
Makeup Brushes
Neck Massager
Face Rollers
Anti-Aging Moisturizers
Essential Oils
Cream and Beard Oils
Sleep accessories for dropshipping
The sleep accessories market is estimated to be worth $114 billion US dollar by 2025. Sleep accessories address a variety of problems related to sleep and sleeping difficulties. Selling either standard sleep accessories or those related to sleeping difficulty is a sure way to make good money for any dropshipping business. Night stress, snoring, and health conditions including sleep apnea, restless limb syndrome, insomnia, and more cause millions of individuals to have restless nights. The sleep market is one of those niches that never lacks consumers year in year out. That is to say, there will always be a market for sleeping products. Putting up a sleep store, and branding and promoting better sleep can see you quickly acquire a customer base and start earning a share of this billion-dollar market. Some recommended products in this niche include:
Anti-Snoring Device
Memory Foam Pillows
Pregnancy / Body Pillows
Cool Gel Pillows
Side Sleeper Pillows
Ear Plugs
Sleeping Eye Masks
Night Lights
Portable Humidifiers
Weighted Blankets
Foam Mattress Toppers
Dark Curtains
Silk Pyjamas
Gaming products for dropshipping
This niche for people who take gaming as a hubby is as massive as it gets. And it is a market niche with audience who spend huge sums of money to get the best entertainment experience that they can get as it relates to gaming making this niche a very lucrative one. It is estimated that the gaming market will be worth $295 billion USD by 2026. With more advance gaming environment like the Metaverse coming up so will the need for new devices and gaming accessories which perhaps will go beyond the estimated $295 billion USD. This is where dropshippers can swarm in and make good money selling gaming accessories and related entertainment gears. These are some of our recommendations for some amazing products for this niche:
Gaming Mice
Gaming Keyboards
Game Controllers
Gaming Screens
Controller Skins
Podcast Microphones
Laptop Desks and Cooling Stand
Gaming Earphones
Computer Glasses
Posture Correctors
Orthopaedic Cushions
Worst Products for Dropshipping
Now that we have taken you through a list of product niche that can help you make the a successful dropshipping business. We will now stress on the products that you should stay away from when you engage in dropshipping just as a warning especially for those entry level dropshippers who might not know any better. It is a wise strategy to stay away from these products. They will not only cause you loss in terms of money, but can create you some serious trouble with your intended customers as well as with the law. Let's take a look at these products you should stay away from when dropshipping.
1. Fragile products.
By any means avoid products that are tagged fragile no matter how tempting they may be in the market.When your customers ask for returns and exchanges because their orders are damaged. This can cause a lot of trouble in terms of costs and delays, leaving unhappy customers. This can damage your store's reputation and ultimately your dropshipping business. Fragile items are known to cause a lot of these situations, which is why you should avoid them.
2. Supplements and Diet Pills.
These items have a restriction when it comes to advertising on Facebook which is a point of contact for the customers who you are trying to sell to. If you cannot advertise a product on Facebook, there is no need to attempt selling it. Also supplements and Diet pills are edibles. Anything that goes wrong with allergy or reaction to these pills from your customers will have both legal and financial consequences on your business.
3. Counterfeit Items.
We know this is a huge market with a lot of factories in Asia dedication their time to producing replicas and counterfeit items. This is considered fraud and illegal Werther you are producing them, selling them or transporting them. Dropshipping items like this is a sure way to get into legal trouble waters and possible jail time.
4. Copyrighted items.
Just like with counterfeit items, copyrighted items spell the same troubles. Items with popular logos like Disney copyrighted logos can be attractive to consumers and tempting for a dropshipper looking to take advantage of the already existing fanbase. However, this will only lead to legal troubles, financial losses, and ultimately, closure of your business.
5. Safety equipment.
Dropshipping safety items can bring unwelcoming lawsuits your way as the liability that can arise from such safety equipment failing to perform as promise or expected lies on the seller which is you. So, if someone were to be involved in an accident while wearing helmet bought from your store and gets a head injury. They can file a lawsuit against you and your store which can cost your financial losses and a possible jail time.
This list can be expanded to include other products. However, for the sake of keeping this article within our readability scope, we have our list limited to these number of good dropshipping products and the dropshipping products to avoid.
Where to find dropshipping suppliers when you finally decide on a product to sell
After you've decided what products you want to dropship, you will need a reliable dropshipping supplier to help you source the products and handle all the logistical side of things that gets the products to your customers when they place orders on your store.
For new dropshippers, this can be a tricky undertaking because most professional dropshipping suppliers prefer to work with stores that have already scaled or are about to scale. But there are yet many dropshipping suppliers that are able to cater for both entre level dropshippers as well as pro dropshippers and you can find them through a simple google search for dropshipping suppliers, or dropshipping suppliers in China if you are looking to dropship from China.
When you find a dropshipping supplier company contact, reach out to the dropshipping supplier to request a meeting where you will explain your business and your strategy, what you have and where you want to be. Make sure it's a dropshipping supplier that speaks your language and takes their time to listen to you. If you are sure they have understood your product and store's needs then you can request and consider their offer for whatever service. you will be needing from them which could be from sourcing the products for you and connecting your store so that your order cycle is automated.
You might not have need for all of their services but for whatever service that is vital to your business. However, as an entry level dropshipper there's a chance you will need to be onboarded all of their services.
We do hope that you find this article useful as you plan your dropshipping entrepreneurial journey. Check out other useful article and guides on our blog categories that will help you succeed in you dropshipping business.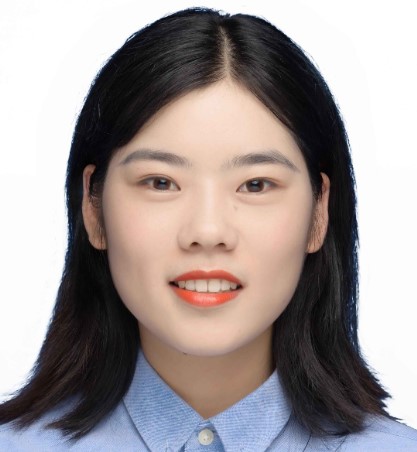 I am Komo, a marketing specialist with a strong focus on dropshipping. Over the past two years, I have gained valuable experience and expertise in the dropshipping industry. I have successfully implemented various marketing strategies to drive traffic and optimize conversions for dropshipping businesses. My passion for the industry has allowed me to stay updated with the latest trends and best practices, ensuring effective results for the companies I work with.