As an ecommerce entrepreneur in the dropshipping business, you will find yourself needing to delegate a couple of tasks that you just cannot handle, given the constraint of time, geographical location, or the needed skill to effectively deliver such tasks. This is normal with all businesses; let's accept it. We cannot handle by ourselves all the tasks that our business requires of us. However, when you seek to delegate important tasks in your business to others, such as outsourcing, partnership, contract, or whatever name such delegation goes by, you will need it to provide your dropshipping business some advantages more than just the delivery of the task.
The same is true when you are in dropshipping business. You will need to delegate your order fulfillment and product sourcing, amongst other tasks, to a dropshipping supplier. Just what benefits should this provide your dropshipping business is what we will detail in this article.
What a dropshipping supplier shall do for you?
Dropshipping provides a way to start an ecommerce retail business with very little in the way of investment. You do not need to have huge cash saved up somewhere or take big loans to start with dropshipping if ecommerce retail is something that you fancy. Dropshipping allows you to get into the ecommerce retail game very quickly and very cheaply. But because of the nature of the dropshipping model, which allows you to sell items directly from a supplier or a factory without having to hold stock yourself. An important aspect of your operation will have to be handled by your dropshipping supplier who will function as an order fulfillment service provider.
A dropshipping supplier function as an order fulfillment service, essentially acting as a storage facility for your products and processing orders on your behalf as they come from your online store customers. Professional dropshipping services often have application software to connect their enterprise resource planning system with your dropshipping store to streamline the overall fulfillment process. They pick, pack, and prepare the product for shipment as soon as they receive an order from the customer.
Dropshipping fulfillment companies will often work with carriers such as FedEx, UPS, the United States Postal Service, and other carriers depending on the country to plan and schedule pickups of orders to be delivered to their different locations. It is customary for fulfillment providers to charge a set monthly storage cost. This is based on the volume and nature of the items that they help you to hold in their facility. And this fee is usually at a flat rate, with additional fees being tacked on when the order is shipped.
Why order fulfillment services are advantages of your dropshipping business
There are numerous reasons why outsourcing order fulfillment to dropshipping suppliers are essential to your dropshipping business; the most important include lower shipping rates as they use a consolidated system that helps lower shipping rates compared to if you are to ship these orders yourself. Fewer operating costs as you will no longer have the need to employs a warehouse staff, sales manager, etc.; and a larger reach to assist you in expanding into new markets that they are already familiar with in terms of fulfilling orders. Furthermore, partnering with a fulfillment service provider helps you to concentrate on other elements of your business while continuing to develop your customer base.
Order fulfillment for an ecommerce business is often an area that constantly demands the use of a workforce with a diverse range of capabilities. It is important for dropshipping businesses to concentrate on their strengths and consider delegating tasks that do not fit within their areas of expertise.
In truth, every task that is not within the scope of your key competency as an ecommerce entrepreneur should be outsourced. This school of thought is also shared by top dropshipping entrepreneurs that have been in the business for long enough to know better. Website designing for your dropshipping business, product sourcing. Marketing tasks are just some of the tasks that you can actually outsource. Your money management and strategic decisions are your primary decisions, though.
It is considered a waste of resources when overqualified personnel is wasted because you want to keep order fulfillment in-house. The cost of doing so is always more expensive than outsourcing in the majority of situations.
6 Advantages Your Dropshipping Supplier Should own
As a dropshipping business, key performance indicators for your dropshipping store should not only be measured based on the quality of the goods that you provide your customers; you must also measure your performance based on the efficiency of your order fulfillment service to your customer. Although you may have created a trust and strong presence as a brand that provides quality products in your market, your order fulfillment is still a critical component of your product offering and therefore essential to the success of your dropshipping business in the long run. Delayed, missed, or wrong shipments are a sure way to ruin even a well-established dropshipping business. And those thing will make customers forget all about the quality products that you serve. This is why it's critical to get order fulfillment right from the get.
We believe that your dropshipping provider should be able to provide you with some advantages that will help you stay ahead of the competition in the market. So, in this article, we highlight some of the advantages you should be getting from your dropshipping provider. Also we will tell you where you should go to find a supplier if you are not currently getting these advantages from your dropshipping supplier. These advantages are designed to provide a smooth running of the supply chain aspect of your business. This way you can just focus on growing your business and building your brand.
1. Lower shipping cost
DDT's suppliers have set up facilities both locally and overseas. Doing so can help speed up their logistics operations and reduce shipping costs. Shipping costs will vary depending on the dropshipping provider you choose. But on average, you can save between 15% and 35% on your order. Professional dropshipping providers often use data-driven software. That allows them to compare shipping rates from various carriers and choose the most cost-effective option.
So with this, you get fast shipping for the best price available for your location. This will allow you more room to offer sales and discounts to your customers as a way to increase sales or retain more customers. And you don't need to worry about it having an impact on your margin. This advantage provided by your dropshipping supplier can also help you execute a price strategy. That gives you a competitive advantage, or perhaps you just want an increased profit margin for your efforts. You have the advantage to do this if you find a dropshipping supplier this cost-effective prices for your shipping.
2. Reduce operating cost
There is one thing that most drop shipping businesses tend to overlook. That is, if they operate without the help of a dropshipping provider, they may incur more costs from their business. Imagine that you are doing dropshipping from China and you have to ship your product in a container to your location in the US. Then only you could stock them yourself somewhere and fulfill them as orders came in from your store. You also had to deal with sorting, picking, packing, and booking pickups with couriers, and all the hassles associated with quality control, etc.
And You will have to hire a team of staff to manage things. Or you will burn out and shut your business at some point. You will either be driving yourself towards burnout or be burning a lot of cash to manage operations yourself. Having someone else worry about all of these tasks and deliver them efficiently while you worry about your marketing and finance is a better way to go. You literally can put your dropshipping store running on autopilot for very little in terms of cost-benefit.
3. Reach other markets
As an entrepreneur in ecommerce, there will arise a time that as you grow in business, you will start to seek opportunities in other markets. Let's refer to this as an opportunistic market entry. So, an opportunity has presented itself in a market you have not sold to before. And now you want to venture into that market and grow your business. Having the right dropshipping supplier will help you take your business to about any market in the world. Pro dropshipping suppliers have a setup that allows them to serve many markets for the same or very low cost as with the popular markets like the US, UK, Canada, Europe, and Australia.
4. Streamlined order management with automation
One of the reasons many entrepreneurs start a dropshipping business is to have a business that allows them to attend to their 9 to 5 jobs or other important stuff and still run a profitable business simultaneously. Accomplishing this will be very difficult if your dropshipping store is not automated to take orders and fulfill orders without your intervention at every point in your customer order cycle. A pro dropshipping supplier should provide you a way to automate your store through integration with their system. Because in this way the tasks such as inventory management, order tracking, carrier selection, and payment processing can all be automated for a streamlined operation of your dropshipping store.
5. Improved customer service
As a dropshipping business, you will encounter customer service issues from time to time. And that requires you to do more to keep your customers happy. There are a couple of areas where customer service delivery can impact your store's performance or even determine the success or failure of your dropshipping business. The first we will mention here is order fulfillment status update. It is important to keep customers involved in the journey of the customer order cycle. One of the popular inquiries customers make is about the status of their order. Being able to have customers informed about their orders automatically has a massive advantages on the way customers perceive your store and your entire dropshipping business.
Another key area with ecommerce in general where customer service is important is product returns and order refunds. This is something that is inevitable in ecommerce as consumers can be very unpredictable. As a dropshipper, you want to offer your customers returns as refunds. This is good for customer retention and particularly for the overall image of your dropshipping store. A dropshipping supplier should provide you with a smooth reverse logistics process that lets you execute your return policy cost-effectively. There is a huge advantage that comes with being able to replace a product for a customer when requested. And being able to do this with a short shipping/delivery period is an advantage that the right dropshipping supplier should provide you.
6. Branding and customization
If you didn't start out as a brand in your dropshipping journey, you would need to do this at some point eventually. It is a very important strategy towards establishing an ecommerce business that would stand the test of time. Dropshippers who understand this are taking to branding the products they sell. Because they can differentiate their store and product in the market that has so many people selling similar products. This is a winning strategy now and in the long run.
Your dropshipping supplier should be able to provide you advantages with cost-effective product branding and customization services. Things like thank-you cards that go with a boxed product. Carrying your brand image has a superb effect on how customers perceive your dropshipping store. Wherever needed, having a dropshipping supplier that offers you branding for your product packaging or other customization needs will give your dropshipping business the advantage it needs to succeed in the competitive space of dropshipping.
Concluding pointers
A professional dropshipping supplier is essential to your dropshipping business's success.
This dropshipping supplier, however, must be able to provide you with the advantage that will help you beat the competition. Advantages such as fast delivery, automated order management, cost-effective reverse logistics, readily available product branding, and customization are all advantages that a dropshipping supplier should provide you.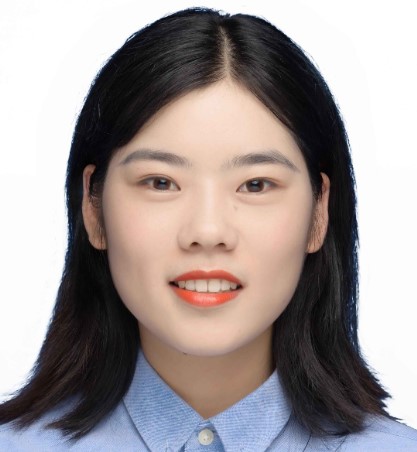 I am Komo, a marketing specialist with a strong focus on dropshipping. Over the past two years, I have gained valuable experience and expertise in the dropshipping industry. I have successfully implemented various marketing strategies to drive traffic and optimize conversions for dropshipping businesses. My passion for the industry has allowed me to stay updated with the latest trends and best practices, ensuring effective results for the companies I work with.