The year 2021 is half spent now and quick-thinking entrepreneurs out there are thinking for ways to create an extra stream of income. Well, that's what you should be doing too as recent happenings in the world has thought us the hard lesson of having multiple ways to earn money. If you are already entertaining this thought, Amazon dropshipping offers an excellent option. In this article, we provide a complete guide on how to get started dropshipping on Amazon.
Amazon dropshipping provides e-commerce entrepreneurs a way list and sell their products on Amazon without having to own any inventory or having to deal with delivering the products to customers. To put it in simple terms, Amazon dropshipping is a way to run your own business selling items on Amazon without having to buy any stock or make huge capital investment. This is good music to the ear for anyone who's been hindered by capital to start-up their own business. Now you can start something worthwhile and grow it into something really big that you can be proud of.
Why are we positive about this?
Amazon is the worlds biggest e-commerce platform and marketplace and one of the world's most recognized brands. With more than 52% share of US online shoppers and more than 197 million people shopping on Amazon every month, Amazon made $386 billion in sales in 2020 a figure estimated to reach $416 billion in 2021. Amazon may have millions of people selling on its platform but with the hundreds of million visits it gets on a monthly basis, that's just a lot of visibility so much that every store gets to be seen.
Amazon also happen to enjoy a very high level of customer trust and loyalty among shoppers that not a lot of platforms can boast of, and on top of that Amazon is available to sellers from 188 countries. And yes, this is why we are very positive on the gains that dropshipping on Amazon can bring your way if you decide to venture in as an e-commerce entrepreneur.
Dropshipping on Amazon is actually very simple though on start it might seem a daunting start from the outset, but not to worry this guide will point you in just the right directions and once you begin to get the hang of it, everything begins to come through pretty smooth. If you're a newbie to the whole dropshipping thingy, the next section is for you as we'll provide a brief explanation of just what dropshipping is all about.
So, what is dropshipping?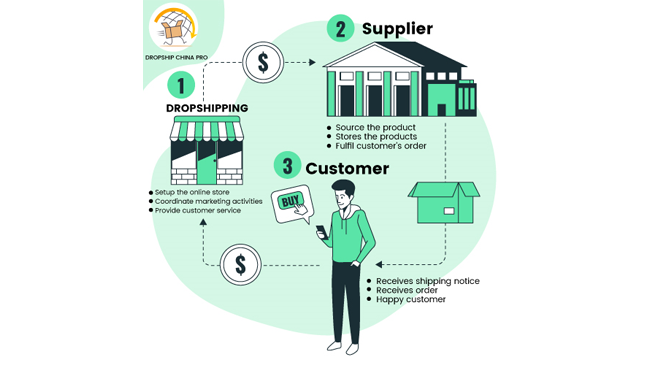 Dropshipping is simply a business model that allows you to sell products you don't own through an online store. That's one way to put it, but there's a little more to it though. It requires you to setup and online store using popular platforms like Shopify, WooCommerce, Wish etc., or you may choose to go with a market place platform that will allow you put up a store and list your products. You then need to do a product research, source for your product or have a dropshipping supplier source for the products and them shipped to customers as they make orders from your store.
The beauty of this is you do all of this sitting behind your computer or even from your smart phone. The manufacturer deals with the manufacturing of the product, the dropshipping supplier sources and fulfils your product, you only have to put in effort in the way of marketing and sales. If you wish to understand the dropshipping concept better you may refer to our previous post on dropshipping.
Now let's get into how to use the biggest e-commerce platform for dropshipping from step 1 to everything you need to know about dropshipping on Amazon.
Step One: Account Setup
The first thing you will need to do is to setup your Amazon store by creating an Amazon seller account on amazon seller central. This will require a $39.99 a month fee but don't be discouraged by this as it's nothing compared to the benefits that comes with it. Also, important to note, Amazon will require you to provide an ID for verification purposes. This could be a driver's licence or any government recognized form of identification as amazon likes to ensure people who come to sell on it's platform can be held accountable in case of fraud. It might take a day or two to get your verification through but once this is sorted you are now ready to get onto the next step.
Step Two: Add Google Extensions
Now you will need to add the right chrome browser extensions that you will frequently use when you are trying to put up your products on Amazon. We recommend having Prime Away and the DS Amazon Quick View extensions.
The Amazon Prime Away chrome extension helps you avoid listing Amazon Prime products when you search for products or do your product research. The reason for doing this is to avoid competing directly with Amazon Prime products and Amazon FBA (fulfilled by Amazon) products. You want to keep your competition within the pool of third-party vendors.
The DS Amazon Quick View extension on the other hand is just a tool that helps you save time so when you are searching for products it will show you a breakdown of products with the product ranking within its category something Amazon refers to as BSR (Amazon Best Sellers Rank) an assigned number that nearly every product in its multi-million product catalog is awarded once the product has had its first sale. This is an important pointer towards your product research and strategy. What you want to be looking for are products with around #300,000.
Step Three: Organize Your Bookkeeping
This is a very important step for running your business, it is not fun and nobody really enjoys doing bookkeeping (clerical work related to all parts of your business operations) but it's a must if you want to keep things organized and run efficiently. The purpose of setting up your Amazon dropshipping business is to make money and bookkeeping helps you to keep track of your profits. There are a lot of free booking templates on the internet to help you organize yours if you are not familiar with this. You can find a template that suites your business needs by doing a simple search on Google.
You can also create one yourself and if you are creating one yourself, I will recommend including 3 things in to your bookkeeping spreadsheet.
A profit tracker spreadsheet. What you'll do with this is to record a product, price, and cost of having it delivered to a customer whenever you find a product you want to sell on Amazon. Then list a supplier's price on the side of this and calculate the difference to see how much profit can come in your way if you decide to sell this product. You do not want to be listing products if you will be taking a loss on them of course.
A product list spreadsheet. Whenever you decide on a product you want to list, first record them on this spreadsheet. Let it have the product picture, the description, and the URL or contact details of our supplier, URL of similar listings on Amazon and don't forget the SKU too. This way when you need to fulfil an order you can refer to the spreadsheet to find information you need easily.
Order form spreadsheet. This spreadsheet is where you will record details of any order you fulfil. You want to record the customers details there for reference, order tracking number, and you also want to record different stages of the fulfillment so you can mark checked once you receive notifications for that stage.
Step Four: Product research
This is the trickiest part of the steps and it can be very time consuming and you want to get this right from the onset. I will lay this out in the simplest way I can within this article, however I am preparing a whole article on this topic to help you carry out better product research when dropshipping on Amazon.
You want to start by searching Amazon's product category however you want to avoid certain categories that can constitute a lot of aftersales issues. Categories like electronics and electricals can be problematic for you as you cannot tell when these things decide to break. You don't want to have to deal returns and refunds not to mention the negative feedback that come along with it. You want to find products that have very minimal chance of having issues like defect or malfunction. An good example would be home and kitchen category, gardening and outdoors too, likewise office products and pet supplies. Select a safe category and click on search to populate the page with products in that category that are not on Amazon Prime listings if you have followed from step number one. Apply some filters like price range, weight range etc. depending on what you are looking for.
A good advice will be to search for products within the price range of $30 – $50 as experience have shown they are easier to deal with especially with returns and refunds. Go through all the pages in the listings and not just the first two pages. As you search remember to watch out for the BSR score. That's the number below the price with a "#" in front of it. Als look for products that are not branded so you steer clear of any complaint from the brand owner. Look for products with decent ratings as this tells you that the product is loved by the people who have bought them. Copy the product listing title and search on google to see who else is selling it.
Now once you've found your product, go to your profit tracker spreadsheet to enter the price for difference calculation with what you get from a supplier. If this looks good for you then you can go ahead and list your product.
Step Five: Listing your Product
It is quite easy to list products an Amazon. On a product page you will see "do you have similar product you want to sell?" just click on "sell one of this too" and it will populate the page with this product. You just have to change parameters like quantity or price and upload your product and that's it your product is listed and ready to sell. It is important to employ proper management of your store activity, always communicate the buyer promptly of in advance if you encounter problems such as your supplier running out of stock, or fulfillment issues. Try not to cancel orders or better still if you have to cancel, request the customer to cancel and give decent reason. If you are however forced by circumstances to cancel an order, make sure you put the buyer wanted to cancel as your reason for cancelling.
Step Six: Order Fulfillment
This is an important part of your business as it is important to ensure that your customers get the product they just paid for. Once you get an order come you go to your product list spreadsheet, find the supplier link for the product and make the order using the customers details. A better way to manage this especially if you are getting good sales, is to partner with a professional dropshipping supplier company. These are companies that setup operations specifically to cater to online stores doing dropshipping globally. They work directly with manufacturers and have a pool of verified manufacturers list that will usually respond to their request for production of products.
These professional dropshipping suppliers help online stores doing dropshipping to integrate their stores to their platform so they can automate order fulfillment when customers make an order. They also provide aftersales services like returns and refunds but never have to interface with the store owners' customers. So whenever you get an order you push the customer's details to them they ship the order within 24 hours and provide you with the order tracking details. Remember to add this to your fulfilment cost in your profit tracker spreadsheet.
Finally, you need to go to Amazon and mark the order as dispatched so Amazon knows you intend to fulfil this order to the customer. Once you receive the tracking number you then upload it to the order and that's it. Also remember to update your order spreadsheet once this is step is done.
So that's it with dropshipping from Amazon. Best of luck from us for good sales from your new Amazon business. To learn more on dropshipping, check out our blog regularly for different topics and guides on dropshipping and e-commerce.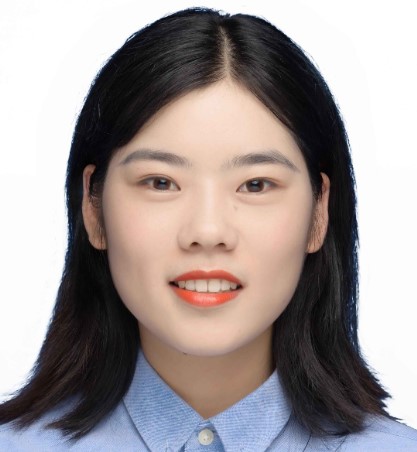 I am Komo, a marketing specialist with a strong focus on dropshipping. Over the past two years, I have gained valuable experience and expertise in the dropshipping industry. I have successfully implemented various marketing strategies to drive traffic and optimize conversions for dropshipping businesses. My passion for the industry has allowed me to stay updated with the latest trends and best practices, ensuring effective results for the companies I work with.