Are you looking for a way to start your online business on Amazon in 2021 but do not want to spend a lot of time or money doing it? The solution is Dropshipping on Amazon!
Amazon is highly welcome among dropshippers. According to Statista, in the third quarter of 2020, 54% of items purchased on Amazon were sold by third-party sellers and many of them used dropshipping to fulfill (suppliers) their orders.
But why dropshipping?
Any experienced e-commerce entrepreneur will tell you that dropshipping is the best option for selling products online without spending too much money or time.
And why Amazon?
Well, Amazon marketplace allows you to reach a huge audience or sellers and according to Business Insider, Amazon's global sales will reach $482.72 US billion in 2020. With consumers spending more than $88,000 every single minute, Amazon sounds like a place with a lot of opportunities to grow your E-commerce business.
Although Amazon dropshipping is becoming competitive, preparation, dedication, and a great dropshipping supplier will make it possible to start making huge sales in just a couple of weeks.
In this Amazon dropshipping guide you will learn:
How dropshipping on Amazon works
Requirements for dropshipping on Amazon
Amazon Dropshipping Pros and Cons
Differences between Amazon FBA and Dropshipping on Amazon
7 tips on how to succeed when dropshipping on Amazon in 2021
How to start dropshipping in Amazon
So, let's get started!
How does dropshipping on Amazon work?
Dropshipping in Amazon is an e-commerce business model where the seller receives orders from customers in Amazon online marketplace (OMP). Then, when a customer buys a product, the seller uses their amazon fulfillment center to fulfill those sales. This business model allows sellers to avoid keeping inventories and to focus on customer-related tasks.
Requirements for dropshipping on Amazon:
According to Amazon, dropshipping is allowed on its platform. However, you must always:
Be the seller of record of your products;
Identify yourself as the seller of your products on all packing slips, invoices, external packaging, and other information included or provided in connection with them;
Remove any packing slips, invoices, external packaging, or other information identifying a third-party drop shipper before shipping the order.
Be responsible for accepting and processing customer returns of your products; and
Comply with all other terms of your seller agreement and applicable Amazon policies.
Your Order Defect Rate must be less than 1% (An item is considered defective if it receives negative feedback, a charge-back, or an A-Z claim).
Cancellation Rate must be less than 2.5% (If an order is canceled either by you or the customer before a shipping confirmation is issued, it goes against your cancellation rate).
Late Shipment Rate Must Be Less Than 4%
Examples of dropshipping not allowed in Amazon:
Purchasing products from another online retailer and having that retailer ship directly to customers, if the shipment does not identify you as the seller of record or if anyone other than you (including the other online retailer) appears on packing slips, invoices, or external packaging.
Shipping orders with packing slips, invoices, external packaging, or other information indicating a seller's name or contact information other than your own.
In every dropshipping business, it is very important to have a dropshipping supplier or a fulfillment center that:
Control and assure there is not any third-party's information on the product or packaging.
Offers blind dropshipping.
Can help you deal with after-sales issues and have effective and customer-oriented returns and refunds policies.
Assure your product quality by doing strict quality controls.
Be honest and accurate about its inventory and production capacity, lead times, and shipping times.
Pros
Amazon is an online market place with over 310 million active users, you will be selling your products in a hugely recognized and highly welcomed online market place, which means your audience will be huge.
As mentioned before, as Amazon is so big, you don't need to focus so much on getting buyers in front of your products with advertising, marketing, SEO, relationship building, and problem-solving. You can use Amazon ads to drive traffic and sales but if you optimize your listings, you can benefit from organic traffic also.
No inventory or inventory fees as the suppliers are responsible for stock management, so you do not need to worry about this.
As you do not need to handle any stock, you do not need to spend money on warehousing or inventory employee's salaries.
Dropshipping on Amazon is a completely automated process because; you do not need to manage inventory or ship the products to the customers. After you listed out the product, you could set-back, let the supplier ship the product for you, and focus on boosting your sales.
You do not need to build a website, or to know anything about conversion optimization. With Amazon, all you need to do is create an Amazon listing and list your products online. In most cases, you won't even need to create a new listing because one already exists. As a result, you may not even need to take product photos.
Cons
Strong competence: barriers-of-entry are so low with dropshipping, competition can be high. Besides, while there is some possibility of differentiation with the products you are selling, nothing stops other Amazon sellers from selling identical products.
Low margins: depending on the supplier and the product for sale, dropshipping typically carries a 10-50% margin. Amazon typically takes 15% of your top-line revenue right off the bat. So if your margins are only 40%, that means that you only have a 25% profit.
Amazon dropshipping business is not an asset you can sell: unlike a traditional dropshipping store in Shopify, Woocommerce, or Wix, Amazon dropshipping businesses can't be sold.
Increase in defective product delivery: some dropshipping suppliers do not pay attention to the product quality or packaging. This sometimes leads to broken products or damaged parcels, however, this is something you can control by finding a reliable partner that can carry out quality controls and use strong packaging for your product.
Increase in after-sales issues: customer complaints and product returns and refunds are common in dropshipping. Not using the appropriate packaging or carrying strict quality controls increases the risk of delivering defective products, and when the customers received the bad quality product, they could either use the Amazon service to return the product and refund their money.
Dropshipping on Amazon vs Amazon FBA
When it comes to Amazon FBA fees, several things are differently done from Dropshipping and need to be to taken into consideration:
You must pay for Amazon FBA fulfillment fees that are not negotiable at all (dropshipping fulfillment fees can be discussed with your dropshipping supplier or dropshipping fulfillment center).
You are required to pay monthly storage fees that increase every year.
If your items remain at Amazon warehouses for a prolonged period, you will be liable for long-term storage fees.
Important notice: Every year, Amazon does an inventory clean-up on February 15th and August 15th. If your item is found to have been lying around for 6 to 12 months, you will be charged with a long-term storage fee of $11.25 per cubic foot and if your item has been stored for more than 12 months, this fee increases to $22.50 per cubic foot.
Amazon FBA has some strict and specific packaging rules for any inventory sent to its warehouses. For example, if your product is encased in a polybag with an opening that is 5 inches wide or larger, it will need to come with a suffocation warning. Also, your polybag will have to be transparent and have a bar-code or label which is scannable.
To become an FBA merchant on Amazon, you need to ship stock in bulk to one of Amazon's fulfillment centers. Unlike with other forms of dropshipping, this means you have to invest in merchandise and pay for it up-front.
7 Tips to succeed when Dropshipping on Amazon
Dropshipping on Amazon might be easy to start, but it's difficult to master if to make significant money online because the margins are low, so the only way to make big profits is by scaling your sales here are some tips that would help you succeed when Dropshipping on Amazon:
1. Get samples before you list your product to make sure you know what you're selling, how is the product quality and its packaging, and what are the delivery times. Buying a sample is experiencing what your customers will experience when they buy your product
2. You need to sell a bunch of different products, drive down your costs, and make sure that your Amazon listings are dynamically price optimized so you can own the Buy Box.
3. Promote your listing to scale sales by creating Ads for your products with Amazon Pay-Per-Click (PPC) and make them appear at the top of Amazon search results. You can also use social media, blogs, email marketing, and other strategies to drive traffic to your Amazon product listing.
4. You must make sure that your inventory counts and product descriptions are always accurate to prevent your Amazon account from getting banned.
5. Be quick when fulfilling your products and provide your customers with real tracking information.
6. Focus on providing quality customer service to get good product reviews, products with great reviews are always more attractive and will make it at the top of search results.
7. Focus on building your brand so your products will have an advantage and more attractiveness over other similar products and can generate you higher profits. Branding your product is not as hard as it seems, there are cheap branding solutions like logo stickers, custom boxes, custom bags, and much more.
How to start dropshipping on Amazon?
Now that you understand how Amazon Dropshipping works, its pros and cons, and have some great tips to be successful on Amazon dropshipping, you are ready to set your own Amazon dropshipping account, here are few easy steps to do it:
Step 1: Find the right supplier.
Before you get started, you should do some research and find a reliable supplier that meets all the Amazon dropshipping requirements. You can look for dropshipping suppliers in Alibaba or searching a site like AliExpress ( Honestly, Alibaba Dropshipping suppliers are much more professional than Aliexpress suppliers).
Now, you must be asking yourself who is the right supplier?
Well, given the requirements we mentioned before, the right supplier must:
Be reliable.
Be honest about fulfillment and shipping times so you can avoid high cancelation and late shipment rates.
Support blind dropshipping so there will no be any third-party's information on the packaging.
Offer branding and customization you can build your brand strong and gain an advantage over your competitor's products.
Have customer-friendly after-sales services for refunds and returns so you can avoid unnecessary headaches and focus on scaling your sales.
Offers automatic order fulfillment to make dropshipping even easier for you.
Once you've got this sorted out, it's time to move to the second step.
Step 2: Set up your Amazon seller account.
To sell on Amazon, you will need an Amazon seller account. You can get one by going to Amazon Seller Central. There, you will have to choose between two types of accounts you can start with: individual and professional.
Step 3: Find a product with high-demand and low-competition.
Yes, but how to find it?
You can find amazing products in Jungle Scout, FindNiche, and other dropshipping product research tools. Yes, you can use your metrics to use for finding such products, but our experts recommend starting with the following criteria:
100-300 unit sales per month
Set competition to "very low" to "low"
Fix the average monthly price from $20-$35
Set niche score to 7+
If you are about to start, do not forget to choose low maintenance product categories, try to keep it as simple as you can, and move forward step by step.
Step 4: Get Amazon's approval for your product category.
Certain product categories and niches require Amazon approval. For example, fashion, beauty, and jewelry are some of the popular niches that require approval before starting up your Amazon store. You can check Amazon approval for every product requirements and apply for approval here.
Step 5: Check if your product is available on Aliexpress or Alibaba.
Now is time to source your product. As you are going to compete with low prices, Chinese dropshipping suppliers are a great option to start ( I used to believe everything cheap in China has bad quality but it is just a myth) and you can find a bunch of suppliers in Aliexpress and Alibaba and I personally recommend Alibaba rather than Aliexpress for Alibaba suppliers are way more reliable and professional. Aliexpress, on the other hand, can be a good option to try products but their shipping times are too long.
Step 6: Create an Amazon listing.
Once you have found the right products and suppliers to fulfill your orders, you will need to create an Amazon product listing.
From your Seller Central account, go to Inventory > Add a product. When the Add a Product screen comes up, click: "Create a new product listing."
First, you will need to choose your product category. Then, once you have done that, you will have to fill out the information for the listing itself.
When setting a price for your drop shipped product, do not forget to account for Amazon fees. If you are a professional seller, you will pay a referral fee of 8-15% depending on the category. Individual sellers pay an additional $1.00 per sale, too.
As soon as you are ready, you can publish your listing and start rocking the sales!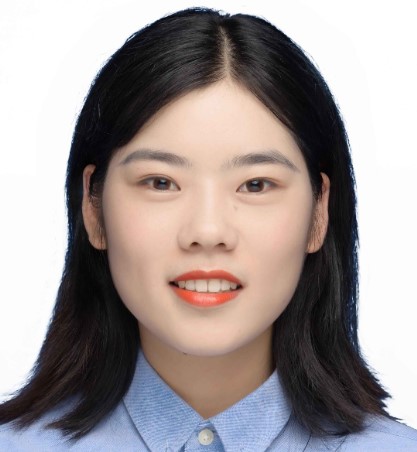 I am Komo, a marketing specialist with a strong focus on dropshipping. Over the past two years, I have gained valuable experience and expertise in the dropshipping industry. I have successfully implemented various marketing strategies to drive traffic and optimize conversions for dropshipping businesses. My passion for the industry has allowed me to stay updated with the latest trends and best practices, ensuring effective results for the companies I work with.