In business as well as in life, a good partnership helps to deliver benefits that would otherwise be lost if such partnerships were not present. Businesses have come to take partnership even more seriously as globalization takes its toll on our world, leaving us no choice but to seek ways to depend on each other for our individual growth and progress. E-commerce entrepreneurs have used partnerships in different ways, and with dropshipping, the most popular business partnership is usually with dropshipping suppliers or third-party logistics companies. Yet, there are lots of other partnerships that can help you grow your dropshipping business that dropshippers tend to ignore. In this article, we will take a look at some of the key partnerships that you should consider for your dropshipping business.
Before we go about listing and explaining all the partnerships that your dropshipping business will need, let us see some of the benefits of having these partnerships, as it will make it clearer for you to make decisions around partnerships or work out a strategy for your dropshipping business to reap these benefits.
Benefits of a partnership for your dropshipping business
Stability and growth
The goal of any dropshipper should be to create a business that will stand the test of time and be around long enough to reach all your set profit goals. Because of the nature of the dropshipping business model, there are parts of your business that you will have outside your direct control, making it difficult to execute some of your strategies efficiently without the help of the right partners. The right partnership can complement your business in the right places, strengthen weaknesses and make up for deficiencies. This is everything your dropshipping business will need to stay relevant for a long time and to help you reach your goals when you scale your business.
Access to valuable information
In an environment where there are always new changes almost on a weekly basis, having access to information in a timely manner can guarantee that you take strategic actions in a timely manner and give you an advantage in the market or safeguard your business from losses. Some partnerships can ensure you see changes in situations that can impact the market and your dropshipping business even before those situations come to full knowledge of the general public or your competitors, giving you the desired head start.
Enhance your image and credibility
If you have been in the dropshipping business long enough, you will know the importance of branding for your products and business or the importance of having efficient reverse logistics to help deliver on your return policy. A lot of dropshippers struggle to deliver their brand strategy right as the dropshipping model in itself doesn't make this easy. An example is with delivering your products with labels branded for your business or, say, with blind dropshipping. These are strategies that give your dropshipping store a certain level of credibility and strong image that is not achievable without the right partnership.
Improved competitive advantage
Competition in the dropshipping space can be tough, and that is why as a dropshipping business, you will need all the advantages you can muster to beat the competition. A partnership can help you achieve certain advantages such as price advantage, delivery time advantage, and quality advantage. These kinds of advantages can not only help you win the competition but can also have a strong positive impact on your dropshipping business, helping you to be more profitable and grow faster than your competitors.
Increased customer base
The commonly used term for this type of partnership is affiliate marketing which is in itself another kind of ecommerce model. If your goal is to create a performing brand for your dropshipping business and store as a lot of dropshippers are choosing to do today, you can form strategic partnerships that help connect your products to communities in your targeted niche. This will help increase your customer base and credibility.
The key partnerships you should consider having for your dropshipping business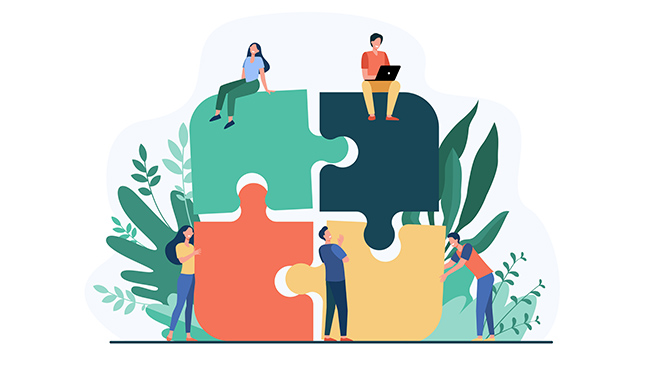 This list of partnerships for dropshipping is not in any way extensive as there are partnerships that can benefit your business that we have not listed here. The point here is for you to know the importance of these partnerships for your business and to take an assessment of your dropshipping business to figure out where a partnership can benefit you. Depending on the niche you are serving, you might discover other partnerships not listed here that you can take advantage of to grow your dropshipping business.
Dropshipping business partnership
To say this in a simple way, every person getting into any business of any sort needs someone who is sincere and knows their onions to show them the ropes around the business. This advice is as old as the history of money and trade itself. As an entry-level dropshipper, one of your first and important partnerships should be with a dropshipping business mentor. The mentor is meant to guide you through your first steps in the dropshipping business and divulge information and even little-known success secrets in dropshipping that can help you to take steps in the right direction to ensure you succeed in dropshipping.
Because of the popularity of dropshipping in recent times, a lot of persons have sprung up, calling themselves dropshipping gurus and advertising one course or the other, trying to sell courses on dropshipping and some for quite huge fees. It is true that some of these dropshipping courses are legit, but a good number of them are actually worthless as some of these gurus have never set up a successful dropshipping business themselves. So, you will need to be smart and decipher for yourself who to go within this regard. As a recommendation, we encourage you to try joining Ac Hampton's network, which also hosts a YouTube channel where you can learn the ropes for free and save yourself the cost or if you are one who likes to be held by the hand and led, then you can purchase he's courses and kickstart your dropshipping journey.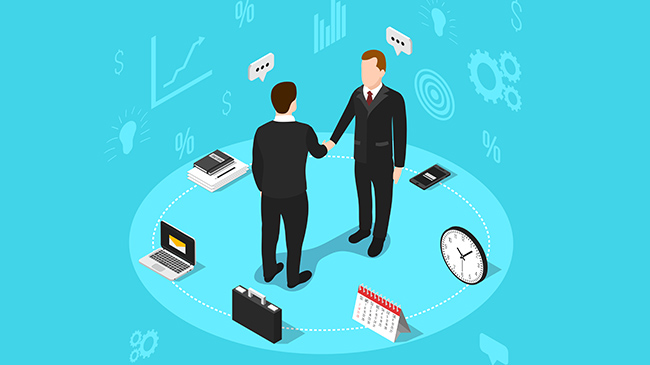 As a disclaimer; this writing is not paid for or a partnership with a "dropshipping guru" to help sell their course, this is a recommendation informed by research and experience in the industry over the years.

Dropship China Pro
Dropshipping supplier partnership
This is one of the most important partnerships you will need in your dropshipping journey. Dropshipping suppliers handle the logistics side of your dropshipping business supply chain. That's aim to ensure that quality products are sourced from the factories that produce them and also ensuring that the products are delivered to your customers when they place an order in your dropshipping store.
This is just a summary of what dropshipping suppliers do for dropshipping businesses. However, as your business begins to grow, you will find yourself needing certain services to help your business either outperform the competition or differentiate or improve certain areas of your operations that your dropshipping supplier can complement.
A professional dropshipping supplier can be very important when it comes to sourcing quality products for your dropshipping store. For a retail business, quality control is one of the critical components needed to keep customers happy, and more so if you are dropshipping. This, however, is an aspect of your operation that you cannot deliver yourself given the model of dropshipping business, and that's where a dropshipping supplier comes in.
Product pricing is of great importance for all dropshippers for many reasons. This could be for executing a price advantage strategy or for having a better profit margin. Whatever the reason, having a partnership with a dropshipping supplier can guarantee that you always have the best price when you source your products. The reason behind this is simple, and it's not magic; dropshipping suppliers have better negotiation skills and better-negotiating power than you, the dropshipper, especially if you are dropshipping from China.
Another area where a dropshipping supplier partnership comes in handy for your business is with branding and customization for your products. This is essential for differentiating in a market with similar products like yours. With a dropshipping supplier, you can have your products customized or branded much more easily than, say, if you were dropshipping from AliExpress or dropshipping directly from a factory.
A major part of your dropshipping business operation is receiving orders and processing them to ensure that they get to your customers through a dropshipping supplier. A partnership with a professional dropshipping supplier will guarantee that this process is automated so that you don't need to invest your time in recording orders and posting them to your dropshipping supplier manually.
The last but not the least area where a partnership with a dropshipping supplier benefits your dropshipping business is with your aftersales services like returns, replacements, and refunds. As you know, returns are part and parcel of retail business, and ecommerce sees a good share of it. You will have customers who, for one reason or another, will want to return the products they bought from your store. It is a good strategy to have a return policy for your dropshipping store to build trust with your customers. However, this has the potential of causing you many headaches if you don't have the support of a dropshipping supplier that can efficiently manage your store's reverse logistics whenever the need to replace customers' orders arises.
Influencer marketing partnership
See influencer marketing as a way to market your brand with and through social media influencers and not just an arrangement to pay a social media influencer to say a few things about your brand or product. There are a ton of ways that influencer marketing can benefit your dropshipping business if you go about it the right way. Using influencers to market your dropshipping business can help your brand, store ad your entire business increase awareness in your target market, reinforce your brand message to your audience from time to time and give your business legitimacy in the niche you serve.
Another way to see the influencer marketing partnership is as a teammate who is going to be doing your word-of-mouth campaign with you, and you know better to choose a teammate whose audience aligns with yours and one who is able to deliver your brand message just as you would yourself or even better. The idea of seeking influencer marketing in the first place is because you want to increase awareness of your products and your dropshipping store, so the idea is to seek someone who has been able to capture a good amount of interest from their audience through the contents they create on social media, and not just any audience but an audience that are relatable to the products you offer on your dropshipping store.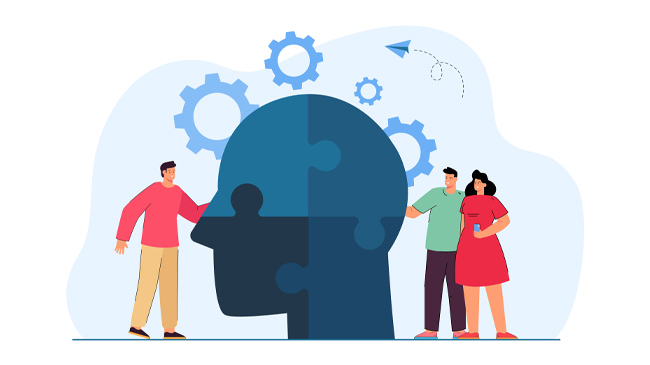 It is important to clear the myth that most people have when they think about influencer marketing; Influencers are not only individuals on the internet with massive followership, they can come from a wide range of places, and any individual, group, brand, or even place could potentially be an influencer. If you are just starting out as a dropshipper or even you have been in the dropshipping business for some time, but you are just looking to try influencer marketing, try using the less obvious options in the list above as against jumping all the way to find someone with huge social media following. Seek out marketing partnership with individuals, groups, places, etc., that you know has some form of activity in the social space that relates to the products you offer in your dropshipping store or the market you target.
Conclusion
Partnerships are crucial to the growth of any business, and dropshipping business is not exempted. However, in seeking out a partnership for your dropshipping business, you should ensure that the partnership aligns properly with your business goals; this you can do by doing your due diligence in researching the business or individual you intend to partner with carefully. Just as with brand alignment, shared goals and values as well as trust and mutual respect, are elements and characteristics you should look out for with a partnership.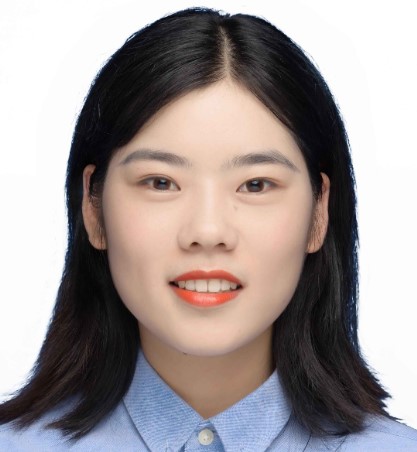 I am Komo, a marketing specialist with a strong focus on dropshipping. Over the past two years, I have gained valuable experience and expertise in the dropshipping industry. I have successfully implemented various marketing strategies to drive traffic and optimize conversions for dropshipping businesses. My passion for the industry has allowed me to stay updated with the latest trends and best practices, ensuring effective results for the companies I work with.