Many ecommerce entrepreneurs hold a regular 9 to 5 job and take dropshipping as a serious side hustle as a convenient way to earn money. In this way, it can help them meet their other needs and perhaps afford the life that earnings from their 9 to 5 jobs can't afford them in the short term. But as we know, it can be quite a task to keep two jobs. Let alone hold a job and manage a business such as retail that can be very demanding on its own. This is where automation comes in to help to allow dropshippers easily manage their online stores with very little effort on their part and still run profitably. In this article, we will take a look at how dropshipping can be streamlined through automation for better time saving and efficient management.
What is Automation Dropshipping?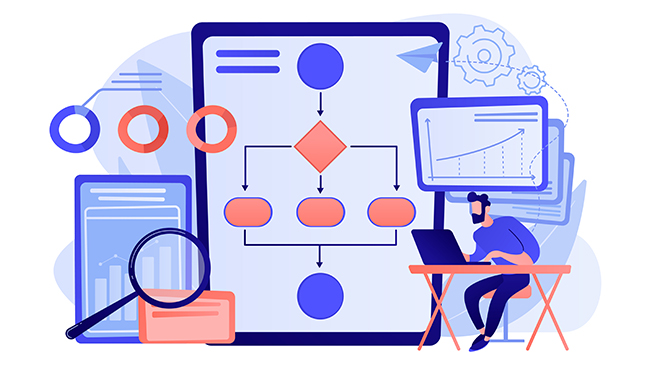 Dropshipping is a business model that has already provided ecommerce entrepreneurs with the extra hours in the day. So they can cater to other things that matter in their lives. And they can still be able to engage in a retail business venture. This can seem very convenient at the start of things. But like with growth in every aspect of life, when a dropshipping business begins to grow, a number of pain points begin to appear. And the pressure and demand for time and attention can begin to have a serious impact on the entrepreneur. This can lead to burnout and consequently lead to the collapse of the dropshipping business.
Definitely not something any entrepreneur wants with their business venture. And so "Automation" was introduced to help eliminate more and more tasks in the order cycle so dropshipping entrepreneurs can have a very precious asset in abundance. TIME! and still efficiently run the operations of their dropshipping business.
Automation is a thing of Pros! Those ecommerce businesses run at optimal efficiency such that they could handle the pressure of making more than ten thousand orders a day and make it feel like a piece of cake task. This is what every dropshipping business wants. To be able to put a greater part of their business on autopilot and sit back to only tweak a few things from time to time when needed. To make things clearer for better understanding for especially beginner level dropshippers, we will take time to explain the concept of dropshipping automation from a beginner's level and then dive deep into how dropshipping entrepreneurs can make this happen for all their dropshipping stores with little to no technical expertise or input.
What exactly is automation dropshipping business?
Dropshipping business automation is the use of technology tools (mostly software and a few hardware) to set the order process and other aspects of a dropshipping store in automatic mode. What this means for a dropshipper is that your store can run with minimum to no attention from you or the store manager. Imagine that, when you walk into a shopping mall, there are directions that help you identify where different categories of items are placed. They actually provide a much easier shopping experience.
Subsequently, when you arrive at the counter to pay, you find that all of the items you added to your cart have been recorded from the moment you put them in your physical shopping cart. You only need to swipe your credit or debit card on a checkout machine at the exit. And then your shopping process is done! This gives you a feeling of a great shopping experience, but more so for the shopping mall, the process would have saved time and labor cost, not to mention the customer satisfaction effect that this will result for the shopping mall.
Technology has always been the preferred way for businesses to eliminate the need to engage in repetitive tasks. However, not every aspect of a business can be automated with technology. For example, the reason you need a dropshipping supplier to handle product sourcing, product branding, and customization for your dropshipping business. This article is on both leveraging technologies to automate your dropshipping business as well as using human resources to help your dropshipping business run smoothly and save you a whole lot of time. As we know, is a scarce resource for many ecommerce entrepreneurs.
How does automation dropshipping benefit your dropshipping business?
If you are asking this question, then it is likely you are still manually running most aspects of your dropshipping business. And you have not been reaping the benefits of automated dropshipping. To help you see a reason why automation is good for your dropshipping business, here are some benefits to consider;
Time-saving on repetitive tasks
As a civilization that has come thousands of years, we as humans have developed various tools and technologies that have helped us live better, improve our lives, save time, and many more. For dropshipping businesses, technology has made the model of the business itself possible. But more than that, technology-enabled business process automation has enabled dropshippers the extra time they need to invest in marketing on social media, connect with their customers, and also find time for their personal lives.
Savings on cost
Dropshipping automation can help you save cost in more ways than one. But we will only mention the most important aspect, which is something that all dropshippers see as a measure of success in their dropshipping venture. And that is finally getting to scale your dropshipping store to 300 to 1000 orders a day. Now when you are having to deal with 10 or even 20 orders a day, you can manage to some extent without automating aspects of your order process, such as fulfillment or shipping update, and do this manually.
However, when you decide to scale; that is designing a marketing strategy and invest seriously in a paid advertisement that can increase the daily orders to your store to a monstrous frequency, you will have to automate your order process through technology or have extra hands that will help record orders, request suppliers to chip them and update customers on their order status. The former is actually not automation but we can regard it as growth which in itself can be very expensive. That is not what we meant by savings on cost in your business process. The latter; automation through technology, is what we are projecting here. This kind of automation takes care of every aspect of your customer order cycle, from when a customer places an order in your store to when they receive their orders with zero intervention from you.
Accurate data capturing and analytics
If you run your dropshipping store using manual processes to record the details of your order, do your accounting, take email list, and all of that stuff that is important for your business to run, you are likely doing this using a spreadsheet application like Microsoft excel to do this, and this must be very time consuming and yet there are still chances of error during data input. And admit it, there are times when you are so busy or so tired. And you just put down an order record with a pen and paper. You plan to record it into your spreadsheet later, but only to forget to do so after a day or two or even worse. The paper or notebook you took the temporary record goes missing. And there you have yourself a formula for disaster with your dropshipping business.
With automated dropshipping, all your order records will be captured as they occur. It can update in real-time as the status of the order changes or as any of the customer's details change. This way, whenever you need to refer to a past transaction, you can always get the data from wherever you are at the time. So you don't have to worry about the risk of having your order records lost or corrupted.
What aspects of your dropshipping business can and should be automation?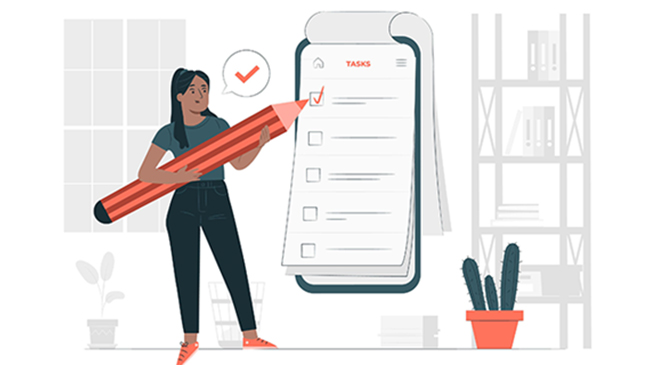 Now let's highlight the areas of your dropshipping business that you can automate or to put it in a better way, the part of your dropshipping business that you should automate.
Adding products to your dropshipping store
This is a repetitive task that you will need to engage in from time to time and depending on how many products you sell in your store. There are a number of dropshipping automation plugins available that can assist you in quickly and easily importing products into your store in bulk, right from the plugin catalog. By using these plugins, you can quickly automate the process of copying all product details and adding the required photographs to each listing, rather than having to do so manually.
All you have to do now is choose the product categories that you want to offer, map those categories to the product categories on your web store, and you can begin importing these products and their full specs into your store. You may then rest assured that your store will only have the product categories that you desire, and that they will automatically come under your classification as product listings once you have completed this process.
Real-time update for your dropshipping store
This is another function that can be provided through a Shopify or WooCommerce plugin for your dropshipping store. Plugins with this feature will assist you in keeping all of the information relating to the products in your store up to date. Another advantage of using such a plugin is that it allows you to manage your inventory in real time. Items you list on your store are linked to your inventory records such that as customers place orders for these items, your store simultaneously updates this record to help you avoid backorders that could lead to you failing to keep your promise for fast delivery to your customers.
Managing shipping costs on your dropshipping store
It is also possible to set your stores' shipping prices in real-time or fixed for different kinds of products and shipping locations using automation plugins available for both Shopify and WooCommerce stores. This will also allow you to include a pre-determined delivery fee in the final price of all of your products on checkout appropriately. In cases where you do not want your clients to be aware of the shipping expenses, such automation plugins can also come in handy. In the case of customers who are very critical of shipping price, you can earn their trust and increase their interest in purchasing from your store with zero shipping. However, the shipping price can be automatically calculated to the value of the product so that you don't lose money in such transactions.
Managing customers orders
This is considered as the most important aspect of your dropshipping business, where you will need to automate things as this is the heart of your customer order cycle. Your customer's journey may have started on Facebook or some other social media platform where your marketing effort had taken you, but your store is where you want them to end with orders made and repeat buys. Delivering a smooth shopping experience for your customers is as important as all your marketing efforts put together, and this you can't do without automation of your order process.
When your customers place orders in your store, you must be able to inform your dropshipping supplier in real-time so the order fulfillment process can kickstart immediately to achieve the fast delivery you promised your customers. The customer, you, and your dropshipping supplier must be able to receive order confirmation detailed messages or emails all in real-time, and the order status should be available on your store in real-time so that both you and the customer can keep track of order updates. All of this process can be achieved with automation plugins that your dropshipping supplier should provide and connect with your store from the first day of your onboarding with your dropshipping supplier.
Managing your dropshipping store and business is the reason why you must always choose a professional dropshipping supplier when you seek out dropshipping suppliers to partner with. Professional dropshipping suppliers always have their plugins on popular ecommerce platforms like Shopify and WooCommerce and they are available for free once you onboard with them.
Conclusion
There is no reason why you shouldn't seek automation for your ecommerce store as a dropshipping business regardless of the size of your operation. Automation through simple technology as we have mentioned in the article is helping a lot of dropshipping stores run at the efficiency of big ecommerce players like Amazon, eBay, and the rest of them. This automation mostly come for free or for very insignificant subscription fees when you compare them to the benefits they will bring to your business. So, do well to get your store run like a big and reputable business.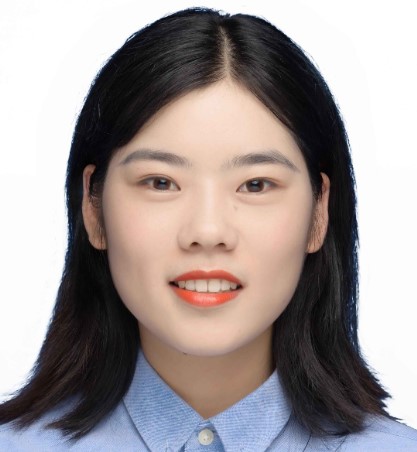 I am Komo, a marketing specialist with a strong focus on dropshipping. Over the past two years, I have gained valuable experience and expertise in the dropshipping industry. I have successfully implemented various marketing strategies to drive traffic and optimize conversions for dropshipping businesses. My passion for the industry has allowed me to stay updated with the latest trends and best practices, ensuring effective results for the companies I work with.