If you are considering opening up an eCommerce business or an online store, you may be wondering how to deal with the logistics of shipping your inventory to your customers. You may also wonder how to store your inventory or have access to it. In that case, consider dropshipping.
Even though pretty much anyone can start a dropshipping business since they do not have to worry about supply or inventory management, or shipping, very few succeed. Thus, it takes a special kind of person or business, as well as efficient dropshipping marketing, to be that success story in the end.
In fact, according to Spotify, only between 10-20 percent of dropshipping businesses succeed overall. With that said, here are some tips on how to promote your dropshipping store, whether you already have one or considering starting one.
Dropshipping Explained
In standard stores, retailers have to store, package, and either give or send out their wares to customers directly. This is on top of getting the sale and being able to market their offerings. As you may have guessed, this can be a hassle. They often have to lease warehouse space for products and handle an entire supply chain alongside the shipping.
Dropshipping is the alternative to this model. What this method consists of is a business not actually keeping the inventory in-house or having to find space to store it. Instead, the merchant purchases the inventory from a third party that holds the goods. Thus, both the logistics and inventory come from a third party and not the merchant itself.
The selling merchant acts more like the middleman or broker in the equation between the actual owner of the products, or inventory, which stores it, and the buyer. The seller, in fact, will often be purchasing these products from the dropshipping business, often at wholesale, and later resell them to the customer.
This wholesaler or owner of the inventory is also responsible for shipping it directly to customers. Thus, the eCommerce store can focus on marketing the goods and other tasks related to sales.
How to Promote a Dropshipping Store?
Once you have a decent store and offerings, as well as a trusted or reliable supplier, you can start considering any marketing. With that said, below are 10 great marketing methods for retailers using the dropshipping business model to consider.
Have a Good eCommerce Website

If you want to attract customers beyond your geographical region and especially worldwide, you will need a website that attracts visitors and converts leads into sales. In order to do this, your website will need to be attractive and highlight your offerings well.

The more specialized your products are or what you sell, the more of a chance you can break through and attract sales. It is wise to stick to specific niches you specialize in rather than offering everything or being a general outlet of goods, as there are many giants already in this space, like Amazon. Later on you can get more general the more successful your store becomes.

Invest in Good Product Photography & Graphics

Having a professional on board to photograph products in a great light may do wonders for your business. This is because people, by nature, are very visually oriented. They often only look at a product from a visual point of view and decide right there and then whether to make a purchase.

A photographer who has access to good equipment, such as lenses and a camera, and knows some software tricks to add further jazz to the images, say via Photoshop, is definitely recommended to have onboard.

Besides photography, graphic design can come a long way to make your website unique, and even investing in infographics about how your business works or where your wares come from can be a great way to engage your customers and draw in new ones to your store.



Invest in Good Writers

Even though, as mentioned, people are mostly visually oriented, they also often read product descriptions before actually clicking that buy button to make sure the products they are interested in will fulfill their needs. This is why a clear message or description is often the best way to get the customer to click the buy button at the end, and investing in good writers is worth it in the long run.

A good writer knows how to hook the reader from the first sentence and keep the flow going, whether within a product description, a website landing page, or a blog if you decide to make your store engaging.

Invest in On-Site SEO

When people look for specific goods, they often start with Google Search. Out of competition, you need to try hitting the first page within the search and as close to the top of the search as possible to even stand a chance outside of word of mouth. This is where SEO comes in. 

SEO experts will even let you know how people are searching for products and be able to target these searches via keywords they can insert into your site or product descriptions. Oftentimes, SEO is a long process that you may not see the results of quickly. However, over the long term, it should prove invaluable and worth the initial investment.

A way to do SEO on the cheap is to simply find the keywords themselves and start a blog. This is also where a good writer comes in that you should have onboard. Within the blog, you can cover topics that allow you to use keywords you want to use and also, at the same time, answer questions your customers may have or others searching for similar products online.

Invest in Paid Online Ads

Once you have your SEO handled well and are positioned well within Search, you can also branch out and use certain keywords you learned from your SEO experts to further attracts potential customers. This is done via pay-per-click advertising and can be done on platforms like Google Ads, LinkedIn, or even YouTube visually. 

There are many options to consider, and it will depend on your budget. You will need to invest money in trying to outbid the competition on specific keywords, thus, it is a good idea to not be general but as specific at first as possible or niche in terms of keywords. Long-tail keywords are often recommended at first.

They are also recommended at first within the overall SEO, talked about in number four above. This means adding them to the landing pages, product descriptions, and blog posts on your site.

Be Active on Social Media

Social media is huge today, and with it comes many opportunities for dropshipping businesses or eCommerce retailers in general. You can use social media to market your brand or show why it is worth investing in: think environmental friendliness or recyclable products, for instance. You can also use it to sell actual products themselves and let your customers or audience know about new products being available or updates to your offering.

Do not engage angry customers or get into a spitting contest with other brands, however. This is especially true at the beginning when you are trying to grow your business, and a single slip-up or mistake can be very costly. Use social media to your advantage.

The great benefit of social media is it does not cost you anything but you or your employees' time. There are also tools, or software, available, like Brand24 and Buffer, that allow you to see exactly where your brand is mentioned and on what social media and simultaneously post across different channels.

Invest in Video Content

Investing in video content can be a great way to attract customers. Whether investing in an actual YouTube channel or adding videos to your website and blog can show customers directly how your products look or work. This can also bring in entirely new audiences if you offer unique products or offerings that others lack.

Sometimes, just having a good YouTube channel will mean you will attract people to your videos and later can divert them once you build a following for your products or your dropshipping business offerings. YouTube is a good way to raise brand awareness as well. Investing in the correct recording equipment can be costly, though. It is, however, necessary.

Have a Specific Niche or Service You Specialize In

If you have a niche of products or even a product you specialize in, you can focus on it and be able to market it rather than trying to compete with the big giants of eCommerce like Amazon that specialize in everything. This makes marketing easier and even overall outreach to customers.

It is also especially true if you offer something unique or even a service, such as a unique purchase method, that other retailers, or dropshipping businesses, do not offer. This can be your advantage. Having something that makes your products or business stand out can come a long way in helping your marketing efforts, even through word of mouth over time.

Invest in Influencer Marketing

Building relationships with influencers can be a great way to market your dropshipping business. These influencers often have tons of followers who rely on these influencers' opinions regarding the products or services they use. That said, promoting your products through social media influencers can provide your store with a massive influx of new customers. 

However, influencer marketing is often not cheap, and it is sometimes hard to gauge the effect of it or whether such an investment is worth it. Micro or nano influencers are apparently becoming popular for brands because they rely on specific niches and help to reach the right audiences for a particular type of business. They also are known to be more authentic in terms of content, and it screams advertisement less than other influencers. On the other hand, better-known influencers have larger audiences and can be a good platform to build more brand awareness.

Build Brand Awareness

Brand awareness sometimes can take time and a lot of effort, but like SEO, it can be worth it in the long run. Making people aware of your brand, its strengths, and reasons to purchase from your outlet will be great for business. You can use tools previously mentioned within this article, like social media or influencer marketing (hiring influencers to talk about your brand or products your store offers), for this task.
Final Thoughts
Because Dropshipping allows you to focus on other tasks besides taking care of inventory or shipping, it opens you up to focus on various marketing and sales tactics to grow your business and make sure it thrives. It also means almost anyone can get into the game or start a dropshipping business since it requires less overhead or upfront expenses than traditional retailers or even eCommerce ventures.
These tactics above should give you some ideas on what can help your dropshipping business succeed and offer some things to focus on if you do not have to worry about inventory management or shipping.
Dropship China Pro offers some great ways to get you started and has a business model that can scale well to your needs as they are based out of China and have the warehouse and inventory management down to a T, as the saying goes. Contact us directly or browse through our service pages to learn more about how we can help leverage your online business.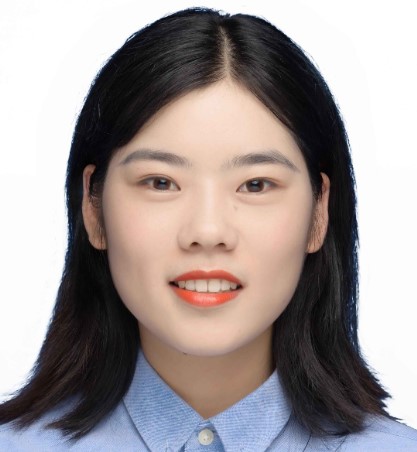 I am Komo, a marketing specialist with a strong focus on dropshipping. Over the past two years, I have gained valuable experience and expertise in the dropshipping industry. I have successfully implemented various marketing strategies to drive traffic and optimize conversions for dropshipping businesses. My passion for the industry has allowed me to stay updated with the latest trends and best practices, ensuring effective results for the companies I work with.