Growing your brand is tricky. As a business owner or manager, gaining followers online and actual customers is one of your main goals. Building a digital presence is probably the best way to do these. It is common knowledge to everyone that there are inorganic ways of gaining likes and followers on your social media pages. Still, in reality, it doesn't promote business growth as your followers will only continue to grow in numbers, but you won't gain real customers. It is the era of influencer marketing!
Influencer marketing is proven to be an effective marketing and dropshipping sales for any e-commerce business. It helps your business convert followers into loyal customers, boosts brand awareness, builds customer trust, and eventually generate enormous profits. In this blog, we will dive into the ever-changing world of digital marketing, specifically influencer marketing, to look for ways on how it can lead your dropshipping retail business to a prosperous standing!
What is Influencer Marketing?
Influencer marketing is a marketing strategy that uses key leaders or well-known people of a particular industry such as celebrities or social media content creators who are also called nowadays "influencers." In this setup, these influencers will be the ones to spread your brand's message to a larger scale of audience. Since these people are well-known and already have a significant following, it is easier to reach many people. It is simply using their influence to grow your brand, direct traffic to your website, and ultimately generate more sales.
Influencers have a moderate or massive following on Twitter, Instagram, Facebook, YouTube, Pinterest, and other known platforms. They will mainly present your product or service to their following by making a video advertisement using your product or creating a simple how-to video. They will share these advertisement tools on their respective channels through a vlog or sponsored post.
Hiring an influencer for your brand is not that hard since you'll undoubtedly be bombarded with options. However, you should be critical in choosing who to hire to represent your brand, may it be for an extended period or not. Take note that even after you engage with a particular influencer, your brand name will permanently be attached to his or her name. Checking the influencer's background might be a prudent tactic to protect your brand.
Importance of an Effective Marketing Strategy
For most firms, an effective marketing strategy serves as their guide or even a huge pillar for their entire business. The importance of marketing strategies is apparent, and it will always drive many companies to their company goals. Despite being a common subject inside the management of a company, it is still a sensitive process that should be done with utmost care. One should always keep in mind that there are reputational risks attached to any marketing. Also, since we're already in the digital technology era, the spread of information is now fast as ever. Even a single minor mistake might significantly damage your brand name.
Identifying growth opportunities while plotting a marketing strategy is a vital part of creating a marketing plan. As an online store who's new to branding and marketing, protecting your brand at all cost should be your priority. Implementing the right and effective marketing strategies quickly is the ideal move for any business. Fortunately, there is influencer marketing!
The Statistics
Numbers won't lie, and having a basis about the effectiveness of a specific strategy such as influencer marketing is a must-have to ensure its success and not incur any unreasonable cost. This strategy may be familiar to you since you've been experiencing it throughout your social media life.
Influencers are now seen as more trustworthy than traditional celebrities
Yes, the majority of people on the internet today think that influencers are reliable. In all actuality, 70% of teens trust them more! Also, 40% of millennials feel that their favorite influencers understand them better than their loved ones, specifically their friends. This may be a shocking revelation to you, but it is indeed strong knowledge. Now you know that bonds can be built even across distance, only using the internet and social media platforms. As a dominant group in the internet ecosystem, teens are attached and will trust in almost everything these influencers preach.
You will earn $6.50 for Every Dollar Spent when running an influencer marketing campaign
The return on investment of implementing influencer marketing is indeed promising! This blooming strategy is quickly growing than ever. It is now set to beat other marketing strategies such as organic search, content marketing, paid ads, and email marketing. If you still haven't paid attention to this or considering this for your business, it's the best time to do so!
Influencer marketing is becoming the most efficient and effective method of acquiring customers
Gaining new customers is pretty more costly compared to retaining the old ones. Marketers believe that influencer marketing is the most cost-effective methods available for them to attract leads and make them your new customers. At least 22% of them trust this idea. This is also precisely why forming relationships with influencers you think can represent your brand even before engaging with them is crucial.
Over 50% of fashion and beauty companies are now into influencer marketing
Organic growth for brands, especially for this kind of industry, is vital. Do you know that through word of mouth, the beauty industry is quickly growing? How many of your girl cousins or even your moms are into a particular beauty vlogger that they can sit or lay down for hours to watch them speak and review a particular cosmetic product? That's the power of influencer marketing! Also, even if you only reached a certain audience, it will not be the end-point of the effects of your campaign. People who truly loved your marketing strategy will surely share your posts and contents regarding your products and reach even more people.
74% of consumers let social platforms influence them in their purchasing decisions
Before buying anything from an online store, millennials first go to the internet and consult "internet experts" who have been using the product to know if the product is good. For example, when a new product such as a beauty cosmetic entered the market from a newly-built brand when an influencer endorsed it and state that this is what makes her skin clear and healthy, there's a great chance that people will believe her. Aside from promoting the product, you'll also be able to reach a new audience
Social media is a huge part of almost everybody's life
Social media giants such as Twitter, Facebook, Instagram, YouTube, and even TikTok are driving the world crazy! A certain group of people drives these influential platforms by making exciting content. As of writing, Facebook has 2.80 billion users, 1.84 billion of which are visiting the site daily. Twitter now has 192 million daily active users, TikTok has 689 million monthly active users, and Instagram has 1.16 billion users. Imagine having the opportunity of reaching out to these numbers through a larger channel that an influencer can provide? You can hire big-time influencers that have millions of followers and gain customers instantly! However, their service costs differ, and the more popular ones will surely cost more!
Facebook: Facebook is influencing 19% of almost all purchasing decisions.
YouTube: it holds 18% marketing influence. This platform gives people a way to interact with the audience in a more intimate way than Facebook since it works well with lengthy videos of influencers who often share their experiences.
Twitter: Twitter boasts that promoting brands through influencers on their platform may increase the purchase intent of your audience by 5.2x.
Almost half of the consumers rely on influencer recommendations
49% of consumers will regard their consumption based on their trusted influencers' opinion. This only depicts how people feel confident in using a certain product if an influencer endorses it. You should somehow take advantage of this fact and implement this strategy as soon as possible!
Why should your business use Influencer Marketing?
Most people think that the advertising industry is not true to themselves and are just making up things to sell products. It is an excellent strategy to use your clients' trusted people. It is claimed that 96% of people believe that advertisers lie and should not be trusted.
Aside from gaining trust and generating sales, your business should use influencer marketing since it can effectively direct social media engagement to your business channels, drive constant traffic to your website, spread awareness about new products and services, and direct people to other contents you are producing and programs you are implementing. After learning about the potential benefits of this amazing strategy to your business, let us now go to the steps on how you can create an influencer marketing strategy.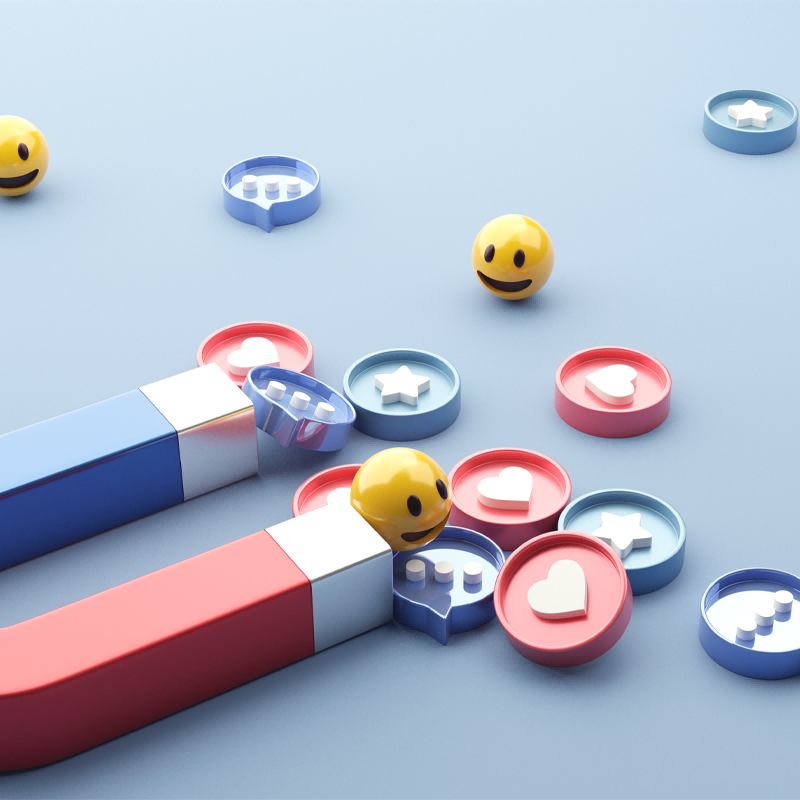 How to Initiate an Influencer Marketing Strategy?
Just like any other business process, creating a strategy should be well-planned and monitored to ensure success. This strategy will involve a considerable amount of money, and you surely want to benefit more from it. Learning what lies ahead, including the risks, is a good measure. Here are the steps to follow:
Research
Study everything first before jumping right into it. In this phase, you should be able to identify which platforms you want to focus on. This may depend solely on the industry you are in. For example, in the cosmetics industry, the platforms Instagram and YouTube would be the best platforms to use since they're more known for video marketing. Ideally, your business should have even the slightest presence online before dwelling in this field. It would be easier for your chosen influencer to convince your and his or her audience to avail your products and services if you have already established a name for your business.
In the research phase, you'll also have to determine what type of influencer you want to deal with. It can be a huge influencer or even a starting influencer who is still growing his or her following, and it's all up to you. On average, you should go for influencers that already have 5,000 to 15,000 followers. With this following, your reach will significantly be bigger. Please note that the more followers an influencer has, the more costly it will be to hire him or her. When you want a more giant celebrity, you might have to talk to his or her manager or even a talent agency. This will mean a lengthier process than small influencers who you can speak with directly and can have a deal quickly. Here are the average prices of hiring an influencer for your brand and their activities:
Overall Average Price: Ranging from $250-$500, depending on the length of the engagement and complexity of the work. This price varies a lot and can even reach thousands of dollars if the influencer has a massive reach.
The average price for a single post of an influencer with less than 1,000 followers: $100 and below
The average price for single post of an influencer with more than 100,000 followers: $750 and more
These are not the final prices, and you can still negotiate with the influencers. Before finally engaging with a certain influencer, you should set a budget for it.



2.Prepare a Budget

After planning and negotiating with a chosen influencer, you should now plan a budget. A business should always monitor the influencer program to ensure that every possible chance is utilized and enhance the process. You should always try to deal with an influencer who has a good background in fulfilling his or her responsibilities on time and efficiently.


3.Incorporate Your Business Goals into the Strategy

Even though the influencer is entirely a separate entity from your business, he or she should look like he or she came from your company. It is as if both of you have been in the industry since day one. An influencer will be your company's face, and having an influencer that shares the same values and goals as the company is the ideal choice.
Since you have the discretion on who to choose in representing your brand, you might want to select a known personality in your industry. For example, in the beauty and cosmetics industry, it is always a good move to choose cosmetic reviewers on YouTube or models on Instagram.

4.Contact the influencer
Upon selecting the influencer, you should now be in contact with him or her. In most cases, there is information placed on their bio in their social media accounts about the ways to contact them. A huge influencer will most likely be contacted through email, while small to medium influencers will be privately messaged on their account.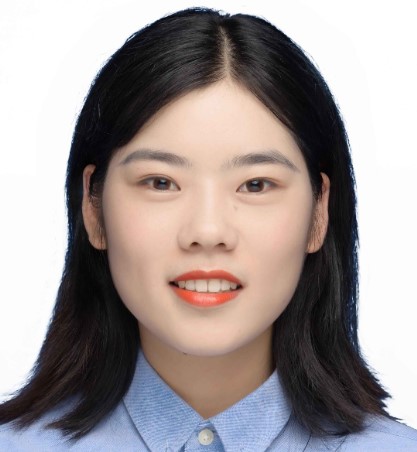 I am Komo, a marketing specialist with a strong focus on dropshipping. Over the past two years, I have gained valuable experience and expertise in the dropshipping industry. I have successfully implemented various marketing strategies to drive traffic and optimize conversions for dropshipping businesses. My passion for the industry has allowed me to stay updated with the latest trends and best practices, ensuring effective results for the companies I work with.