Running a successful dropshipping website and boost dropshipping profits is not only about looking for winning products at low prices. On the contrary, this is an entire process, and finding winning products is just one of the many steps you need to go through. The next step is to find out how you will acquire those winning products you want to sell. Your dropshipping supplier will be your business partner in this process and you should look for the right supplier that offers more than what you are looking for, a supplier that shares your goals and is willing to help you grow your dropshipping business. If you choose the wrong supplier, you might as well be jeopardizing your business's future.
There are several things to consider when it comes to looking for dropshipping suppliers.
In this guide, you will learn what is a dropshipping supplier, when to hire a dropshipping supplier, what makes a dropshipping supplier different from Aliexpress suppliers, what are the benefits of working with a dropshipping supplier, how to find a dropshipping supplier, and what makes a good dropshipping supplier. You will be provided with some questions to ask dropshipping suppliers that will allow you to determine whether a supplier is good for your business or not. After reading this blog, you will be able to understand everything about dropshipping suppliers and identify who is the best dropshipping supplier for your business.
What is a Dropshipping Supplier?
A dropshipping supplier is a person or an organization that provides products and services at discounted prices to e-commerce entrepreneurs, dropshippers, and online store owners.
As manufacturers normally do not offer dropshipping services as they are more focused on production and wholesale, dropshipping suppliers act as an intermediary between the manufacturer and the retailer (dropshipper). The main roles of a dropshipping supplier are:
Source products directly from manufacturers.
Provide high-quality products at good prices.
Inspect and stock products for the retailer.
Offer different packing solutions.
Individually deliver orders to the end customers.
When to Hire a Dropshipping Supplier?
When you're new to dropshipping and just started to test different products that could be potential in your store, AliExpress is your best friend. But when you start getting a constant number of daily orders and scale up your business, you must consider changing your business strategy because AliExpress is a retail site where you are technically paying end-consumer prices for products that can take a long time to be delivered to your customers.
When you are done with the testing phase, already identified your winning products, and start to scale your daily orders, you will start being more concerned about things like increasing your profits margins by reducing product costs, avoiding damaged products, delivering your products faster, customizing packaging and even branding your products. But you will realize that suppliers in Aliexpress can't offer you such dropshipping solutions.
At this point, your best option is to hire a dropshipping supplier who can help you boost your profits.
What Are The Differences Between Dropshipping Suppliers and Aliexpress Suppliers?
There are a lot of things that set dropshipping suppliers apart from Aliexpress suppliers, those differences start from the foundations of their business to the services they offer and the requirements you should meet to work with them. First, the foundation of Aliexpress's business is retail rather than wholesale, while dropshipping suppliers source directly from the factory and get wholesale prices. Second, dropshipping suppliers offer services that you can't find in Aliexpress, for example:
Quality control
Different products sourcing
Repackaging
Branding
Third, the requirements to dropship your product with a dropshipping supplier might be higher than the ones in Aliexpress, for example, Aliexpress suppliers allow you to buy one product at the time as your orders come in, while a dropshipping supplier would require you to make a minimum order of at least 20 PCS, another difference is the upfront fees. While registering in Aliexpress and using their dropshipping solutions is free, some dropshipping suppliers will ask to pay upfront fees and monthly fees (which is unacceptable), do not accept to pay any monthly fees to any dropshipping supplier.
Benefits of Working With a Dropshipping Supplier
You might be making good profits with Aliexpress Dropshipping and must be asking yourself Why should I work with a dropshipping supplier? Well, we will mention some benefits of working with a dropshipping supplier that will answer that questions for you. Let's see!
Free Product Sourcing
Dropshipping with Aliexpress can be an exhausting task, especially when it comes to sourcing new products, finding a reliable supplier or manufacturer can take a long time, and dealing with such a supplier can be a headache because of language barriers. The first of many benefits of working with a dropshipping supplier is that they can do this exhausting job for you. Professional dropshipping suppliers normally have access to hundreds and even thousands of manufacturers, from all product categories.
Low Prices
Dropshipping suppliers are the bridge between you and the manufacturer and this very thing allows you to have access to distributor prices. It is a fact that dropshipping suppliers' prices are much lower than Aliexpress, Oberlo, and even CJ Dropshipping. To get such low prices, dropshipping agents should purchase products in bulk and this is one of the reasons they require a minimum order quantity (MOQ).
Quality Control
Dealing with complaints and refunds for damaged or defective products is a headache that every dropshipper wants to avoid. Another benefit of working with a dropshipping supplier is their ability to help you avoid these headaches by making sure that the products you purchase are in good condition from the moment they are manufactured to the moment they are delivered to the customer. To make sure the products are in good condition, dropshipping suppliers carry out quality controls when receiving and shipping out products, this allows them to detect damaged products, and replace them for good products.
Fast Shipping Times
Shipping time is one of the biggest concerns when dropshipping, customers always expect the products to arrive as soon as possible, and you want to satisfy your customers' needs. Dropshipping suppliers have access to hundreds of logistics companies and thousands of shipping routes that allow them to offer you shipping times within one or two weeks, even though the products are being shipped out from China.
Repackage Your Parcels
Dropshipping suppliers are committed to making sure your products are safe and ready for shipping by repacking them or adding extra protection. This benefits your business in the way that the product your customer bought in your store will be delivered to them in perfect condition. On top of that, dropshipping suppliers offer custom packagings like custom mailer poly-bags and custom mailer boxes that can even help you build your brand.
Recent studies showed that good packaging is a factor that influences customers to purchase again in the same store.
Branding
One of the greatest benefits of working with dropshipping suppliers is that they allow you to build your brand and set yourself apart from the competition. Dropshipping suppliers often offer product branding solutions like custom packaging (including custom gift bags and boxes), custom stickers, printed logos on the products, special unboxing experiences, and even packaging inserts (thank you cards, discount coupons, personal notes, and small gifts).
Professional Blind Dropshipping
Dropshipping suppliers specialize in making sure that the product your customer receives looks like you are the one who manufactured it, packed it, and shipped it to them.
This is called blind dropshipping and it is all about taking out any information related to a third party like invoices from the manufacturer or instructions manual in Chinese or other languages, avoid using packaging with Chinese characters, and using tracking numbers from the local courier so the product looks like it is shipped by you from the country your customers are at. With blind dropshipping your customers will believe they are buying products from a local store.
You can check our full branding blog here!
Suggestions on Trending Products
Last but not least, suggesting trending products is a great tool dropshipping suppliers offer that you can use to your advantage.
Best dropshipping products are not easy to find, if you haven't decided what other products to keep scaling your sales with, you can always ask your dropshipping supplier for suggestions, they have access to millions of products and know what are the potential products in different markets.
We also all know that most winning products have a winning cycle that will be over at some point. So it is great to stay updated on new trending products that might be your next winning product.
How to Find Dropshipping Suppliers?
Finding dropshipping suppliers is not as difficult as it used to be a while ago, there are a lot of places to look for, and here are the most common and effective ways.
Google
This is the most traditional way so far. Google the keyword dropshipping agent, and you will be provided with thousands of results, you can go ahead and check on the top results but do not stop there, you might find a better gem if you dig deeper. Please keep in mind that when dropshipping suppliers rank on the first page, it doesn't necessarily mean that thousands of dropshippers have used their services. Always dig deeper into the results and the services each supplier offers.
Alibaba
If you are looking for low-cost products and services, Alibaba is a great choice. Alibaba is mainly a B2B E-commerce platform where you can find professional dropshipping suppliers whose services are excellent despite their low prices. You can also find manufacturers who are willing to offer dropshipping. Most of the suppliers in Alibaba are Chinese and English is not their first language, so you should be careful when choosing your supplier, you definitely need to make sure that there isn't any language barrier between you and your dropshipping supplier.
Ask Other Dropshippers for Suggestions
A great way to find dropshipping suppliers is by asking experienced dropshippers for suggestions in E-communities like Facebook groups,Reddit, or Quora. There are always nice people who are willing to help others in these kinds of communities by recommending their own dropshipping suppliers or other good suppliers they have worked with. Do not discard taking advice from these experienced dropshipppers.
Dropshipping Supplier Facebook Groups
Another common way to find dropshipping suppliers is to look for them in Facebook groups. Nowadays there are hundreds of Dropshipping Suppliers Facebook Groups where you can just post what you need and a bunch of suppliers will directly contact you. All you need is to join such groups and make your first post, you will have more than 10 suppliers commenting on your post and willing to work with you. However, you should be careful with those suppliers, some of them can be scammers, so we recommend going through a deeper conversation and ask some of the questions we will mention later in this post to make sure you are talking with a legit dropshipping supplier.

You will find hundreds and even thousands of dropshipping suppliers on the websites we just mentioned, but this doesn't necessarily mean they are good suppliers. Telling from experience, finding a good dropshipping supplier requires looking deeper at different characteristics and services that they offer.
But, what are those features?
Don't worry, we got you covered.
Features of a Good Dropshipping Supplier
Effective communication
Quick response: Quotations, Advice, Solve problems
Great knowledge about dropshipping industry, logistics solutions, marketing strategies
Source direct from the factory
Offer quality control reports and videos
Quick order handling
Automatic order sync
Overseas warehouses
Fast and reliable delivery
Customer-friendly refund, resend and return policies.
Questions to Ask your Supplier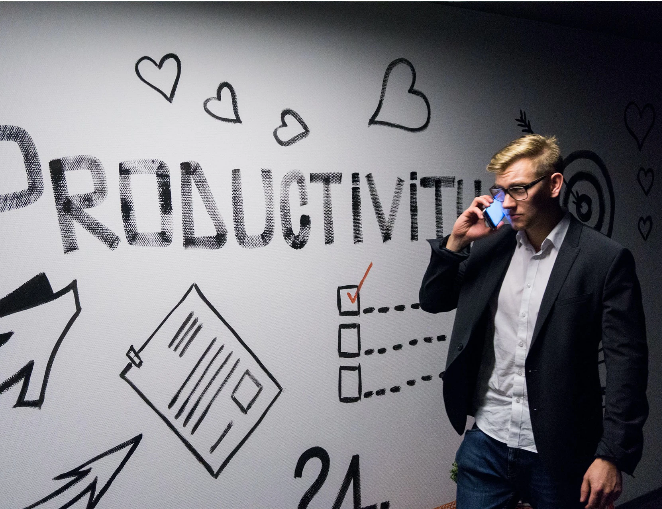 Once you know the characteristics of a good supplier, you can go ahead and contact different suppliers and ask them the following questions to identify what is the best dropshipping supplier for your business.
Q1. What is your average response time?
This is the first thing you should pay attention to, you might want to have a supplier that can be there for you at any time. So, you should find out how long your supplier is gonna be able to reply to your messages in case there is a problem with the product quality, the order fulfillment, or the delivery.
Fast communication often means that you are valuable to your supplier.
Q2. Do you source products directly from the manufacturer?
If you want to reduce your product costs and boost your profits, then you should make sure that your supplier has direct access to the manufacturer. On top of that, dropshipping suppliers who source directly from the manufacturer can help you get stock during holidays or when there is a lack of supply and even bargain lower prices for you if you greatly scale your sales.
Q3. Do you require a minimum order quantity (MOQ)?
As we mentioned before, most dropshipping suppliers require a MOQ. However, some dropshipping suppliers do not require MOQ, if you still can't afford to buy stock, you are looking for dropshipping suppliers that can offer you all the benefits we mentioned before without needing to spend money upfront for stock. It is also worth mentioning that the main reason dropshipping suppliers ask for MOQ is that storing a certain stock in their warehouse allows them to offer a better service. For example, when a dropshipping supplier keeps your stock in their warehouse they can fulfill your orders within 24 hours. On the other hand, when they don't keep stock in their warehouse, they have to wait for the manufacturer to send the product, and this can lead to 3 to 4 days to fulfill orders.
Q4. Do you offer quality control? Do you charge for this service?
Quality control is the first of several important steps to ensure your products will arrive at your customer's hands in good condition. Because, how can a dropshipping supplier ensure the quality of a product if he does not even check the product quality? Never be afraid to ask your suppliers when do they carry quality control for your products, and whether they provide you with a QC report or videos and pictures. Asking these questions will give you peace of mind and let you know what are your dropshipping supplier's quality standards.
Don't forget to ask how much your supplier is gonna charge you to carry a quality check. Honestly, it is the supplier's job to do this, so you shouldn't be charged a penny for this service.
Q5. Do you have overseas warehouses?
Q7. What are your order handling times?
Making sure the exact handling times allow you to estimate a more accurate shipping time to write in your store. Mostly, dropshipping suppliers handle orders within a day if they hold stock in their warehouse and between 3 to 4 days if they do not hold stock in their inventory. However, it is better to ask each supplier to get more accurate information.
Q8. Do you offer branding and customization solutions?
It is been said, in many dropshipping blogs, Facebook groups, and Reddit conversations that the traditional dropshipping model is going to die and branding are the new dropshipping. We, are not very sure about this though, what we know is that good branding gives you an advantage over your competitors. You might want to have a supplier that can offer you different branding options that help you grow your dropshipping business so go ahead and ask them about it.
Q9. Do you offer blind dropshipping? What kind?
This is one of the most basics services every dropshipping supplier should provide. However, some suppliers do not provide it or simply do not want to trouble themselves with it. There are also different types or levels of blind dropshipping, you should ask your dropshipping supplier what are the options they offer so you can decide which one works better for you.
Q10. What are your delivery times?
Well, delivery times are the biggest concern of every dropshipper, but it is still worth reminding you to ask about them and ask for recent tracking numbers that prove that your dropshipping supplier is telling you the real shipping times.
Q11. Do you provide automatic order fulfillment?
If you are considering working with a dropshipping supplier, I can guess the reason: you want to focus on scaling your sales, get more time to work on the marketing strategies and make the whole dropshipping process easier and less stressful. The best way to achieve this is by having a supplier that does all the order handling process and also update your order status and tracking numbers in your store. This is called automatic order fulfillment and if you want to grow your dropshipping business faster you should work with a supplier that effectively does this.
Q12. Do you offer inventory analysis?
Talking about making the whole dropshipping process easier, here come another way to do so: having a dropshipping supplier that analyze and keep you updated on your inventory levels makes it easy for you to make decisions on when to replenish inventory, how many items to buy and never be out of stock. Go ahead and ask for it, you need to have this.
Q13. What dropshipping platforms do you provide automatic order fulfillment for?
Not every dropshipping supplier can offer order synchronization in all the dropshipping platforms. For example, some dropshipping suppliers only support order synchronization for WooCommerce and Shopify, others for Wish, and others for Lazada. Asking suppliers about this will help you decide which one is the best choice for you.
Q14. What is your refund, resend and return policies?
If something goes wrong, you must refund or resend products to your customers, right? So it is really important to make sure that your dropshipping supplier is reasonable and offers customer-friendly refund, resend and return policies so if something doesn't go as expected and it is not your fault you won't have to refund your customers using your own money.
Q15. What are your services charge?
Another thing you need you must do before start working with dropshipping suppliers is to be clear about the way they are charging you for their service. Do they charge any monthly or extra fee, or they just charge you for their services at their product and shipping price?
Q16. What payment methods do you support?
Last but not least, there are several payment methods, some of them favor the supplier more than the buyer, some of them otherwise, you need to ask what payment options your supplier gives you so you can choose the most favorable for you. For instance, Alibaba Trade Assurance Payment is a great way to secure your payments, you might want to consider it as your payment method.

Once your suppliers have answered the questions below you are ready to choose the most suitable dropshipping supplier that will help you grow your business and boost your profits.
You can start by contacting us and discussing how to easily boost your dropshipping business with us today!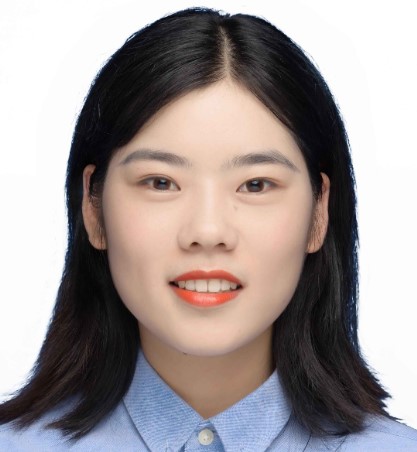 I am Komo, a marketing specialist with a strong focus on dropshipping. Over the past two years, I have gained valuable experience and expertise in the dropshipping industry. I have successfully implemented various marketing strategies to drive traffic and optimize conversions for dropshipping businesses. My passion for the industry has allowed me to stay updated with the latest trends and best practices, ensuring effective results for the companies I work with.