A good number of people are still very unaware of the concept of dropshipping. Many a time, when to-be entrepreneurs are introduced to the concept of selling items over the internet where you do not have to handle items as it moves from the origin of manufacture to the destination of the buyer, they often ask questions like; how do you even sell products you don't own? Or how is that even legal?. In this article, we will answer all of these questions and bring to your knowledge every legal concern you need to be aware of as you plan to get into the dropshipping business.
Dropshipping is a cost-cutting business model for an entrepreneur and not a corner-cutting business model. That is the first way to perceive it, so it doesn't come out as something shady to you. In the dropshipping business model, the retailer who is the business owner or the store owner puts together all the resources needed for a product to get to a customer who shops on their online store. However, the business owner puts together these resources in a way such that they don't have to hold inventory of the goods they are offering, but rather have customers' orders fulfilled by the manufacturer of the goods or by partnering with a dropshipping supplier company or agent. The result is a massive reduction in operational costs for the business.
In this sense, it should be clear that dropshipping is not only a legal business model but also a strategic one for the to-be entrepreneur. It is essentially one of the best ways to start and run an online retail operation for large, medium, and small scale businesses as it saves businesses from the risk of investing in stocks that may not sell. With this model, businesses need only to invest a small amount of money on stocks even if they host a wide range of product categories on their online store.
The question of if dropshipping is legal has a straightforward answer, and this is YES; Dropshipping is legal in every sense. The question, however, should be on best practices, with regards to what will make your practice as a dropshipper go against what is permitted by law around e-commerce and business in general. In this post, we will be going through all of the common circumstances that you'll need to consider in order to stay within the law when you engage in dropshipping.
Are there laws I need to be aware of when dropshipping?
Ecommerce in its traditional form has always had certain legal and ethical concerns, which are today similar to those that dropshippers face today. So it is safe to say that the ethical and legal concerns you may have to deal with when engaging in dropshipping are not much different from what big and small e-commerce have to deal with. Let us go through them one at a time;
Business registration license – When deciding to start a dropshipping business, one of the first questions that come to mind is that of business permit. Most startup entrepreneurs often wonder if they require a business permit to run an online retail business, or if dropshipping supplier companies or manufacturers will be willing to work with them if they don't provide some sort of business license, or if they can market their company and brand in a certain market without a business license recognized by the government of the target market.
The fact is, as an entrepreneur, you do not need any license or certificate to open and run your online store and start dropshipping as many products as you wish from the online store. This is very true, and thus far, there are no restrictions or laws anywhere that demand a business license in order to sell products online. However, just because it is not a legal obligation to register a business or procure a business license for your online retail business does not mean it is not a good idea to get one. It will be a good idea to obtain a business license, especially true if you intend to make good of your long-term growth plan, run a genuine business, or pursue some other serious affiliations with your retail business brand, in which case the value of obtaining a business license can not be overstated.
We identified some of the common factors that should motivate you to seek a business license for your dropshipping business;
Business liabilities – This is an important one when and if for any reason you are hit with litigation. As you cannot be sure of the different behaviors of the people who will come to buy the products you offer on your online store, it is safe to keep yourself and finance safe from people who see an opportunity to make money off online retail businesses through litigations.
Having a business license for your dropshipping company can help to mitigate any legal or financial ramifications that may occur in the event that defective goods sourced from suppliers or marketplaces like AliExpress are sold through your dropshipping online store. It is the business, not you, that will be responsible for any legal bills that may arise as a result of a potential dispute (including personal injury, property damage, pecuniary loss, etc.). This should not be a problem if you follow dropshipping best practices and some of the guides we promote in our weekly blog posts. Nonetheless, it is always better to be safe than sorry, so it is something to keep in mind when doing business.
Legitimacy – When dropshipping, it is important to consider what is most important to your business and invest more resources and time to strengthen that aspect of your dropshipping business. For most entrepreneurs, it is growing a brand identity that can help them scale when the opportunity presents itself is what matters than the daily sales they make. Developing solid business ties with international suppliers is essential for achieving this success as a dropshipper, and this is where having a business license can be very important. Business entities in general rarely like doing serious business with an individual entity who they may consider in less light when engaging in a business partnership, which is why obtaining a business license may be extremely beneficial for your dropshipping business. Having a business license will boost your credibility in the eyes of suppliers, other businesses, and consumers, who will be more likely to purchase your items if they know you as a business rather than as an individual store.
Business taxes for dropshipping – This is something you cannot avoid when you engage in any business. For your dropshipping business, you will have to meet the tax obligations that pertain to the market you serve. All countries have their own unique rules when it comes to taxes for online retail businesses. The United Kingdom and countries in the European Union recently updated their tax rules, for example, and it follows different tax rules for online retail businesses selling in the US and Australia. It is important you follow the guidelines for each country and comply with tax regulations. Having a business license is advantageous in this case, as your business is recognized for abiding by tax rules which helps to give it some legitimacy and for claims when the occasion arises. We recommend consulting with a professional to help when it comes to your dropshipping business taxes. There are many tax expert agencies in your region that understand the dropshipping business model. You can easily find them through a google search.
Dropshipping business best practices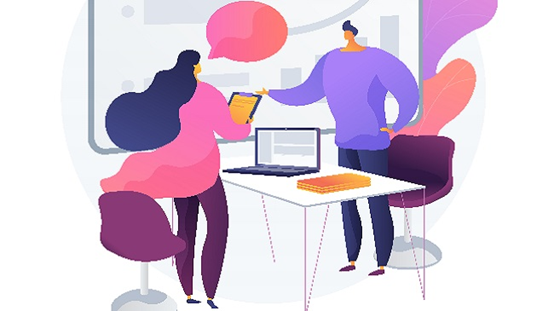 Product refund policy – E-commerce retail product returns are estimated to be approximately 35% of all returns. When it comes to the dropshipping business model, this is quite low not because customers are better pleased with the offers from dropshipping but with its with the practice adopted by most dropshippers.
In most cases, dropshippers adopt a return policy in which the buyer is responsible for the return shipping charges unless the item is found to be damaged upon delivery. This is because the shipping expenses for returning items are expensive and take out any value in the transaction for the online store owner as items are shipped one at a time as orders come in. The cost, on some occasions, can be even higher than the buying price, making the transaction a complete waste. Except you have a good deal with your dropshipping supplier, even items that arrive with damages to the packaging due to the transit damage can attract some cost on the store owner.
Dropshippers based in the country where their primary customers are located may have some advantage over those based outside the particular market as they can keep a buffer stock on hand to expedite shipping and deal with returns more efficiently. Dropshippers who have frequent orders of up to 30 orders a day can also take advantage of this by asking their dropshipping supplier company to locate their products in the fulfillment center closest to the market, where they currently have better order frequency.
When it comes to refunds, it is critical that you explicitly define your dropshipping store's policy in advance of your store going online for customers to shop. Every e-commerce business, at one point or another, may have to deal with disagreement. Having a refund policy to refer to can make things go smoothly for your business whenever such occasions arise, as in most cases, customers just approach disagreements better once they discover they are in the wrong after going through the refund policy.
Legal agreements – You have seen most online businesses having a page declaring how they employ ethical practices in handling customers' data. This is important to give customers the confidence to shop in your online store. It tells customers how seriously you take their personal information, which is often required to make transactions with them happen. Your online store legal agreements can include a privacy policy assuring customers their personal information is safe with you, and a Terms of Service that tells customers some of the limitations with the service like the time it may take for the product to get to them, giving that it is shipped from a location outside the country. Doing this often gives customers the confidence to deal with the business as the online store appears to be transparent in its dealings.
Some ethical violations in dropshipping (Avoid doing these)
It is not uncommon in any business sector for people to go by unethical practices that give a bad name to the business affecting other genuine people going by best practices. It is good to be aware of these bad practices in dropshipping so you can avoid engaging in them yourself.
Not taking responsibility towards ensuring customers' orders are delivered – It is already a known and acceptable concept in dropshipping to outsource fulfillment to a dropshipping supplier company that will also use a logistics service to deliver the product ordered to the customer. However, it is your responsibility to provide the customer with the correct order tracking information to keep track of things and make their plans towards when the order will be delivered. A good number of dropshippers ignore this important bit of communication with their customers once an order has been received and the dropshipping supplier has been communicated to fulfill the order, leaving the customers worried if the order has even been executed for fulfillment. A best practice will be to automate this with your dropshipping supplier so the customer will stay in the loop of the process as well.
Selling counterfeit or prohibited goods – It is surprisingly true that people involve in selling counterfeit goods that infringe on other people's intellectual property rights or even selling prohibited items like drugs. This should be avoided at all costs as it will not only damage your business reputation but can land you in prison. For countries that may permit the sale of CBD or cannabis-based products, You will still need to procure a license for this. It is unethical to engage in dropshipping items that are clearly against the law or put people in danger. Make sure you are aware of the laws for prohibited goods of your target market when you do your dropshipping product and market research.
Final words
Dropshipping as a business model is LEGAL and entrepreneurs looking to startup quick with less risk and burden of startup cost can very much draw upon this business model and employ it ethically to their benefit. While dropshipping can be a lucrative business model, it is important to ensure that you comply with all applicable rules about the products you are permitted to sell. In the majority of situations, entrepreneurs are able to launch profitable dropshipping businesses without encountering any legal difficulties.