Everything appeared to be going quite well, didn't it? After rolling up your sleeves and launching a dropshipping business, you found a winning product and set about building a brand. The website looked great, and the Shopify backend was efficient. Even the ad campaigns started with a bang. "I have struck gold," you told yourself as the orders flew in thick and fast.
But the supplier started playing games, and everything crumbled. The promise of ten-day delivery times turned into eight weeks. Your only line of communication was WhatsApp, and half the time, they wouldn't reply anyway. The few customers who didn't ask for a refund complained that their purchase, when it finally arrived, was not packaged very well and the product was slightly damaged.
With a high rate of chargebacks, your merchant account was the first to fall as they froze your payment processor. Then Facebook made matters infinitely worse by closing your ad account owing to a growing number of negative customer reviews.
And just like that, you face a sudden catastrophe. Just because of one unreliable supplier – like a broken piston in an otherwise finely tuned engine.
If this particular nightmare sounds familiar, you will appreciate the importance of a solid supply chain and might now be considering an alternative approach in your dropshipping business: the increasingly popular dropshipping fulfillment model.
Common Dropshipping Problem:
Of course, we are not suggesting that the above scenario will happen to you. With a good supplier, everything should go to plan. After all, our entire business model over here at Dropship China Pro was created to ensure this never happens to budding entrepreneurs.
But for dropshippers who are dealing with suppliers directly, it happens far more frequently than you might imagine. And when it does, your business will grind to a halt because of it.
Nothing ends a dropshipping business quicker than a poor supplier. They might sell a terrific product at a very reasonable price, but if your customers are canceling orders because of a failure in lead times, the quality and price are completely moot.
There is also the problem of scale. You might find a good supplier who honors the stated delivery times, has effective lines of communication, and is generally an absolute joy to work with. At least initially.
But as soon as you ramp things up and the volume of orders becomes too much for them to handle, there is a reasonable chance that you might experience those same types of issues.
Another potential issue relates to your future competitors. You might have unearthed a winning product in a quirky niche that was previously untapped by other dropshippers. Having seen your offer perform very well – through the eyes of ad spyware tools and social proofs – they are now replicating your offer and dealing with your supplier.
This means less product to go around, resulting (again) in lengthy lead times as the supplier constantly sells out of stock or can't manufacture new products fast enough.
Fulfillment Solution
An answer to these problems – or even a preventative measure to ensure they never happen in the first place – is to make a slight adjustment to your business model and use a dropshipping fulfillment center instead.
But what is it, exactly, and what are the pros and cons? Through this blog post, we will take a look at the reasons why dropshipping fulfillment is a secure, dependable, and much safer choice for your dropshipping business – together with one or two reasons why it might not be a good fit for you.
Before we get to that, let's very quickly explain the practice of dropshipping for the unfamiliar. Both dropshipping and dropshipping fulfillment are often confused as the same thing, so let's remind ourselves of the differences between the two.
What Is Dropshipping?
We have extensive resources covering the dropshipping business model throughout our website. For the purpose of staying relevant to this blog post, we shall keep this explanation brief.
Dropshipping, in its most basic terms, is a retail strategy where a store (usually online) doesn't hold the actual products it sells. Instead, when a customer makes a purchase, the store immediately buys it from a pre-sourced third party (typically a wholesaler or manufacturer).
The supplier then sends it straight to the customer, often (but not always) branded in the retailer's packaging. As a result, the retailer never physically interacts with the product.
The dropshipping business model has been around for centuries, in one form or another, but has become immensely popular over the last 15-20 years with the rise of e-commerce.
There are several key advantages to dropshipping over more traditional e-commerce retail models, two of which are distinct:
Low startup costs: Your money is not tied up with stock because you pay the wholesaler/supplier directly for each product sold.
Warehousing and shipping: There is no need for costly warehouse square footage or time-draining shipping hassles. The wholesaler handles everything for you. This also means you don't have to cover expensive shipping costs to have the products shipped to you in the first place before you send them out to customers.
Ultimately, you are free to focus on marketing, advertising, and branding without worrying about tying up funds in stock, storing that stock, or shipping it out.
What Is Dropshipping Fulfillment?
Dropshipping fulfillment relates to a specific area of that same business model: the supply chain.
Essentially, the 'front end' of the business (often referred to as the funnel) is exactly the same. Your website, checkout process, marketing, and customer service remain identical to the dropshipping business model.
What does change is the way in which you manage your inventory. Instead of relying on the supplier to ship out each individual product to your customers, you remove them from the equation by sending your products through a dropshipping fulfillment service provider, also known as a '3PL' (third-party logistics).
The 3PL will then assume the role of the dropshipping supplier by managing your inventory and dispatching customer orders on your behalf.
This is an immediate solution to the common problem of lengthy lead times, poor lines of communication, and sometimes inadequate packaging. You are still 'hands off' in terms of the physical inventory – you never actually see the stock or interact with it in any way – but now a professional organization that specializes in the warehousing and shipping of stock is taking care of the storage and delivery for you.
It can be an infinite improvement on your business and completely removes the nightmarish scenario we described in the intro to this blog post.
The Main Benefits of Dropshipping Fulfillment
The most immediate benefit is quite obvious: the potential to hold a vast variety of products, all ready for sale, but with no potentially chaotic supply chain in sight. This is something many dropshippers fantasize about – especially those who experience supplier issues – but with a reliable partner like Dropship China Pro, the idea becomes a firm reality.
With just one single click, your virtual shelves are stocked, and the best part? Zero additional costs.
Here's why this model is so much better than traditional dropshipping methods:
Minimal Capital Needed
The traditional dropshipping business model can often be cost-prohibitive. However, dropshipping fulfillment ensures you aren't shelling out lots of capital upfront for your store inventory. Want to expand your product range or kick off your e-commerce journey? You can, without the worry of financial commitment.
No Physical Product Hassles
You can begin your dropshipping business without ever seeing or touching the products. The heavy lifting is on the dropshipping fulfillment service suppliers. For example, at Dropship China Pro, we have specialized fulfillment centers in Australia, China, Europe, the UK, and the USA to handle packing and dispatch.
Inventory concerns are now a thing of the past. All you need to begin your dropshipping adventure is a laptop and a vision.
Low Expenses With High Potential
With minimized initial investments, your overheads remain manageable. The transformation from a quaint home-based startup to a thriving e-commerce juggernaut is not only possible but also far more achievable with the help of a dropshipping fulfillment service.
You might be surprised just how many seemingly 'huge' e-commerce enterprises are using this method. There are quite a few established brands selling lots of products to a global customer base, all while working from home (or a small office), using dropshipping fulfillment.
This really is a business model that allows people to thrive without the need for huge premises or a small army of staff.
Effortless Scaling
If you have already embarked on a career in dropshipping, you may be familiar with every order meaning a logistical challenge. Of course, it isn't always like that – but there are times when the supply chain causes incredible drama to your otherwise efficient business.
As a traditional retailer, fulfilling orders manually is often a daunting task. Now, it can be incredibly smooth. Dropshipping fulfillment ensures you are able to scale efficiently through seamless warehousing and shipping.
Ever-Expanding Product Catalog
For those of you who have stores with multiple products, the moment your supplier introduces a fresh product in their range, it is ready for you to promote to your customers. No added expenses, just more choices for your customers.
Dropshipping Fulfillment Step-by-Step
So, the benefits of dropshipping fulfillment are pretty clear. But how can you incorporate dropshipping fulfillment into your existing dropshipping business model? Let's take a look at the step-by-step process of precisely how it works, using Dropship China Pro services as an example.
Step One: Connect
You will have a discussion with our dropshipping experts here at Dropship China Pro HQ. We will figure out solutions that meet your specific goals. The first thing we need to do is take a look at your (approximate) sales volume, markets, audiences, and preferred products.
In turn, we will then describe the inner workings of the dropshipping fulfillment model and see if it fits your requirements. There may be additional or alternative services that better suit your goals, and if that is the case, we will discuss those also.
Step Two: Efficient Product Sourcing
Our team handpicks products, ideally from manufacturers who have maintained the ISO 9001 benchmark consistently for at least five years. We then commence with a factory audit, in which our experts determine various factors relating to the factory or supplier. This will include product quality, lead time, and capacity.
Alternatively, you can arrange to have your own self-sourced products shipped to our fulfillment facilities. This is something we can discuss during the previous step.
Step Three: Store Integration
With your product sourced, the next step is to Integrate or 'plug in' your online store with our Order Management System, which will automate your order fulfillment cycle. This ensures your online store is seamlessly in sync with our automated system – your store is basically now on autopilot, as all orders are automatically diverted to our fulfillment team for packing and shipping.
Step Four: Quality Control
Every product that enters or leaves our fulfillment centers undergoes rigorous quality checks managed by our dedicated warehousing team, who are trained in quality control. We prioritize delivering only the best to your customers, ensuring each item meets our top-tier quality standards, which could, ultimately, reduce your chargebacks in the process.
Step Five: Storage and Warehousing
Take advantage of storing your dropshipping products at any of our strategically positioned fulfillment centers around the world, absolutely free of charge, for the initial 90 days.
With over ten fulfillment centers located in key regions such as the US, UK, Europe, Australia, and Asia, Dropship China Pro not only ensures time-efficient deliveries but also helps encourage the seamless scaling of your business.
Step Six: Packing & Branding
By using direct manufacturers and suppliers to ship your products, you could be failing to adopt a crucial aspect of your growth: branding and packaging.
With Dropship China Pro, your products are packed according to your specific, bespoke packaging preferences. We can provide a special touch to the packaging of your dropshipping product by adding your own brand packaging – together with inserts and branded instructions – and then packing them with custom boxes or bags branded with your company theme.
Step Seven: Seamless Order Fulfillment Automation
The moment a customer order is automatically received by our fulfillment team, it is swiftly packed and shipped out before being marked as 'fulfilled' on the system. Tracking details are promptly integrated into your online storefront automatically.
If your e-commerce backend is set up correctly, your customers will be automatically notified of the shipment details and tracking number.
We will guarantee 12-24 hours of packaging and order fulfillment for items available in stock and just 3-4 days of fulfillment time for items out of stock.
Step Eight: Fast & Efficient Deliveries
Dropship China Pro employs a smart algorithm that pinpoints both the speediest and most affordable delivery pathways available. This ensures your customers receive their orders in a quick and cost-effective manner.
Obviously, efficient delivery is a really important step that reflects on your brand: Increasing customer contentment and loyalty doesn't just uplift your brand's reputation; it reflects positively on ours as a dropshipping fulfillment service provider. Your brand's image is synonymous with our commitment to excellence.
Step Nine: Instant Order Notification Updates
As soon as orders are flagged as fulfilled, your customers are instantly notified via email, complete with tracking numbers for their convenience. Through our advanced Order Management System, automatic email alerts regarding the order's progress are dispatched, ensuring you and your customer are always in the loop.
Step Ten: Dedicated After-Sales Support
With a global customer network covering all time zones, our customer support teams are available around the clock, offering assistance with refunds, returns, misplaced shipments, or any product damages that may occur.
We also strategically allocate our account managers and customer service agents to dedicated groups of clients. This ensures that in case of error or issue, the team swiftly intervenes to set things right.
Pros & Cons of a Dropshipping Fulfillment Service
Hopefully, you will now understand the benefits of using a dropshipping fulfillment center. Doing so, for the most part, will enable your business to run far more efficiently while also greatly reducing the common issue of unreliable suppliers.
However, the practice is not without potential pitfalls, and there are certain things you need to be aware of. Let's take a look at a few of the possible liabilities of the service, together with solutions to overcome them.
1. Overreliance on a Single Fulfillment Center: Relying heavily on only one third-party fulfillment provider can be a little risky. If they experience disruptions, it can directly impact your operations.
Solution: Diversify by partnering with multiple fulfillment centers (especially if you cater to a global market), which also ensures better coverage across different regions.
2. Hidden Costs: Some (but certainly not all) fulfillment centers may have hidden costs associated with storage, returns, or even processing fees.
Solution: Thoroughly review the agreement with the fulfillment company and always ask for a clear breakdown of all costs – be proactive in understanding any seasonal rate changes or fees.
3. Inventory Mismanagement: A lack of real-time inventory updates can lead to overselling items that are out of stock.
Solution: Only deal with fulfillment companies that offer inventory management systems and real-time tracking that also synchronizes with your online storefront. This ensures you're selling only what's in stock.
4. Branding Consistency: The downside of working with multiple fulfillment centers is that there will be inconsistencies in packaging and branding.
Solution: Provide clear guidelines to all fulfillment centers and consider random, periodic quality checks. Ensure that the branding materials provided to each center are consistent.
5. Slower Response Time: Delays in communication between the seller and the dropshipping fulfillment center can lead to slower response times for addressing customer queries or concerns.
Solution: Establish a dedicated communication channel with the fulfillment company. Regularly scheduled check-ins can help in preemptively addressing potential issues.
6. Return Handling: Sometimes, with a dropshipping business model, the return process can be quite complicated, especially when considering most products are shipped globally.
Solution: Create a clear return policy and communicate it effectively to both your customers and the fulfillment center. A good dropshipping fulfillment service will understand how to handle returns, including restocking or discarding damaged goods.
Bottom Line
Dropshipping fulfillment quite often means the difference between success and failure in a dropshipping business. The fact is that your supply chain is the most crucial aspect of your business. You can devise the most clever and persuasive ad copy linking to incredibly engaging landing pages, but if your supplier starts playing games, the whole operation will implode.
You can remove this element of risk by using a dropshipping fulfillment company. In doing so, you can focus on the things that lead to growth, such as marketing, branding, and advertising.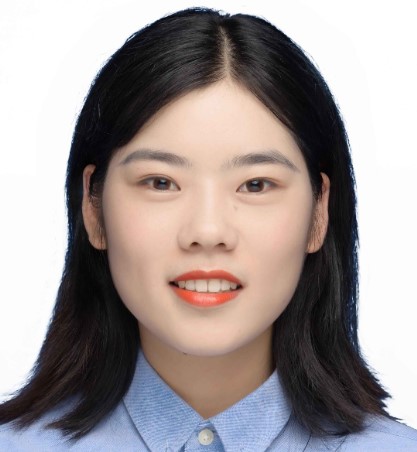 I am Komo, a marketing specialist with a strong focus on dropshipping. Over the past two years, I have gained valuable experience and expertise in the dropshipping industry. I have successfully implemented various marketing strategies to drive traffic and optimize conversions for dropshipping businesses. My passion for the industry has allowed me to stay updated with the latest trends and best practices, ensuring effective results for the companies I work with.