Shopify is a software users can subscribe to, enabling them to set up an online store, create a website and sell products without any hassle. It can be used to build a store both online by creating a website and offline through Shopify POS. To better understand what Shopify is, we need to keep in mind that it is not a single-use website. It has multiple uses and not just a single product or service. It is a subscription-based commerce and e-commerce platform famously known for its website-building features that both newbie and experienced drop shippers can use.
Shopify offers a 14-day free trial to test the waters and weigh its advantages as well as the disadvantages. This period is enough to allow you to build your own online or offline store, spread your business' word, try free Shopify applications like DSers or Oberlo, or even reach your customers and make your first sales. However, after this period, you should learn if it fits your business and if you want to run the company with the help of this fantastic platform. It is common knowledge that Shopify is a huge platform but not all of us how it works and what it is.
Shopify pricing on their basic plan is 29$/month, and it will allow you to instantly sell products and utilize the software to its full potential for the benefit of the business. However, you can also avail the Shopify Lite plan for $9. If you are a more significant business and have been on the scene for a while now, you should opt for Shopify, Advanced Shopify, or Shopify Plus. Do note that if you pay for a year, you'll benefit from a slight discount. Here are the other prices: Shopify Plan: $79 per month, Advanced Shopify Plan: $299 per month, and Shopify Plus Plan: $2,000 per month.
How to Create a Store with Shopify?
Creating an online presence is one of the most common problems of business owners and aspiring entrepreneurs. Setting up an online store on massive platforms such as Shopify could be your easy way out of this situation. In this blog, we've prepared the steps on how to start with Shopify.
Before creating a store, one should have a checklist or guide or a simple vision regarding the business he wants to build. You should determine what type of business you want, the business's name, the products you want to sell, images, and the business logo. After specifically pointing out these concerns, you can now start the process. Creating a store with Shopify is undeniably easier compared to when done with another platform. Within just a quarter of an hour, you can do this:
Sign up for Shopify
Well, this is the easiest step on the list. First things first, sign up for an account. Navigate to their website and click the "Get Started" button, where you will have to fill in your basic information such as email address, password, and store name. Preparing this beforehand is better since your brand or business's name should be catchy to the eyes to attract, customers not generic, so Shopify will allow you to avail the chosen domain.
After putting your basic information on the first sign-up page, you'll be asked, "Are you already selling?" and "What is your current revenue?". Right after, you'll have to fill in your details such as name, address, and phone number.
Add Product to Your Shopify Store
After providing almost every piece of information about your business and your matters, you now avail products to your store. As one business, you should determine what product you want to sell. Go to Products > Add Product to create your first product listing. This might sound like an easy 5-minute task, but it is still tricky. Writing product titles and descriptions is one of the most vital parts of having an online business. Product, as one of the most significant pillars of your business, should be well-planned and managed. The product title should specifically tell what the product is. This will give the first impressions of your business.
As much as possible, you have to be truthful and transparent on this part without losing the excitement about the product. Although product description should be appealing, giving the correct details to its size and appearance can come a long way. You should also know what your products usually are called since they will search for in your catalog. Here are some of the characteristics a product description should possess:
Specifically dedicated to your customers.
Besides having a customized product, a personalized product description is also an excellent way to lure customers into buying your products. By knowing who your customer is and talking to them through like friends in your reports, they'll have confidence that your products can be relied on and your services are top-notch.
Description of Benefits of the Products
If you know your products, you should also know its advantages. Describing these advantages and putting them in the description will surely attract customers. You should also define each use and function. Your product might possess qualities that other similar products do not have, and this is your chance to speak about them.
Can Answer Common Question
You would not want to tire your customers in looking for questions about your product. Answer common questions about your product right then and there. For example, you are selling an innovative toy fish that can play with pet dogs and cats. You should be aware that people might ask how it works, recharge it, etc. If it has rechargeable batteries, say it! Do not lose potential customers by neglecting your products' strengths. Honest descriptions would also look better. You can note that the color and size may vary due to different screen colors.
It Lets Customers Visualize Better
How would your product fit with your customer? How much space would it occupy? What items will be included in the package? All of these should be answered through the description. It gives your customers a better understanding of your brand, company, and products, so they can easily decide whether to order or not from you.
This amazing platform enables thousands of sellers online to run their business smoothly and effectively. Creating an image for your business is like starting from scratch. You will have to keep the details of your mission and vision clear to keep track of your progress efficiently. Here are the best products to sell through Shopify:
Health and personal care
Doormats
Car accessories
Wardrobe and accessories
Home and bedroom
Tools and home improvement
Bike saddles
Kitchen and grocery
Household storage containers
Kitchen towels
Handheld device accessories
Toy kitchens and play food
Motor vehicle carpet and upholstery
Bookcases and standing shelves
Bookends
Temporary tattoos
Needlecraft patterns
Hairstyling tools and accessories
Office products
Camera and cellphone accessories
Gaming
Add Images and Videos to Your Products
After putting the proper product descriptions and titles, let's now proceed to an equally important matter: the visual representation of your products. This will give the biggest impression on your product. Looks can be deceiving, and it also applies to product images and videos. However, you should also be truthful in fulfilling this process. One should only upload the authentic appearance of the product. This process is better done with high-defined quality images and videos. This will pose to your customers that you exert extra effort in everything you do. Respect begets respect, and this is also true to business. The way you impose professionalism on your business will somehow come back to you when they approach you to buy.
Set the Price, Shipping Options and Details, and Variants
If you know a store with a similar price, you might want to set the price not far from theirs. You can also use the "Compare at Price" feature inside Shopify to know how your products will normally cost. Ideally, lower than your competitor's price, setting a competitive price will give you a tremendous edge over them. You should know that people will buy the product of the same kind at the lowest price.
When it comes to the shipping, you should indicate the weight and customs information. By simply adding your details, Shopify will automatically compute the shipping rates. Also, it will let you indicate the variants of the products. You will determine each size, color, and price.
Organize Product Listing
Shopify is an option where you can group your products and make it easier for you to manage your business' e3product catalog and for customers to navigate through your catalog easily. There are a variety of labels you can choose from and play with: product availability, product type, vendor, tags, and collections.
Utilize Search Engine Listing Preview
This is how you can manipulate the odds of getting your products found on the platform. If you have enough knowledge of what terms your customers search for a product like yours, you can use them in this section. You will be tasked to insert Page Title, Description, URL, and handle in this phase. You should include the target keywords in the Page Title, keep the description straight, sweet, and simple, the same as the URL and handle.
Product Organization
Shopify will also let you manage and organize your products into meaningful classifications called "collections." You can navigate to this option by going to Product>Collection. You can use this feature to enhance the customer experience inside your store. You can choose which theme or what type of audience you want to target by grouping products. For example, your store sells.
2.Add Important Pages to Your Online Store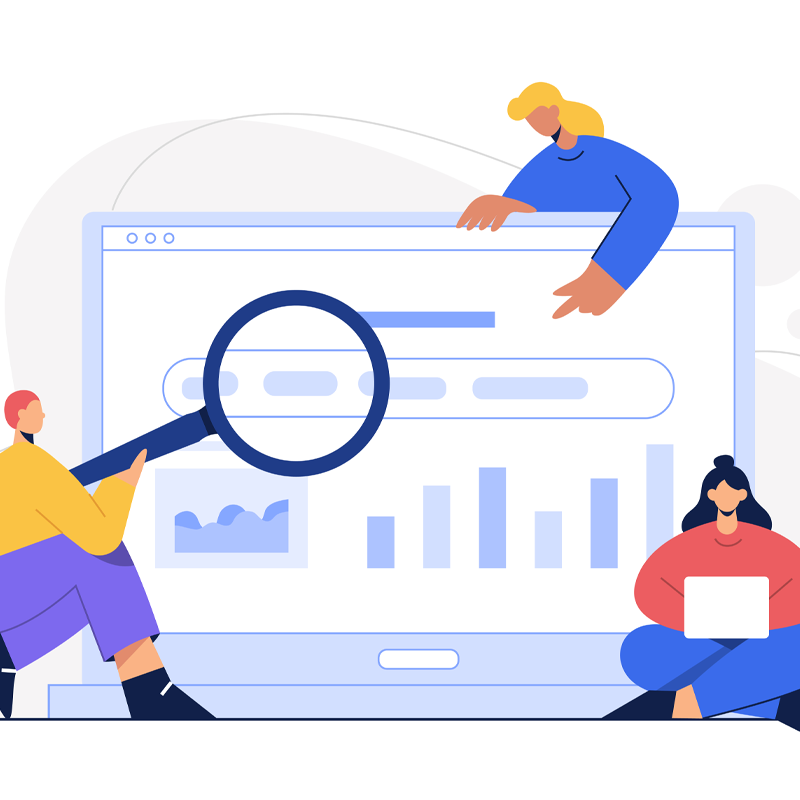 After you've organized your products, it's time for you to add other pages so customers may know how to contact you, know about the business, learn about frequently asked questions and your policies. On the contact page, put your phone number, if possible, social media accounts, and email address so they can contact you if needed. In the About Page, tell them about the business model, a summary of the business history, and other fascinating stories and testimonies, so your customers feel your trustworthiness. The FAQ page includes the questions you think a typical customer may ask regarding your products and services. It could be about the product or other services such as after-sales services. Lastly, when it comes to the policy page, indicate your return policy and other terms and condition for buying inside your store.
3. Page Customization
Homepage: As the front page of your online store, this page should be customized to attract customers and depict the online store's vision and mission. Try different layouts and arrangements to make it look professional but be sure not to overlook the user-friendliness of the setup. Take note that this page's usefulness and the convenience it will bring to users is the main priority in designing this page.
Themes: There are thousands of themes available inside the platform that you can use. You can navigate the list of themes by going to Online Store>Themes, where you can choose from several themes you'd like your store to have. If your business has been on the scene for quite some time now, it is ideal for you to choose the Shopify online store that matches your online store in other platforms such as social media platforms. You can select at least three themes and play with them until you decide which is the best for you.
Tip: You can also hire Shopify Experts that will make your website super responsive and user friendly for better performance
Is Shopify Dropshipping Dead?
This is a common question many people ask in the e-commerce world. They are pessimistic people. A simple answer: NO, definitely not. Dropshipping, even outside Shopify, is and will not be dead in the future. Dropshipping is not dying, it's just the competition getting tighter and more competitive, and the system has become more complicated. This means that if you are not competitive, knowledgeable, or creative enough, maybe dropshipping is not for you. Yes, dropshipping is still and will be profitable for years, especially during these challenging times. This is one of the best business models a business owner can come across.
E-commerce will prosper, and any business that wants to join this trend is more welcome than ever. To learn more about dropshipping and dropshipping solutions, you can consult Dropship China Pro, and we can surely help! You can follow us on Facebook and Instagram pages for more updates on dropshipping.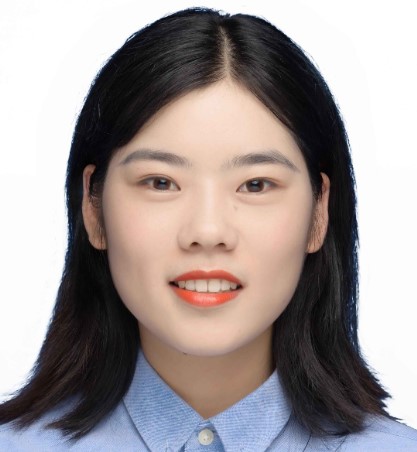 I am Komo, a marketing specialist with a strong focus on dropshipping. Over the past two years, I have gained valuable experience and expertise in the dropshipping industry. I have successfully implemented various marketing strategies to drive traffic and optimize conversions for dropshipping businesses. My passion for the industry has allowed me to stay updated with the latest trends and best practices, ensuring effective results for the companies I work with.