1. Why are you better than AliExpress™?
At Dropship China Pro, we offer several advantages over AliExpress™. Firstly, we provide a dedicated dropshipping agent who will handle your orders and ensure smooth communication with suppliers. This personalized service helps streamline the process and resolve any issues quickly. Additionally, our years of experience in the industry enable us to offer competitive pricing, faster shipping options, and access to a wider range of products and suppliers. We prioritize quality control, reliable shipping, and customer satisfaction to provide a superior dropship fulfillment experience.
2. What's your after-sales policy?
Dropship China Pro offers a quick and customer-friendly dispute policy. We appreciate it if you provide pictures of the damaged product to prove damage. If the pictures cannot prove the products are damaged, please send us a video.
Dropship China Pro will offer Full Refund, Resend, or Return for any of the following cases:
We will offer a Full Refund, Resend, or Return for any of the following cases:
Refund:
We will offer a full refund or replacement if:
-The products are badly damaged.
-Pictures or videos that prove such damage are provided within 3 days after the product is delivered to the final customer.
Resend:
We will offer free product resend if:
-The customer provided the correct address, but the package was returned to the overseas warehouse.
-The courier company made a mistake during the delivery.
Returns:
As returning products would mean more expenses, we do not require our customers to return the products to our warehouse.
Addition:
We offer full resend or refund services if the parcel was lost during the transportation or the customer received the wrong products if evidence that proves you have refunded the order to your customers is submitted within 14 days.
3. Do I have to buy inventory ahead of time?
No, with our dropshipping model, you do not need to purchase inventory ahead of time. Dropship China Pro will handle the dropship fulfillment process for you. When a customer places an order on your Shopify™ store, we will communicate the details to our suppliers, who will then directly ship the products to your customers. This eliminates the need for you to hold and manage inventory.
4. How does Dropship China Pro integrate with my Shopify™ store?
We have a seamless integration with Shopify™, making it easy to connect your store with Dropship China Pro. Once integrated, you can easily import products from our platform to your store, sync inventory levels, automate order placement, and track shipments. Our dedicated support team will guide you through the integration process and assist with any technical questions or issues. Please be aware that if the "Dsers" app is installed on your Shopify store, we may have issues marking orders as fulfilled; please delete it or discuss it with your account manager.
Our system automatically syncs orders every day at 8:00 AM Beijing time and completes the process around 9:00 AM. Any modifications to the order, including products or addresses, should be promptly communicated to us. If the order is urgent, please submit it through the backend and inform us. We will prioritize processing these orders on the same day and include them in the billing.
5. Do I know your suppliers are trustworthy?
At Dropship China Pro, we have established long-term relationships with trusted suppliers. We thoroughly vet our suppliers based on various criteria, including their reputation, product quality, reliability, and responsiveness. We also conduct regular quality checks and continuously monitor supplier performance to ensure they meet our standards. Additionally, we encourage customer feedback and reviews to further validate the trustworthiness of our suppliers.
6. How does tracking work when dropship fulfillment?
We provide order tracking information for all shipments. Once an order is placed and processed, you and your customers will receive a tracking number that can be used to monitor the shipment's progress. You can access tracking information directly from your Shopify™ dashboard or through our online platform. This allows you and your customers to have visibility into the shipping status and estimated delivery dates.
7. Can I create product bundles to dropship fulfillment?
Yes, you can create product bundles in your Shopify™ store. Our platform allows you to easily group products together and offer them as bundled packages. This feature helps you increase sales, promote complementary products, and provide unique offerings to your customers.
8. What methods of payment do you accept?
We accept various payment methods to facilitate a seamless transaction process. You can make payments through secure channels such as credit cards, or bank transfers. We ensure that all payment transactions are conducted securely and transparently.
9. What geographic areas do you cover?
Dropship China Pro offers worldwide coverage. We have warehouses in Australia (2-4 d shipping time), UK (2-4 d shipping time), US (2-4 d shipping time), Europe (7-15d shipping time) and China (7-15d shipping time) with 5000+ m²area & unlimited fulfillment.
10. What are your warehouse capabilities?
We collaborate with multiple warehouses in China to accommodate different product categories and ensure efficient order fulfillment. Our warehouses are equipped with modern facilities, including temperature control if required, to maintain product quality. We also have systems in place for inventory management and order processing, allowing for timely and accurate fulfillment.
11. What are the costs and pricing structure?
Our pricing structure at Dropship China Pro is transparent and competitive. We offer competitive product prices, and our platform provides real-time pricing information from our suppliers. Additionally, we charge a service fee for our dropshipping agent services, which covers order processing, quality control, supplier communication, and customer support. The specific costs and fees will depend on factors such as the product, order volume, and additional services required. Our team will work closely with you to provide a clear understanding of the pricing structure and help you optimize your costs.
12. How do you handle customer support?
We understand the importance of excellent customer support and strive to provide a satisfactory experience for both you and your customers. Our dedicated support team is available to assist you with any questions, concerns, or issues that may arise. We communicate with you and your customers promptly to provide updates, address inquiries, and resolve any problems related to orders or products. We aim to ensure a positive customer experience and maintain strong relationships with our clients.
13. Can I customize packaging or include my branding?
Yes, we offer options for customized packaging and branding. You can work with us to create personalized packaging or include your branding materials, such as logos or inserts, in the shipments. This helps enhance your brand identity and provides a cohesive experience for your customers. Please let us know your specific requirements, and we will work together to accommodate them.
14. How quickly do you process and ship orders?
We understand the importance of fast order processing and shipping. Once an order is received and confirmed, we strive to process it within 1-3 business days, although the exact timeframe may depend on the complexity of the order and the specific supplier involved. Our aim is to have orders shipped as quickly as possible to ensure timely delivery to your customers.
15. Do you offer any additional services or value-added options?
Yes, in addition to our standard dropship fulfillment services, we offer various value-added options to enhance your business. These can include services like product sourcing, quality inspections, product customization, private labeling, or bundling services. We can discuss your specific requirements and tailor a solution that meets your needs.
Plus:
Store SKUs should be set according to style + color + size. If you need assistance, please create a store account for your account manager so they can help you with the setup.
For customers selling shoes, please provide us with the corresponding insole length for size verification.
If you want your orders updated with the local country (not China) tracking numbers, please let us know in advance
If you have any special promotions, please clearly communicate them to our designated personnel in a timely manner. For example, if it's a buy one, get one free promotion, would it buy two, get two free, or is there any additional condition for the promotion
If you have more questions about Dropship China Pro fulfillment, please contact us here: https://dropshipchinapro.com/contact-us/ You can also schedule a call meeting with our account manager.
You can also join our Facebook group to discuss with 4000+ dropshippers!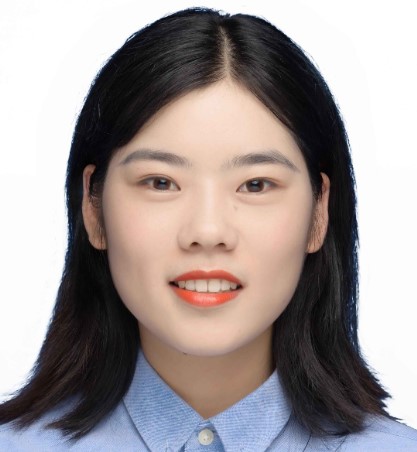 I am Komo, a marketing specialist with a strong focus on dropshipping. Over the past two years, I have gained valuable experience and expertise in the dropshipping industry. I have successfully implemented various marketing strategies to drive traffic and optimize conversions for dropshipping businesses. My passion for the industry has allowed me to stay updated with the latest trends and best practices, ensuring effective results for the companies I work with.