High-ticket dropshipping offers huge benefits to dropshippers who can muster the resources to engage in this type of dropshipping. Though high-ticket dropshipping employs the same fulfillment model as dropshipping that involves selling low-priced products, it can still be very tricky to succeed in high-ticket dropshipping, regardless of your experience with dropshipping low-priced products. There is a lot you will need to put into consideration when you want to engage in high ticket dropshipping. In this article, however, we will only cast our focus on finding profitable products for high-ticket dropshipping as well as finding the right dropshipping supplier for your high-ticket dropshipping.
Brief introduction
There is an obvious difference between selling 1000 products a month and 100 products per month for a retail business. The later might sound like a choice you would not prefer from the initial look of things. But wait till you understand both concepts before you make your conclusions. To give this some more perspective, lets ask the question; what would you prefer if you were getting the same net profit in both cases presented above? Let's guess; you are thinking about the second option now, right?
The answer will differ from one dropshipper to the other. Of course, but we see the majority of people going for the option of selling 100 products per month as against 1000 products a month for the same profit. People choose this option for a number of reasons. But the main reason is that it seems less challenging than selling 100 products a month, especially when the profit margin is the same in any case. This might not be true, however, as we will find out from the rest of the article. One thing is true though, the whole idea of high-ticket dropshipping is to make a significant profit from selling expensive products. Let's start with a simplified definition of high-ticket dropshipping.
What is High-Ticket Dropshipping?
In high-ticket dropshipping, the focus is on selling more expensive items for a higher return as compared to dropshipping items of low value, where the focus is on selling more volumes in other to combine the returns towards a net profit margin.
For example, instead of dropshipping items like phone cases, t-shirts, small toys, and plushies, all of which have the potentials of being a very profitable product for dropshipping, you decide to sell items such as furniture, home appliances, or gym equipment, all of which cost more than $100 and can sell for as much as $500 or even $10000, allowing dropshippers engaged in this to earn a significant profit per product sold compared to dropshippers who go with low priced items with high selling frequency.
There a a number of ways that high-ticket dropshipping can benefit a dropshipping business. However, just like with most business models, it does have its pros as well as its cons. To get a chance of succeeding with high-ticket dropshipping, there are things that you must get right from the get, and we will hit on every one of them in this article.
High-ticket dropshipping Pros and Cons
High-ticket dropshipping can offer some mouth-watering benefits if you go with this option. Let's quickly highlight some of the benefits of high-ticket dropshipping.
Higher profit for each sale
The first and obvious benefit is that you get more profit per product you sell.
Imagine getting a piece of fitness equipment for $300 each and selling it for $500. Use $50 for marketing so that you keep $150 as your profit. If you compare that to someone selling a stuffed animal for $30 with a profit margin of $7.50. The difference in profit margin is obvious when you compare that to the difference in profit margin. This person would have to sell 20 pieces to make as much profit as you do on each sale.
Easier tailored marketing
Selling a small number of high-ticket products on your dropshipping store means that you can direct your marketing efforts more effectively as against the broad approach that is common with general dropshipping stores who have to sell more product range to stay profitable. When you engage in high-ticket dropshipping, it is easier to tailor your marketing and offers to appeal to the right buyer personas.
Less customer service to deal with
With high-ticket dropshipping, you will have fewer customer support issues to deal with. Because you will be selling fewer items per day and you will have fewer people committing to buy your products. When you compare the volumes you will be selling if you are running a general dropshipping store you probably will be dealing with 5 to 10 customer service issues every day as against when you have one or two people to deal with every week.
Just as high-ticket dropshipping can offer some good benefits, there are also some disadvantages to this option that you need to consider before you make a decision to go with it;
Not suitable for entry-level dropshippers
High-ticket dropshipping is likely not the best place to start your dropshipping journey as it requires some very high-level understanding of marketing to succeed. The reason is simple; people are more likely to make a decision to spend $30 in an hour of seeing an ad for a product than they are to spend $500. Understanding how to map customers' journeys is a whole learning process that requires some experience from at least a year in the dropshipping game.
Higher startup cost
Most people choose to start dropshipping because of the low startup cost associated with dropshipping. But with high-ticket dropshipping much of this advantage is eroded and this is because for every aspect of the option you will need to spend more compared to dropshipping low priced items. Your advertising budget, your product cost, and even your web design and branding effort all have to be premium and therefore will attract premium costs.
Higher risk with each order
Just like it is commonly said, the higher the risk the higher the price; which invariable means the higher the price the higher the risk. If your $30 product gets broken or missing in transit, you can easily take that but this will be a completely different story if your $500 or $5000 product gets damaged or missing in transit. If you can't bear that risk, you probably shouldn't engage in high-ticket dropshipping.
High-ticket dropshipping suppliers
So, now you get the picture of the nature of high-ticket dropshipping, you need to find Pro dropshipping suppliers that understand the demands of high-ticket dropshipping. In doing this, you want to make sure that the supplier is able to effectively meet four important criteria;
1. Fast-order processing
This is the most important criteria you need to look for with a supplier. Look for the suppliers who have a really fast and efficient way of processing orders for ecommerce stores that is all automated. You don't want to go for a supplier who only have manual order processing as that is time-consuming.
2. Friendly and responsive dropshipping supplier
The second thing you should look into your high-ticket product supplier is that they are customer-friendly and responsive. From time to time, you will face customer service issues that require responses from your supplier, so you want to make sure you are working with a supplier that is quick to respond to queries.
3. Reliable dropshipping supplier
The most important thing is reliability. Your supplier's services, as well as the delivery process, should be reliable. Make sure to check and request all about their shipping times, packaging, quality control process, and all other processes that will help your high-ticket dropshipping store perform optimally.
4. High-profit dropshipping margins
You need to be making a good profit for the effort and risk you will be taking as you engage in high-ticket dropshipping, and so, you need to have a supplier who will always get the best price for the high ticket products you sell. Compare prices with what you find on online marketplaces and see if what your supplier offers you gives you more than enough allowance to add a reasonable markup on the price and still have a competitive price in the market.
How to find high-ticket dropshipping suppliers?
Everything about high-ticket dropshipping is premium, so you must have this mentality when you start out doing high-ticket dropshipping. A dropshipping supplier is critical to the success of your dropshipping business and therefore you must seek the best of them when you want to start your dropshipping business for high-ticket products. Where and how then do you find good professional dropshipping suppliers for high-ticket products?. To find Pro dropshipping supplier companies, these are a few ways to go about it:
1. Facebook groups.
Facebook groups that caters to dropshipping are a good place to find some very good and trusted Pro dropshipping supplier companies with good visibility in the dropshipping space. A number of them have their sales and marketing staff engaging in Facebook groups, and from these groups, you can reach out to them to further discuss your high-ticket dropshipping project. The good thing about this is that you can publicly ask for feedback on a dropshipping supplier and get real-time reviews by group members.
Tips: Facebook can be unsafe to find supplier agents as you can get scammed by someone posing to be an agent while they are not. So always ask to speak with a sales manager when you engage with any dropshipping supplier agent on Facebook. Also, make sure they have good visibility, website, very active social media accounts, and are listed as a business on any publicly available database.
This is another way to go as you can find a number of suppliers to work with from here, however, not all suppliers here are used to serving dropshippers and will often have very high MOQs in thousands or so. It is also a bit time-consuming to find a supplier that you can actually lockdown on, but when you do find suppliers here, you are sure to get premium service.
This is a very good way to find Pro dropshipping supplier for your high-ticket dropshipping business. A good number of pro dropshipping supplier companies and agents actually list products on AliExpress. If you happen to find your winning product on AliExpress you might want to reach out to the seller and ask if they are a direct factory supplier or if they are willing to connect you to one. Also, you can get on the sellers stores home page to see if they are a dropshipping supplier company or agent listing product as they advertise this on their store's homepage on AliExpress. If they are you can then message them to discuss your business and product.
4. Google search.
A google search for dropshipping suppliers will return some very useful results that you can filter to find suppliers that meet your high-ticket dropshipping business needs. The best way to do this is to search according to the country you are dropshipping from. For example, searching for dropshipping suppliers from China on Google will produce the best results for dropshipping supplier companies in China if you are dropshipping from China. If a company is listed on this search, then there is a very good chance that they have been in business long enough to provide you with the best service for your dropshipping business.
How to find top high-ticket dropshipping products?
Here are a few steps which you can follow to find out the high-ticket dropshipping products easily.
1. Look what's selling in your niche
There is nothing better than selling trendy products. Some people might say that selling trendy products is a strategy of low-licket Dropshipping but its not entirely true. You can sell trending high-ticket products too. But in High-ticket dropshipping, the word trending holds a different meaning. Here, trending means the people are now more enthusiastic about that product than they were in the past and that trend is here to stay with us for a long time.
For example, after the pandemic, people are more cautious and care about their homes and hygiene. And there is a great lift in the selling trend of housing electric hygene items. Also, nowadays people prefer to work out at their homes and with time more and more people are shifting to this trend. So, selling exercising machines can be a profitable dropshipping business nowadays.
2. Research social media
What is better than interacting with the world and getting to know what people are looking for? Pinterest can help you a lot in this regard. Search for various niches like home gardening, technology, etc., and look at what people are posting nowadays. And then look if there is anything you can start your high-ticket dropshipping business in?
3. Brainstorm
Think and Observe. This should be your mantra when searching for high-ticket products you can sell on your online dropshipping store. Look into trends both online and into the local magazines to get information about what people are demanding. Write down any options your brain comes up with on its own and search which one of them you can sell better and which will give you high-profit margins.
4. Look what businesses need
High-Ticket dropshipping can be much profitable when you are providing products to businesses instead of individuals. You can look into what equipment and appliances do restaurants, hotels, schools, and other office companies need in your region or your country. Once you start getting orders in this there is no going back. Because you will have a loyal stream of customers right there for you for a long time.
The best high-ticket dropshipping products
Now there are thousands of high-ticket products that can pay off really well with dropshipping, we will provide a quick list within some niches that have high potential for profitable dropshipping. Not all niches are particularly suited for high-ticket dropshipping so look at a niche where the buyer persona is associated with spending figures upto $2000 for products. Here are some niches and products that you can start your product search with;
Consumer electronics – wearables, gaming monitors, 3D printers, bluetooth headphones, active smart watches
Personal transport – electric scooters, electric skateboards, electric drifting shoes, battery-powered motorized luggage, electric bicycles
Automotive accessories – car seats, portable tire inflator, electric power jacks, heavy-duty gear ramps, Vehicle cellphone signal boosters
Commercial appliances – commercial air purifiers, commercial humidifiers,
Office furniture and appliances – Espresso machines, folding table sets, racks and shelves,
Home and gardening appliances – Stand mixers, hand mixers, electric grils, outdoor grills, waffle makers
Outdoor gears – Fitness bands, bouncing castles, heavy-duty trampolines, outdoor speakers, outdoor extension sockets and cords.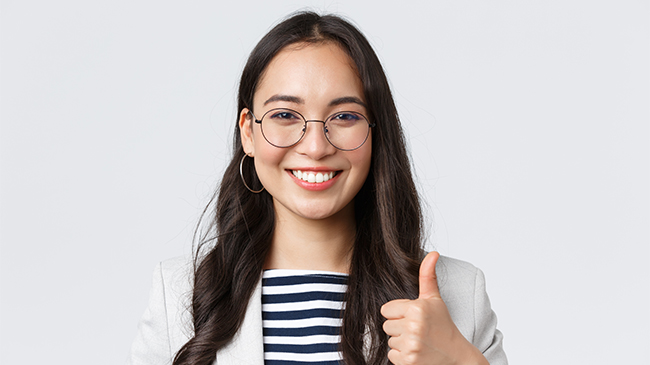 Summary
So, we will leave it here. High-Ticket Dropshipping is a profitable business when done right. Also, due to its expensive products and costly marketing requirements, not everyone can do this which means the competition is low in High-ticket dropshipping compared to standard or low-ticket dropshipping. This should be enough reason to see an opportunity in high-ticket dropshipping.
If you have a budget saved up for this then don't wait and start right away. But if the price is a problem for you, you can start standard dropshipping and once you have enough saved up you can move your business towards high-ticket dropshipping.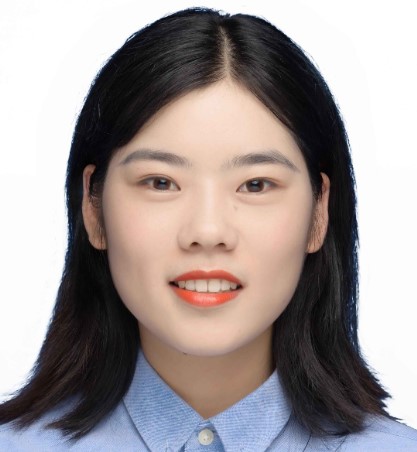 I am Komo, a marketing specialist with a strong focus on dropshipping. Over the past two years, I have gained valuable experience and expertise in the dropshipping industry. I have successfully implemented various marketing strategies to drive traffic and optimize conversions for dropshipping businesses. My passion for the industry has allowed me to stay updated with the latest trends and best practices, ensuring effective results for the companies I work with.