Reportedly on Amazon, drop shipped sales accounted for 34% of all sales last year, and aside from Amazon, AliExpress, Shopify, and eBay are other platforms where the dropshipping business is thriving and this industry is becoming a trillion-dollar industry with each passing year. But one thing to notice here is that there are a total of 10-12 Million online E-commerce stores in the world but only 6,50,000 are generating 1000 USD of revenue per year. This means they have something unique, which makes them stand out from the rest of the dropshipping stores. Therefore, it's necessary for you to know how to market your dropshipping store!
A successful dropshipping business is the dream of every ecommerce entrepreneur out there. But not everyone is conversant with the secrets to outstanding marketing and sales to grow their dropshipping business.
Among the many other factors which play important roles in the growth of any dropshipping business, marketing is still a top of the priority. Because without marketing you won't be getting anywhere even if you have the very best products in your dropshipping store. Now the question is, how do you effectively market your dropshipping store?
That's why we are here. In this article, we will give you some important marketing tips which can help you learn more about how to market your dropshipping store to grow as well as help you double up your sales. All the tips here are proven and in use by major E-commerce dropshipping giants. So, without any delay, let's dive into the details.
How To Market Your Dropshipping Store?
The most important factor when it comes to advertising your dropshipping store is the underlying business model. That is to say, the strength of all the best marketing strategies lies in the business models they are connected to and we will explain this. A strong brand name is very important as well to support your marketing effort for your dropshipping store. And it is not difficult to establish a strong brand presence today as it used to be in the past. By creating your dropshipping store dropshipping store on major platforms like Amazon, Shopify, and eBay, you let people see your brand alongside these big brands and that adds to your brand growth and strength.
We know that people are earning tens of thousands of dollars from their dropshipping stores on these major platforms but more than that, smart dropshippers have taken to branding the products they sell on these platforms so they are not only earning money but building their own brand. So, before marketing your dropshipping business, make sure that you have this kind of setup to support your online store as well as having a professional dropshipping supplier behind you who will always ensure that your products and product packaging are branded right to align with your overall marketing strategy.
So, now when you are linked with major online platforms go ahead and follow the below mentioned 5 best marketing tips for your dropshipping business growth;
1. Run Ads to suit your marketing goals and budget
Facebook Ads
Do you use Facebook? Of course, you do, it has become a must-have app on our mobile phones and laptops. And how many times do you see ads pop up before you while on Facebook, or in between the video you are watching?  And not in just videos, you see these kinds of ads when you are generally scrolling down the feeds on your Facebook page. Let's talk more precisely, at least once you must have visited those ad's websites because they were of interest to you.
Here the point to notice is that those ads do not randomly pop up, they are strategized to appear before the audience as they browse the page. Using audiences' preferences from likes, searches follows, and other relatable stuff from using Facebook.
You can also implement this for your store. Yes, you can run the ads on Facebook and target the potential customers of your products. Looking at your goals, budget, and audience, advertisement on Facebook provides many options. This means you can choose which audience you want to target while running the ads and where you want to run your ads. Sounds good, isn't it?
Facebook is the most widely used app and social media platform in the world and it owns and links to Instagram to think of it. Almost 2.01 billion actively use Facebook and the chances of finding your potential customers among those billion users are pretty high. And the best thing is, it is not that expensive. You can run really amazing ads in just a 100 USD budget easily.
You can control every aspect of your ad campaign, like which type of audience you want to target and how much you want your post to grow. Dropshippers are using Facebook ads to generate traffic on their online stores and that is the best and easy method to do so. Look at this LOFT clothing ad on Facebook for an example;
TikTok Ads
TikTok is another platform where you can run ads and increase sales on your dropshipping store. It is a new and rising trend of this era. There are 500 million active users of TikTok and the best thing is running on TikTok ads is economical as compared to other platforms. Reportedly, aside from running ads at low cost, people also get more clicks and impressions on their ads as compared to other platforms.
You can run discount code-ads campaigns on Tik Tok, collaborate with rising talents on TikTok, and so much more. You just have to be creative enough to design something which attracts your buyers.
Create high-quality videos, and induce amazing and thrilling audio to show off the energy you have put into this thing.
As a matter of fact, the success in getting clients from advertisement lies in your creativity, photoshop skills, and video-making skills. If you are a pro in these go ahead and start your first ad campaign. If not, then hire a professional for this and watch your sales double up in a short time.
Look at this picture from WordStream.com which is showing 5 simple steps to set up your Tik Tok ad: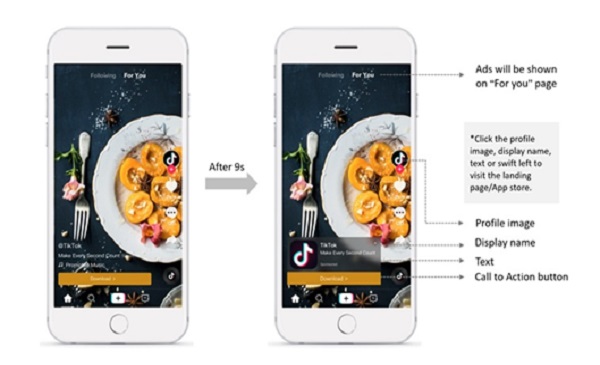 PRO-TIP FOR YOU!
You can also start a YouTube Channel where you can show and talk about your products on your dropshipping store in detail. Try making high-quality videos and always put high-quality images with amazing colors and graphics
2. Start an SEO blog that drives organic traffic to your dropshipping business
The second-best marketing tip to grow your dropshipping business is the Search Engine Optimized blog. If you search on google for the best platforms to get information, you will find the word "blog" at the fifth number. Yes, it is true. Blogs are the fifth-best and most trustworthy platform to get information about anything.
You can start blogging for the products you are selling and generate traffic from there too. The most important factor in starting a blog is SEO. SEO means Search Engine Optimization that helps rank your writing on Google's first search pages.
While starting a blog keep in mind that you are writing to persuade the readers to buy the product from your website. So, your writing style must be engaging enough to hook the reader/buyer. It will create organic traffic on your dropshipping store. Google loves organic traffic and it will promote the website itself, so starting your own blog is a massive plus towards how to market your dropshipping store.
3. Email marketing
According to market research, almost 87% of businesses are using the email marketing strategy to increase sales and promote their business. This makes email marketing the third most distributed channel with social media at the first with 91% and blogs at the second number with 89% of the distribution.
Okay, so this is the most important thing to keep your customer in touch with your dropshipping store. I mean after your online store has finally made some sales you would really want the buyers to keep visiting your website, wouldn't you? Because a loyal and regular stream of customers helps a lot in making your online store popular and differentiates your service from the rest of the pack.
The question here is, how do you keep the customers coming back to your online store? It is simply through email marketing. Create an enticing newsletter for your online store. Like when the customer makes their first order, a newsletter pops up in front of them offering discounts and other value-added services. They will sign up for the newsletter as well as get discounts.
Then you can send emails to them every time a new product comes into your online store. Like if a customer has bought summer socks from your store, you can send them an email promoting winter socks later that year. It will remind the customers that they bought some stuff from your store.
Also, use some SEO keywords and writing in your newsletter. It will convert more customers into regular buyers within a short time. As you can see the email in the picture below, was received from food panda because a customer subscribed to their newsletter in the past. And they send emails every time they include a food brand to their family or whenever they are offering discounts: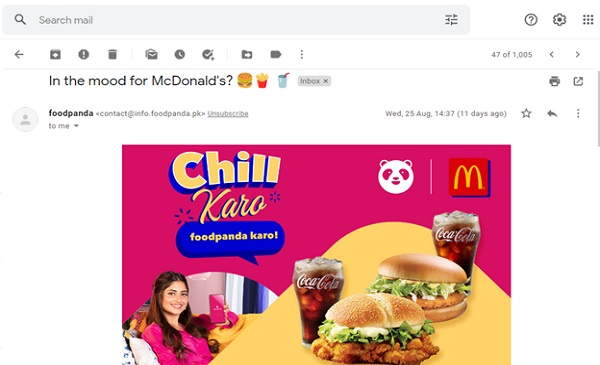 4. Join an Online Community
We all have heard this famous line: "Fish where the fishes are". To put this in context; sell and promote where the buyers of your products gather to engage. Join groups on Facebook and follow communities on Quora and Reddit. These are the best platforms to promote your dropshipping business. You can join your product-related communities and engage with people there. Become a trusted and reliable source of information there.
Solve people's queries about the products you are selling on your online store. And when you get famous there then politely ask them to visit your dropshipping store. It will create traffic on your website easily. But again, first, develop trust with the community and then promote your business.
Also, Quora is an awesome place to find the best keywords and questions people are asking about your product, add those questions in your blog and answer them. Then you can simply go to the community, talk a little about what they are asking, and then drop your online store name with a nice request "to visit your blog to find more answers related to your queries".
5. Show off Customers' reviews to earn trust of potential customers
The most important thing in establishing business is gaining the trust of customers. If your dropshipping store is not trustworthy it won't flourish. Now the question is, "How do you earn trust in an Online dropshipping business?" The answer is by customer reviews.
Whenever your store makes a sale ask your customers to leave reviews and ratings of their shopping experience and the product after they receive them. You can show off those testimonials, ratings, and reviews on your store.
The customer's review section can be very important to converting new customers. Every time a new buyer visits your store, they will read the reviews about the products you have sold to check the authenticity and originality of your product and store as well. So work it out so your customers always leave a good review on your dropshipping store.
For Example, the popular dropshipping marketplace platform, AliExpress, always takes a snapshot of its customer's reviews and uploads them on its website to earn more trust from the customers and clients.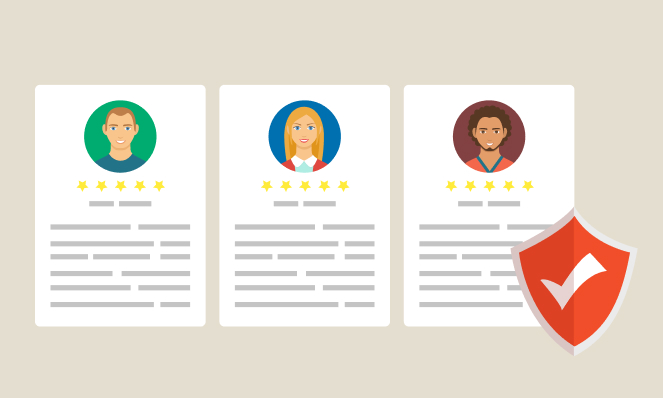 According to Dixa, 88% of customers look for reviews of the products they are going to buy. And customer reviews are able to increase sales by up to 18%. So go for this amazing and easy marketing hack to grow your dropshipping business.
Conclusion
There are a number of marketing strategies you can follow to promote your dropshipping business and increase sales. It was easy to filter out the best 5 of these effective marketing strategies. However, there are some other marketing strategies that can help increase sales for your dropshipping business.
Marketing is very dependent on budget, the product you are selling, your audience, and your creativity as well as your imagination.
For more advice and suggestions regarding marketing for dropshipping businesses, check out our very informative weekly blogposts on dropshipping business.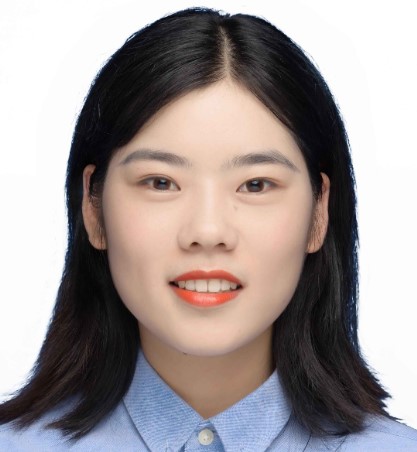 I am Komo, a marketing specialist with a strong focus on dropshipping. Over the past two years, I have gained valuable experience and expertise in the dropshipping industry. I have successfully implemented various marketing strategies to drive traffic and optimize conversions for dropshipping businesses. My passion for the industry has allowed me to stay updated with the latest trends and best practices, ensuring effective results for the companies I work with.