Businesses invest a lot of time and resources to ensure that they have a strong brand. Branding is the process of creating a name, symbol, or slogan that identifies and differentiates a product from other similar products in the market. Branding can be done in many ways, such as advertising, packaging, and sponsorships.
Established businesses develop around their brand to be easily identified by consumers, which is why companies spend a lot of time and money on branding their products.
Effective branding can help consumers distinguish one product from another while also remembering the company's name for future purchases, especially with the dropshipping business model.
It is impossible to build a brand without being consistent and maintaining that consistency as you extend your brand to every part of your business.
The process of brand building starts with designing an inspiring value proposition that makes consumers want to buy your product, creating awareness for your business and its products through advertising channels like Facebook and Google Ads, and then delivering on the promise by consistently meeting or exceeding expectations.
There are many ways to build a brand but following these 8 simple steps will ensure that your product's brand is successful.
1.Create a Brand Strategy
The strategy should include how you want to position your business in the market, which segments you are targeting, what sets you apart from your competition (product benefits), and what kind of customers you want to attract.
When you build a brand, you're building an entity to connect your business with an audience.
To make that connection, you need first to have a clear understanding of what the particular audience in question really wants, and then you need to devise a plan not just to tell them you have what they want, but to show them why it is different and the value it will bring them in a way that makes them feel connected. This plan is popularly referred to as brand strategy, and every business looking to succeed needs one.
2. Identify Your Target Market
The market segmentation should be based on demographic factors such as age, gender, income level, education level, etc., psychographic factors such as personality type, i.e., introverted or extroverted, etc., and geographic factors like city or region.
But before you start making strategic decisions about your brand, you first need to understand the current market situation in areas that concerns your business and product. You need to understand who your potential customers are and who your current competitors will be.
You can perform this activity by using tools and platforms freely available online. For example, you can use Google search to find similar products to yours and analyze the direct and indirect competition that your searches produce. You can also browse through product review sites and Reddit communities that relate to your target customer and product so you can gain insight from product recommendations and conversations in the community. Try to shop online for a similar product and compare the service as well as the product you get, and see how your customers and competitors have been interacting so you can seek ways to improve aspects of your own business.
At the end of your research towards understanding your target market, you should be able to identify who your underserved or lowest hanging fruit customers are, who the most significant competition is; and most importantly, your customers' interests and how they communicate these interests.
Carrying out this preliminary research and having this information is very important for executing your branding strategy. It will save you time and money as you will be aware of what your brand should be focusing on, and how to position yourself to be unique from your competitors.
3. Niche It!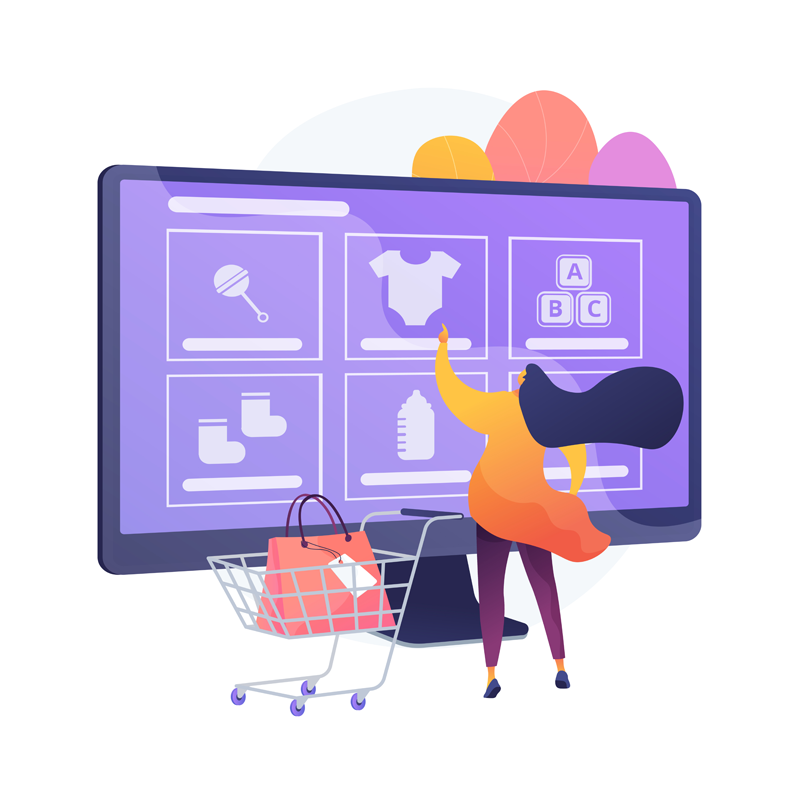 Find a focus and create a reputation around it: It is essential to focus on a niche when starting rather than going too broad. It's vital to identify a focus and allow it to guide all other aspects of your brand as you develop it. To do this, you will need to define your positioning statement, determine keywords you want to associate with your brand, and the metaphors you want to use to conceptualize your brand.
A positioning statement is one or two lines that stake out your market position. This isn't necessarily something you put on your website or business card, but it will help you answer the right questions about your brand and will aid in the creation of your brand's tagline.
For example, Amazon's position statement is "to be Earth's most customer-centric company, where customers can find and discover anything they might want to buy online."
Your one and only point of differentiation is your unique value proposition. Find it, capitalize on it, and incorporate it into your brand's messaging.
Now you need to figure out what keywords you want to associate your brand with. One approach to brand development is to imagine your brand as an individual. What kind of person would they be? What type of personality would they put up that would be appealing to your customers?
This will inform your social media voice and the tone of all your campaigns and creatives, both visual and written.
A proper branding exercise would be pitching three to five adjectives that describe the type of brand that might resonate with your audience.
In the case of adopting metaphors, you want to personify your brand or create an image that shows the qualities your brand possesses. By choosing a culturally familiar image or symbol to represent your brand, you can create a deeper meaning that resonates with the people important to your brand. A metaphor shapes the way we engage with the brand because it is often the basis for a brand story.
As far as metaphors go, there are just about hundreds of options you can adopt that can give you the proper representation for your brand out there. Do make sure it creates the sort of vibe that you would want to give off when it's presented to your customers.
4. Decide on a Business name
As a small business owner, your company's name is most likely one of the first significant commitments you must make. Your business name will have an impact on your logo, domain, marketing, branding, and trademark if you decide to register one. Although when it comes to branding, it is the personality and reputation of the brand that brings the brand name or business name to life and not the other way around. However, you want to use a name that can give the proper representation to your business. Suppose you plan to scale your online store from having a limited product category to hosting a more comprehensive range of products.
In that case, you may want to adopt at an earlier stage a name that encompasses the category of products in your future plans your overall product strategy. There are free tools on the internet that you can use to help you develop a proper name for your brand. Also, because your brand name will affect the domain/URL of your website, shop around to see what's available before making the final decision on what name to go with.
5. Adopt a slogan
Slogans are a powerful way to promote your brand. They can be short, catchy phrases that customers will remember. For example, Nike's slogan "Just do it" has become well known across the world.
A slogan is a short, memorable phrase used to convey the central message of an organization, product, or service. Slogans can be used for advertising campaigns, as well as a tagline for a print media campaign to help ensure that your target audience understands and remembers your key messages.

6. Decide on a look for your brand
Your brand will need a visual representation. Visual representation is the backbone of brand identity, and it is how a brand desires to be perceived both internally and externally. It reflects the overall business objectives and brand values of your business. The brand identity of your business or online store must convey a clear and meaningful message.
Brand identity is more than just design or having a logo; it is about the entirety of how your brand and, as a matter of fact, every aspect of your business that can be seen. Defining your colors, choosing your fonts, and designing your logo are all aspects you need to deal with when working out your brand identity.
To ensure that you have touched every part of your business that has to do with your brand identity – basically how your brand look and feel, adopt these four points;
Brand Name and Voice: make sure your brand name is appealing to the target audience – your market, and the tone also should be on point to convey the desired emotions.
Tagline: taglines and catchphrases are the words and phrases that you will have to use frequently when marketing. It is critical that these catchphrases remain consistent and unaltered and appear in all parts of your visual identity.
The logo: an essential part of your branding initiative is your business logo, which cannot be overemphasized. The logo must distinguish the business, catch your audience's attention, and reflect the business' core values. It must be unique and memorable. This will be ubiquitous within your business, from your online store to your corporate website, physical store, business cards, merchandise, marketing, and promotional items.
Design: Your design should be consistent across all mediums, including packaging, uniforms, print ads, brochures, online campaigns, and so on. Your colors, imagery, and fonts should sync with the emotions you want to enact in your audience and should be flawlessly consistent.

7. Utilize digital marketing
Being in the twenty-first century, technology has changed dramatically, with new inventions appearing on a daily basis. Businesses have entirely transformed their strategy and processes to adopt new methods enabled by technology.
More so, everyone seems to be on social media these days, so as a business, you should be as well. Even if you already have some, make sure that your pages reflect your brand image and that you take the time to interact and connect with people in your target audience.
Be welcoming, entertaining, and helpful in your interactions on social media platforms. People who would have never find your online store otherwise will recognize you through social media.
Post cool stuff frequently on social media platforms like Instagram, Facebook, and Twitter to reach a large target market.
8. Partner with a brand-conscious provider
When working on branding your business as an online store, you will face a common challenge with all online store owners, both the big and established as well as the small and new. This challenge is with their product and packaging branding. For most online stores or eCommerce businesses, products hosted on their stores are sourced from a completely disconnected supplier from your branding initiative or know very little about how your branding is central to your overall business strategy. It is essential to find and work with a supplier or product sourcing agency with product sourcing and branding solutions as part of their service offerings – dropship custom products.
Also, ensure it is a supplier with good communication skills in English or one who is multilingual. Most businesses who use the dropshipping model with a third-party fulfillment partner and have managed to get their branding right from the ground up to have this in common.
With eCommerce and dropshipping business strategy in 2021 tending more towards selling a brand rather than just selling generic products, working out your branding strategy for your business as an online store owner has become essential. This way, you can never be in the wrong with issues relating to trademark compliance.
Take a bold step in the right direction today and start your product and business branding journey.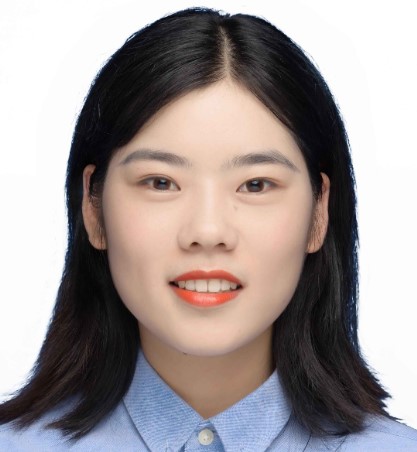 I am Komo, a marketing specialist with a strong focus on dropshipping. Over the past two years, I have gained valuable experience and expertise in the dropshipping industry. I have successfully implemented various marketing strategies to drive traffic and optimize conversions for dropshipping businesses. My passion for the industry has allowed me to stay updated with the latest trends and best practices, ensuring effective results for the companies I work with.